Les Rencontres d'Arles 2016 |

reviews, news & interviews
Les Rencontres d'Arles 2016
Les Rencontres d'Arles 2016
Our man in France guides us through the highlights of the world-famous photo festival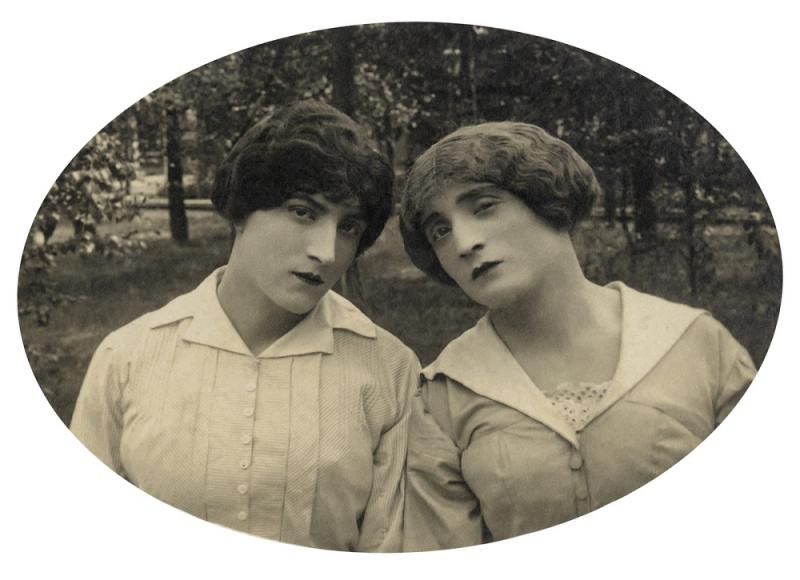 French prisoners of war in the Königsbrück camp c. 1915, courtesy of Collection Sebastien Lifshitz
Nous avons Brexité but we are still welcome at the 47th Rencontres d'Arles. Each summer this beautiful French town gives itself over to an international photography festival which this year features around 40 exhibitions of varying sizes with countless lectures, parties, book signings and fringe events.
A photo fair is a collection of images for sale and Arles is not that at all. It is a well-organised series of exhibitions, some around a theme, others showing the work of particular photographers, but all presenting a body of work and showing us what photography can do better than other art forms.The repetition of images on a theme, or the repetition of a photographer's point of view takes us beneath the skin and teaches us new ways of seeing.


Western Stories, an exhibition of French westerns in the Camargue, does not contain any wonderful images but together the photographs hint at the influence in France of optimistic American culture. The sly inclusion of Sarkozy and Putin on horseback shows both the enduring macho appeal of the cowboy image and the naivety of politicians. Sarkozy, by the way, sits atop his horse like a sack of potatoes.
Sid Grossman takes us to the streets of Manhattan in the middle of the 20th century and Don McCullin to the north of England in the Sixties. These photographers were not snipers firing from the rooftops but instead they engaged with their subjects, who in turn engage with us to bring the images leaping alive out of the frame. Garry Winogrand's New York street images are also here – here the photographer is less involved, at least on the face of it. There are striking scenes on the streets right now, but do we have the eyes to see them?

There are many delights. McCullin's dramatic landscapes, which seem to have been shot mainly on a trip to Mordor, Japanese ritual (pictured above right) and African pop, journeys up the Amazon, virtual reality, a century of cross-dressing (main picture), old battlefields, the construction of the Statue of Liberty, Nollywood, 9/11, disappearing activists – photography brings the world to Arles. Standouts for me were Nader Adem's images of disabled people in Addis Ababa – the professional skill of the photography a respectful tribute to their difficult lives – and the wonderful installation by William Kentridge More sweetly play the dance, an exhilarating danse macabre mixing parade and migration with life and death in a moving panorama.
I hope we remain welcome in Arles post–Brexit. My wife was refused a concession on the ticket price because she is not French. "It's payback time", said the woman at the desk. But she said it with a smile.
Click on the thumbnails below to enlarge
There are striking scenes on the streets right now, but do we have the eyes to see them?
rating
Share this article