Classical CDs Weekly: Berlioz, Maxwell Davies, Rameau, Zimmermann |

reviews, news & interviews
Classical CDs Weekly: Berlioz, Maxwell Davies, Rameau, Zimmermann
Classical CDs Weekly: Berlioz, Maxwell Davies, Rameau, Zimmermann
French orchestral fireworks, a fine tribute to a much-loved British composer and some ear-splitting sounds from a German maverick
Saturday, 01 October 2016
Bernd Alois Zimmermann, looking relaxed
Berlioz: Symphonie Fantastique, Rameau: Suite de Hippolyte et Aricie Swedish Radio Symphony Orchestra/Daniel Harding (Harmonia Mundi)
This is my new favourite Symphonie Fantastique on modern instruments, and it should be yours too. Daniel Harding doesn't smooth over the music's rougher edges. Bass trombone pedals blast out with refreshing inhibition, and the ball scene's four harps are especially telling. Everything sounds superb (sample the church bell in the last movement), and Harding knits everything together with an impressive sureness of intent. A glance at the track timings shows that this reading is on the swift side, though it never feels hurried. "Reveries – Passions" opens superbly, the Swedish Radio Symphony Orchestra alert to every tempo fluctuation. Woodwind and horn solos are delectable, the movement's fast main section brilliantly incisive. Harding's offstage oboe in the "Scène aux champs" is ideally distant, the timpani kicking up a real storm at the close. It gets even better; the "Marche au Supplice" mingles jauntiness with real dread and Harding's "Songe d'une nuit du sabbat" benefits from incisive brass and brilliant string playing, the ponticello and col legno effects suitably prominent.
It's preceded by music from another supreme French orchestral technician. Nine instrumental numbers from Rameau's opera Hippolyte et Aricie are dispatched with a deftness which defies belief; you can't quite believe that you're hearing a modern orchestra. Bassoons and piccolo aquit themselves beautifully, Harding giving the dotted rhythms plenty of bounce. Enormous fun.
Maxwell Davies: An Orkney Wedding, With Sunrise Scottish Chamber Orchestra/Ben Gernon, with Sean Shibe (guitar) (Linn)
Refreshing to learn that Peter Maxwell Davies's An Orkney Wedding, with Sunrise was actually commissioned by John Williams and the Boston Pops Orchestra. Williams was already a fan, having attended the premiere of Maxwell Davies' Symphony No. 1 whilst in London recording the score for Superman. Don't dismiss it as musical fluff – it packs an emotional, uplifting punch, and this performance is a belter, Robert Jordan's bagpipes overwhelming in the final minutes. This is a lovely disc: recorded in 2015, it serves both as an eloquent tribute and an engaging introduction to a much-loved composer. Farewell to Stromness is the other well-known work here, heard in an idiomatic transcription for guitar. Guitarist Sean Shibe also plays Hill Runes, an enigmatic, dark five-movement work inspired by a George Mackay Brown poem.
Two late orchestral pieces complete the CD. Last Door of Light is a powerful meditation on climate change and its effects, a study in "individual and communal vulnerability" where the folksy opening melody is ultimately meaningless and the promised peroration never quite arrives. The overture Ebb of Winter was one of the composer's final works, "a reaction to the Orkney climate and influenced by Orkney folk music". Predictably it's a somewhat chilly work, the lucid brilliance of the orchestral writing never quite compensating for the prevailing coolness. It was composed for the Scottish Chamber Orchestra, whose flawless, fearless playing under Ben Gernon is a consistent pleasure. Maxwell Davies novices could do worse than starting here.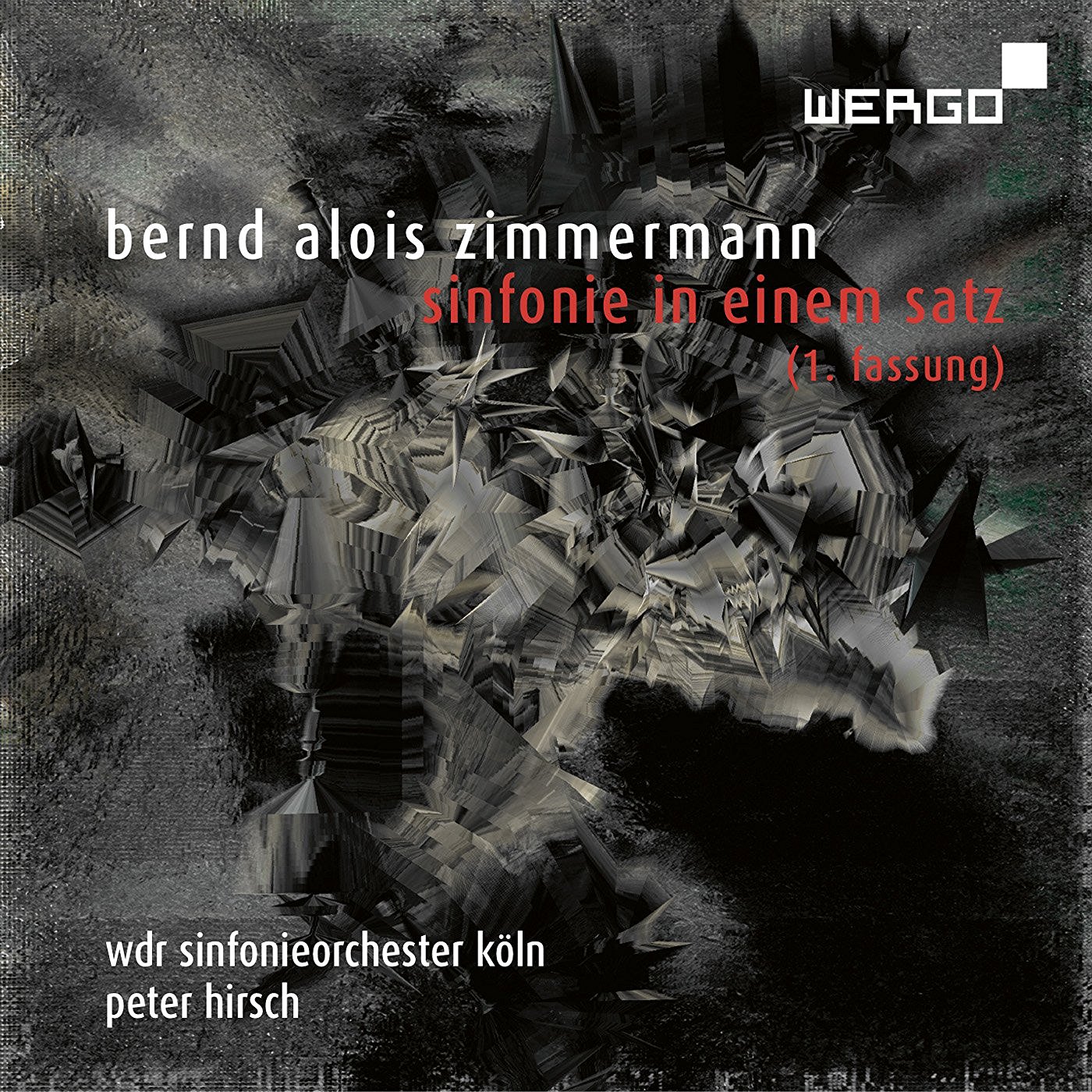 Zimmermann: Sinfonie in einem Satz WDR Sinfonieorchester Köln/Peter Hirsch (Wergo)
Bernd Alois Zimmerman's very name still strikes fear into the hearts of nervous concertgoers. His bleak opera Die Soldaten received an ENO outing several decades ago, and a bluesy trumpet concerto receives occasional performances. The first version of Zimmerman's Symphony in One Movement was premiered, unsuccessfully, in 1951. It was extensively revised, the rougher edges smoothed over and the orchestration simplified – though conductor Peter Hirsch makes a persuasive case for the original's boldness in his sleeve notes. It's an extraordinary work, a 20-minute rhapsody containing music of delicate beauty and sheer naked terror. Most striking are the parts for obbligato organ and piano – Hirsch comparing the former's first entry to "the crash of a meteorite". Zimmermann bravely justified the symphony's pessimism, arguing that it wasn't his fault that he was composing in the aftermath of "an apocalyptic storm". And it isn't depressing music – I was left feeling shaken, stirred but invigorated.
The Concerto for String Orchestra was composed in the 1940s, a reworking of an an earlier string trio. Zimmermann's three movements last barely twelve minutes, but it's a rewarding, accessible work. Disquieting, yes, but intensely lyrical in places, with a heartbreaking slow movement and an exciting, motoric finale. If Zimmermann possessed a lighter side, it's better displayed in the two ballet suites which fill the rest of the disc. Giostra Genovese and Musique pour les soupers du Roi Ubu contain deliciously unhinged music. The former reworks 16th and 17th century folk dances. Stravinsky's Pulcinella must have been a model, the lute and guitar writing also suggesting Agon. Zimmermann flips between pious respect and cheeky parody. We segue from a subdued pavane by Gibbons to a crazed assault on William Byrd. The final movement is hysterical. Roi Ubu is more extreme musically but no less entertaining, a miscellany of famous quotations superimposed on yet more archaic dance movements.
Hirsch's WDR Sinfonieorchester Köln revel in the craziness. Ear-tickling details emerge again and again – the cowbell and guiro in the second movement are especially telling, before Zimmermann throws in a few seconds of Fifties jazz noodling. There's a tiny Berceuse which may induce tears of joy. And what a close: a chord nicked from Stockhausen hammered out 631 times, while The Ride of the Valkyries and the March to the Scaffold battle it out over the top. The title, translated, is "Brain-removing march". My brain struggled but remained in place, just. Stunning, terrifying stuff, superbly performed and recorded – if you buy just one disc of 20th century orchestral music this year, choose this one.
You can't quite believe that you're hearing a modern orchestra
Explore topics
Share this article