Maigret's Dead Man, ITV |

reviews, news & interviews
Maigret's Dead Man, ITV
Maigret's Dead Man, ITV
Is Rowan Atkinson growing into the role of Georges Simenon's sleuth?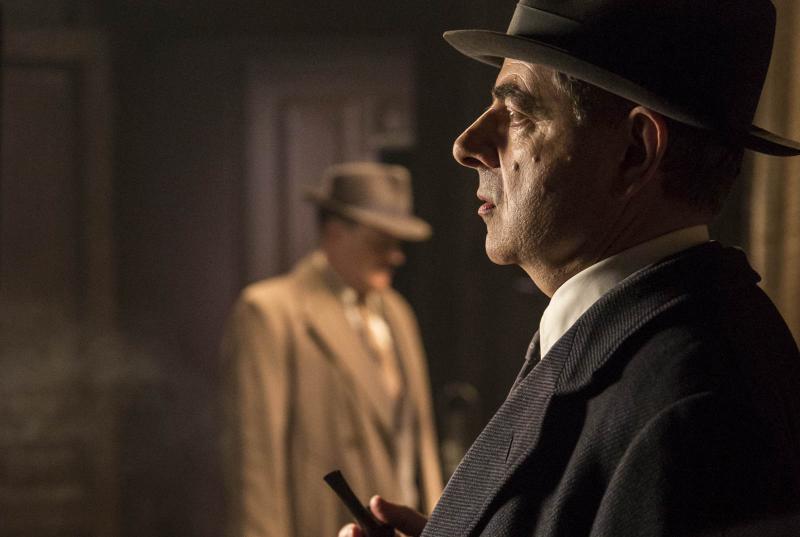 Beetle-browed bloodhound: Rowan Atkinson as Chief Inspector Maigret
So this is Christmas – and what have they done? Scheduled a detective drama that begins with a family being carved up with an axe. Ho ho ho! While Maigret's Dead Man was no doubt intended to provide a healthy corrective to the festive feel-goodery of Call The Midwife on BBC One, it goes too far. We could have done without the details of torture (a candle-flame to naked breasts) and bloody execution. At least it doesn't show them (the details, not the breasts).
Nor is there any sign of Noël in the rues moyennes de Paris (Hungary once again standing in for France). Happily, though, this is a much better episode than Maigret Sets a Trap, broadcast earlier this year. Rowan Atkinson, as Georges Simenon's beetle-browed bloodhound, seems more at ease, although the script takes a while to get going. Standing over the corpse of a man who'd only just telephoned him to say he was being chased by two would-be assassins, all the Chief Inspector can say is: "Who's done this?" and "Who is he?" Still, it is a fine, understated performance that hints at Maigret's quietly fierce humanity – he even insists on flowers for the hospitalised torturer (an evil cow who's just given birth). Only once, pulling a face as he sips a Suze Citron, does he suddenly become Mr Bean.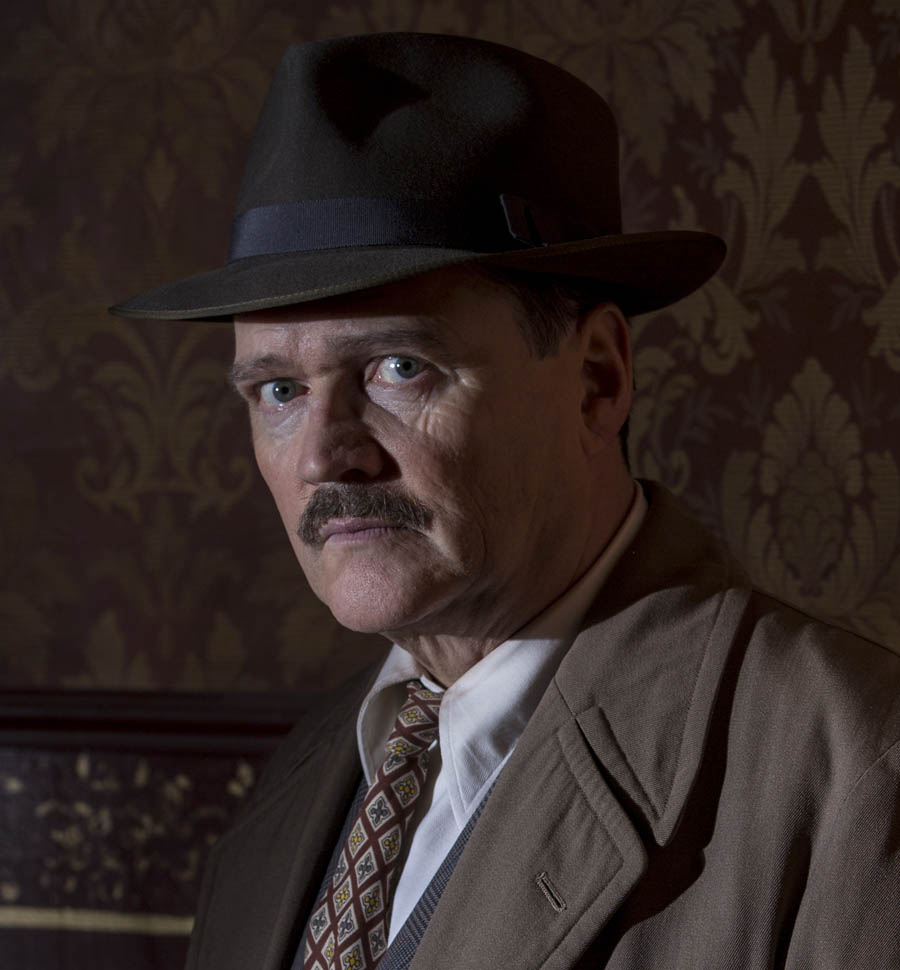 The opening carnage is said to be the latest atrocity committed by a gang who specialise in raiding farms in Picardy. Ordered by his boss to help Inspector Colombani (Ian Puleston-Davies, pictured right) track down its members, Maigret claims to have a heavy cold and instead proceeds to identify the dead caller. Of course, the two cases turn out to be linked. John Light – reprising his role as Father Brown's arch-enemy Hercule Flambeau – makes a splendidly dastardly baddy in a full-length fur coat. The rest of the cast is the usual mix of familiar faces (Lucy Cohu, Mark Heap, Shaun Dingwall) and total unknowns. However, Michael Fitzgerald (Oliviero Carafa in Borgia) steals every scene he's in as Piedbouef (pictured below), the sleaze-bag owner of a flophouse where the killers hide out.
However, the amateurishness of the production remains troublesome. Behind-the-scenes scrimping on professional fees still shows up on the screen. Stewart Harcourt's script goes too far, again, in making the implicit explicit. As it happens Penguin published a new translation of Maigret's Dead Man (by David Coward) this year that can also be consumed in a couple of hours. Harcourt's adaptation finds no room for the Lemonade Club – the network of waiters and bottle-washers that the dead man was part of – and turns him into a bistro proprietor instead. The idea that Maigret and his wife could take over the running of the establishment as part of an undercover operation is preposterous. The nitty-gritty particularity of Simenon's work is ditched in favour of homogenised hokum.
Every flash of wit – for instance a jump cut from a cadaver being sliced open to a policeman munching his lunch – is negated by a glaring continuity error or lapse in common sense. A cop would never turn his back on an armed suspect lying on the ground even if he has been shot. Would the Republic really guillotine a new mother? Would it really allow a widow to adopt the orphaned babe? It all suggests a tightness of schedule and a lack of preparation.
Perhaps, given the slot, it was assumed that most of the audience would be either comatose or wouldn't give a damn about authenticity or textual abuse. Maybe, maybe not. Those who do care about such things probably switched over to Gogglebox 2016 on Channel 4.