CD: Django Bates - Saluting Sgt Pepper |

reviews, news & interviews
CD: Django Bates - Saluting Sgt. Pepper
CD: Django Bates - Saluting Sgt. Pepper
Jazz version of Beatles' anniversary hit offers glimpses of the sublime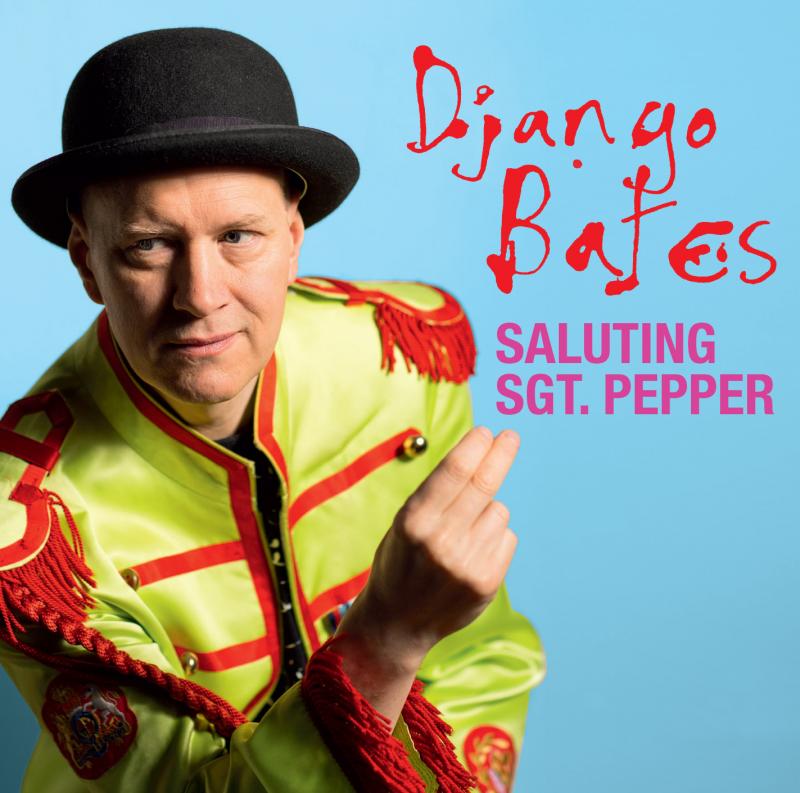 Django Bates: a career in madcap
Sgt. Pepper is a popular choice for a tribute but also a dangerous one. How to say anything meaningful about a work widely agreed to be the most influential in rock history? How to approach a work that is already a multi-layered pastiche, in places nostalgic and sentimental, in others subversively mind-expanding?
With decades of innovative, madcap music-making, including as a leading light in Loose Tubes, Django Bates is undoubtedly the man to try.
Bates has transcribed the album afresh, but retained the original structures and keys, and with the musical foundations unchanged, there's an eerie double-take on first listen. Lead vocals on this album are performed by Danish singer Martin Ullits Dahl of the trio Eggs Laid By Tigers (a band admirably, if bizarrely, dedicated to the work of Welsh poet Dylan Thomas). He can be a fine singer, but I don't think it's blind patriotism to say that a Liverpudlian twang suits these songs better than a mild, slightly bland, Danish lilt. Songs, such as "Getting Better", in which his lead vocal line dominates are the least interesting. Disappointingly, this also applies to "Within You Without You" – instrumentals are crisp and technically excellent (if also very faithful to the original), but the vocals are in danger of becoming a dirge.
'When I'm Sixty Four' is a joyous saxophone spree
Both Bates' arrangements and the superb musicianship of the Frankfurt Radio big band are put to best use when the band can cut loose and play some free(ish) jazz, in places where the original is most psychedelic. This band only has one guitarist but the new arrangements balance electronic textures against the warm acoustic brass expertly. "Fixing a Hole" is – dare one say it – more interesting than the original, the silvery guitar sitting prettily against the brass; "Mr Kite!" uses the same balance and contrast. "When I'm Sixty Four" is a joyous saxophone spree, evoking love and wonderment irresistibly. And the band is finally let off the leash with "A Day In The Life".
The original Sgt. Pepper is a landmark in so many ways, but perhaps foremost in the way it drew so much novelty and experiment into the mainstream. This tribute can draw on a similar, roughly contemporaneous movement in jazz, led above all by the iconic John Coltrane, whose sublimely intense, technically awesome, spiritual (and, like Sgt. Pepper, Indian-influenced) opened a new chapter in jazz. The fusion of that spirit with Sgt. Pepper is beautiful.