Fargo, Series 3 Finale, Channel 4 review - the best drama of the year? |

reviews, news & interviews
Fargo, Series 3 Finale, Channel 4 review - the best drama of the year?
Fargo, Series 3 Finale, Channel 4 review - the best drama of the year?
Noah Hawley's brilliantly twisted creation scales new heights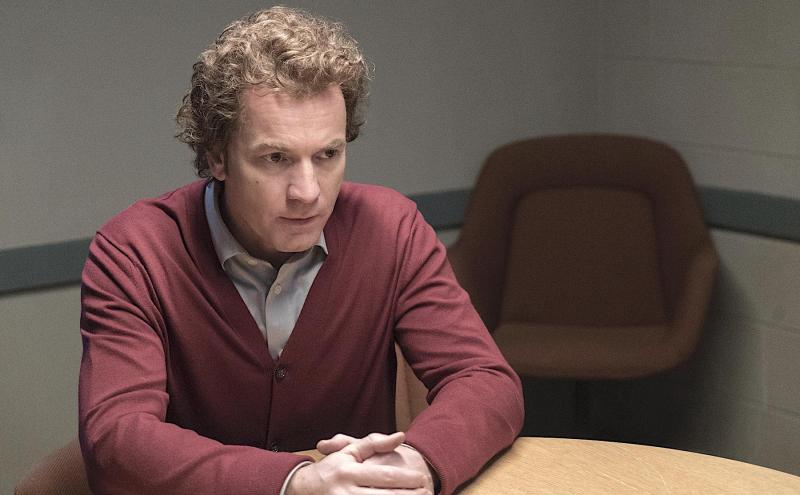 Ewan McGregor as Emmit Stussy, the car park king of Minnesota
"This is a true story. This is a story…" The self-referential nature of Noah Hawley's baroque narrative arc was one of the great joys of the third season of Fargo. Over the past 10 weeks its constant invention, cinematic tricks and award-worthy performances have come together to produce the best drama of the year (so far).
The story it tells is an old one: Cain slays Abel. Or rather Emmit kills Ray (Ewan McGregor in both roles). As someone who shall be nameless sang a long time ago: "Two little boys had two little toys". In this case a stamp collection and a cherry-red Corvette. The Stussy twins – half saint/half pussy – have very different lives: Emmit is the car park king of Minnesota with a McMansion and family; Ray is a lonely probation officer whose "clients" piss on his shoes.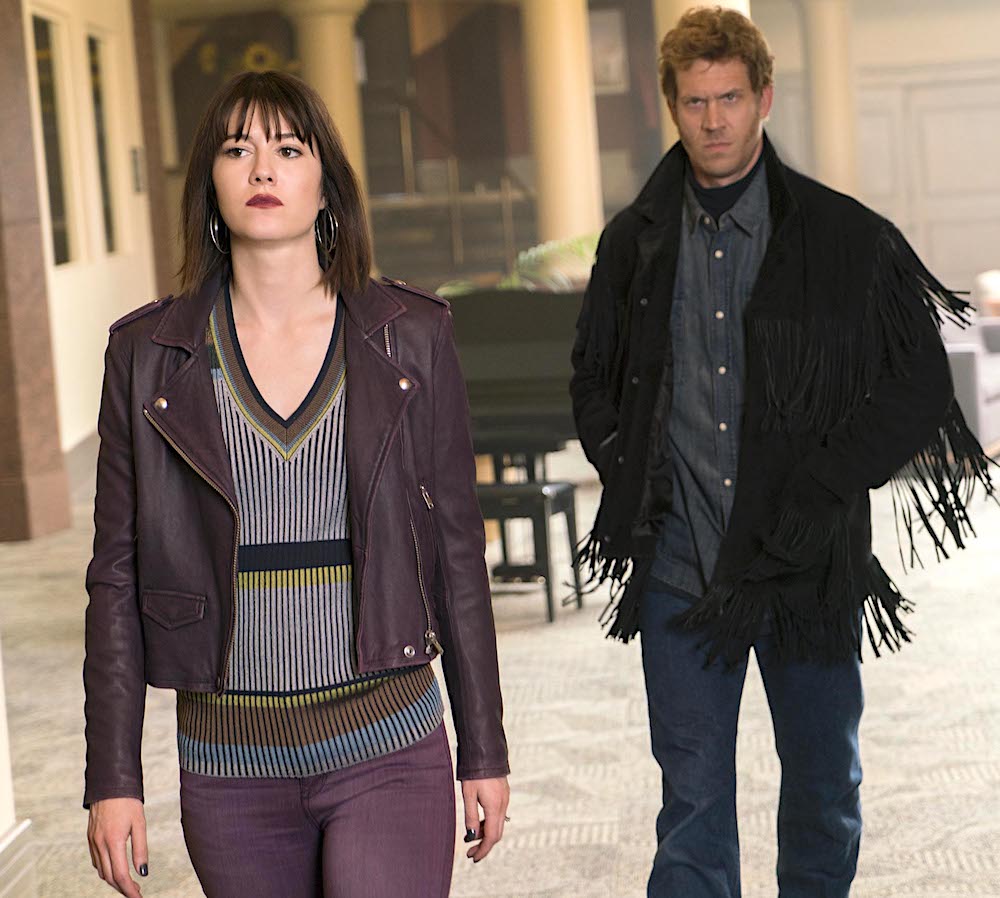 After the death of their father Ray chose the Corvette, so Emmit got the collection that turned out to include a priceless specimen (a stamp with a printing error). Convinced by his client-cum-lover Nikki Swango (Mary Elizabeth Winstead, pictured above with Russell Harvard) that his brother duped him, Ray demands that Emmit hand over the stamp. Emmit, sick of bailing him out of trouble, refuses. Thus begins a comedy of errors in which theft leads to murder – by gun, of course, but also by air-conditioning unit, glass cabinet, chain-garrotte and superglue.
The filial fisticuffs prove just as lethal as the financial shenanigans orchestrated by VM Varga (David Thewlis), who uses Emmit's company to borrow (and steal) $200 million. He is a very vocal villain: "A lie is not a lie if you believe it's true." His only mission in life is to amass enough wealth to protect himself from the "peasants with pitchforks" who will surely run amok come the apocalypse. He is aided and abetted in his fraudulent enterprise by Meemo (Andy Yu, who only spoke in the last episode), a dancing ninja, and Gurka (Goran Bogdan), a brooding hunk whose lecture on the reality of life in Russia to Nikki before she was given a systematic beating was one of the highlights of the series. Suddenly all the tomfoolery fell away to create a scene that froze the blood.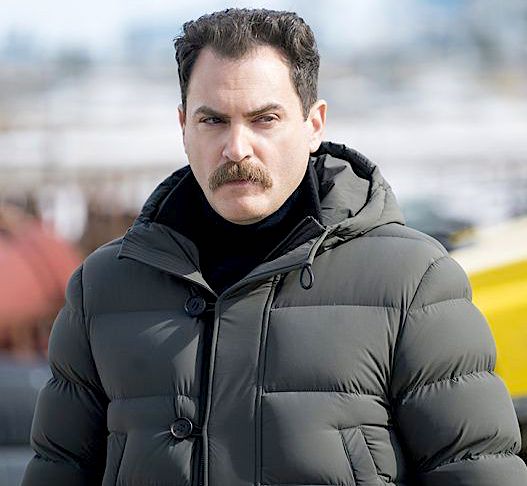 There are lots of bodily fluids flowing through the series – just one of the ways Hawley has remained true to spirit of the Coen brothers' 1996 film of the same name that has so far inspired three TV series as well as a TV movie starring Edie Falco. Piss doesn't just drip on Ray's shoes; Sy Feltz (Michael Stuhlbarg, pictured left), Emmit's devoted sidekick, is forced to drink Varga's warm urine from a favourite mug. He finds everything Varga does to the company hard to swallow – and, resistant to the last, ends up in a coma. Blood sprays, spurts, oozes and spreads from both the living and the dead – and, in one fabulous shot, mixes with spilled milk. The Coens' first movie wasn't called Blood Simple for nothing.
The spunky heroine of the series – trying, like the viewer, to make sense of the mess – is the gloriously named Gloria Burgle (Carrie Coon, pictured below), chief of the Eden Valley police department until it is merged with that of Meeker County. Constantly undermined by her stupid superior, Moe Dammick (Shea Whigham, familiar, along with Stuhlbarg, from Boardwalk Empire), she persists in seeking out the truth. She is the beating heart of the series and provided an emotional core to this demonstration of unintended consequences. The scenes with her teenage son Nathan (Graham Verchere) have been genuinely moving. Meanwhile, the scene in episode nine, in which she and her fellow officer Winnie Lopez (Olivia Sandoval) sat at the bar discussing men and babies – "If," says wannabe-mum Winnie, "I have to look that thing in the eye sober one more time I'll jump out the window" – was another highlight. "Thank God for KY."
The finale tied up most, but not all, the loose ends. Mr Wrench (Russell Harvard) – the deaf assassin – makes a great Nemesis. In the coda, five years on, Gloria and Varga sit across a table in an airport detention centre. The former, now with Homeland Security, is watching the clock, waiting to see if someone comes to the rescue of the loathesome cod-philosopher: "The past is predictable…The future is certain". Hawley has said there will not be a fourth series but, with a nod to Heisenberg's uncertainty principle, keeps us hanging.
The care and attention lavished on the production (in terms of the design and the soundtrack as well as the wonderful performances) is deeply sustaining. Notice, for example, in the finale that Emmit's cronky 4x4 comes to a halt exactly halfway between two fence posts in the centre of the screen. It's all a question of framing: in this case little people against big skies. But how, after the Mexican stand-off, does Emmit's car miraculously restart? Gloria has the last word: "Sometimes the world doesn't make a lot of sense."
There has been no finer dance to the music of crime.
Subscribe to theartsdesk.com
Thank you for continuing to read our work on theartsdesk.com. For unlimited access to every article in its entirety, including our archive of more than 10,000 pieces, we're asking for £3.95 per month or £30 per year. We feel it's a very good deal, and hope you do too.
To take an annual subscription now simply click here.
And if you're looking for that extra gift for a friend or family member, why not treat them to a theartsdesk.com gift subscription?