h Club 100 Awards: Film - in a blockbuster world, originality thrives |

reviews, news & interviews
h.Club 100 Awards: Film - in a blockbuster world, originality thrives
h.Club 100 Awards: Film - in a blockbuster world, originality thrives
Best of British: this year's shortlist salutes a new generation of independent film-makers
Definitive presence: Dave Johns in Ken Loach's 'I, Daniel Blake'
It's fitting that the first name on The Hospital Club's h.Club 100 film list for 2017 is that of Ken Loach. But though the director has a cinema career of more than half a century behind him – and had even officially retired before he came back to make I, Daniel Blake – his presence here is in no sense a Lifetime Achievement award. If you follow the adage, "You're only as good as your last film", this was Loach at his urgent best. Worldwide critical acclaim was matched, encouragingly, by box office success, not least in the UK where I, Daniel Blake touched a nerve in society.
Loach certainly sets an example for the other film-makers here. Judging the h.Club 100 film nominations, we ended up looking away from the mainstream, and it proved a happy coincidence that many of the figures we chose are at the beginning of their careers – or moving into cinema from other fields. The sheer agility of John Donnelly's script for The Pass, which began life on the stage of the Royal Court, was striking, with director Ben A Williams deliberately keeping the action, dominated by knockabout performances from Russell Tovey and Arinzé Kene, in claustrophobic interiors.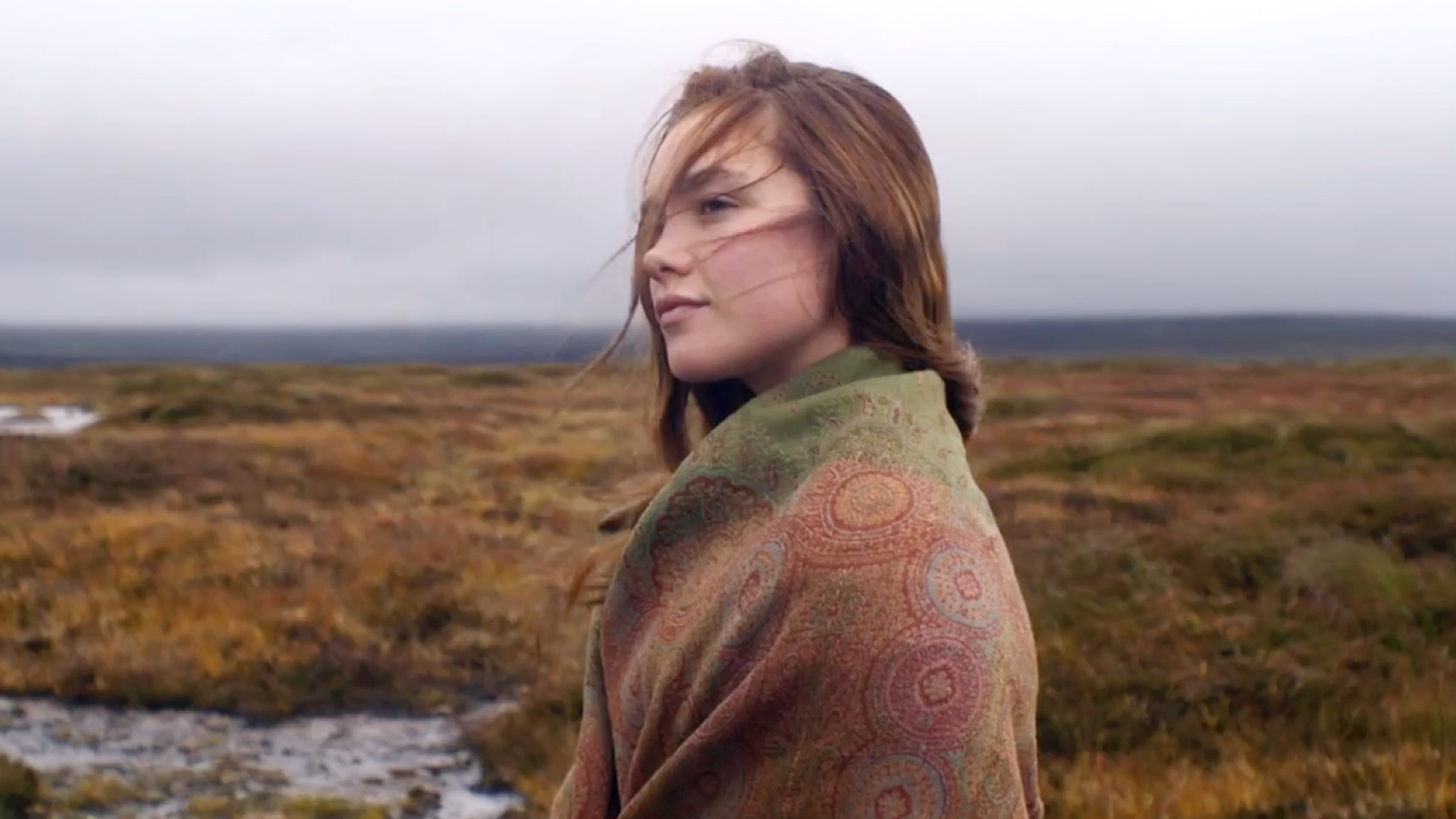 With his stark feature debut Lady Macbeth, William Oldroyd did exactly the opposite, revelling in the rich landscape shots that defined his stark adaptation of Nikolai Leskov's novel, its action relocated from Russia to the north of England. Oldroyd comes from theatre too, as of course does Alice Birch, the writer of Lady Macbeth. Florence Pugh (pictured above) contributed a searing performance as Katherine, the film's heroine, breaking the bonds of her restricted world.
It's certainly been a rich year for powerful lead female roles, and Rebecca Hall, playing the eponymous heroine of Antonio Campos' Christine, was right up there with the best. Hall simply lived the role of Christine Chubbuck (pictured below), the Florida news reporter who shot herself in 1974 on live television, and caught her character's downward spiralling into psychosis with a terrifying intensity. No Best Actress Oscar nomination for her: there should have been.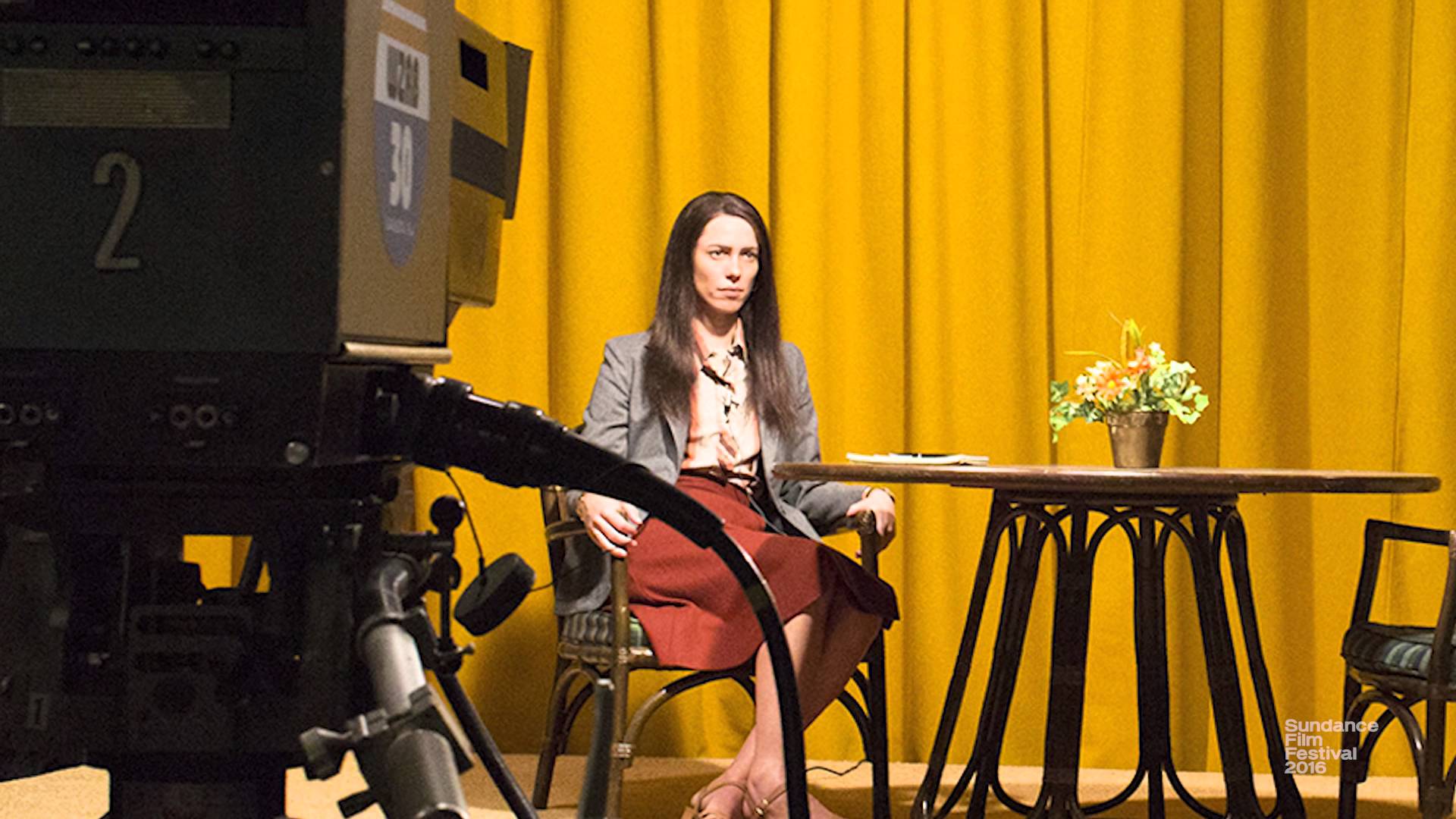 There was no overlooking Notes on Blindness, the debut feature of Peter Middleton and James Spinney. Following on from their award-winning short film of the same name, the directorial duo made a visually unforgettable and richly inventive documentary around a subject that you might think, by definition, is the absolute antithesis of cinema. It's an extraordinary work that wears its original genius lightly.
From horror in Iran to a pregnancy revenge drama, there was much else to recommend in the UK's small, striving, somehow enduring cinema scene. Writer-director Babak Anvari took the horror genre somewhere new in Under the Shadow: Tehran during the Iran-Iraq War. Shideh, played by Narges Rashidi (pictured below), was an uncompromising heroine, a doctor whose professional life was finished by the Revolution. Left home alone with her young daughter, a desert djinn blew in through the cracks in her bombed-out ceiling and ruined her life, manifesting itself in her bedsheets, daughter and, most pointedly, the black chador she kept forgetting to wear. Anvari's mix of detailed realism and supernatural dread showed all the ways a society can drag a woman to hell.
Hope Dickson Leach set her directorial debut, The Levelling, in the recently flooded Somerset Levels. Dissecting rural working lives too often marginalised in British cinema, she gave them poetry but little romance, recalling the world of Thomas Hardy. The wintry landscape of her drowned world suits the miasma of repression which greeted yet another of this year's fine female leads, Game of Thrones' Ellie Kendrick as Clover, who returns to the family farm after her brother's probable shotgun suicide. The shivers of disturbance were subtle in Leach's stoic, suppressed world. Feelings stayed boxed-up, tinder in a damp world, waiting for a spark.
Director Ben Wheatley and his silent, crucial partner, co-writer and co-editor (and wife) Amy Jump, may superficially seem mainstream names now, after executive producer Martin Scorsese and a superb all-star cast led by Brie Larson lent their names to Free Fire. In fact, this definitive shoot 'em up, which tested just how long you can riff on little but bullets and banter during a protracted massacre in a Boston warehouse, was shot on the edge of its makers' Brighton hometown, just as their no-budget debut Down Terrace had been six films (and only eight years) ago. Wheatley and Jump remain exemplary at going out and getting independent, personal films made.
Just as Scorsese lent a helping hand to Free Fire, Wheatley has put his name on the poster of Gareth Tunley's The Ghoul. Yet another highly promising directorial debut, this occult British thriller about depression had a bleakly poetic view of London, and seedy sadness at its core. Tunley turned a very low budget to his advantage, emphasising character as his police hero – or is he? – Chris became increasingly isolated, snared in a web of diabolism, or perhaps painfully real depression. It's a true, not quite classifiable cult film, ready to agreeably spin the heads of those who stumble on it.
Alice Lowe, who cameos in The Ghoul (pictured above), moved from co-writing and starring in Wheatley's most atypical film, Sightseers, to directing the dark pregnant serial-killer comedy Prevenge (while herself heavily pregnant). She did so as an almost symbolic stand against the enduring difficulty of getting female-directed films made. But as the example of Lowe and everyone else on this h.Club 100 list, barriers can be broken. In a blockbuster world, originality somehow thrives.
Ben Wheatley and Amy Jump remain exemplary at going out and getting independent, personal films made
Share this article