h Club 100 Awards: Music - opening up the future |

reviews, news & interviews
h.Club 100 Awards: Music - opening up the future
h.Club 100 Awards: Music - opening up the future
This year's shortlist recognises visionaries in the studio and music business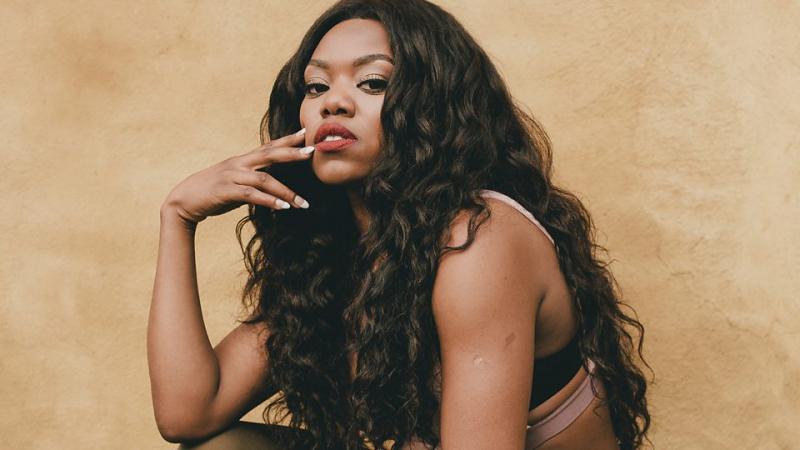 Lady Leshurr: one of the hottest presences in UK hip hop and grime
The second decade of the 21st century will undoubtedly be remembered for huge innovations in accessing music, just as much as for the music itself. As well as acknowledging upfront talent, then, the Hospital Club's h.Club 100 Music shortlist for 2017 makes it clear what's going on behind the scenes is currently as important as what's out front. It's an era of fast and vast change in the music industry, and, over the last year, a select few have stood out at the forefront, demonstrating shrewd, even visionary awareness of where things are headed.
Richard Davies, for instance, and his ticket resale platform, Twickets, in online and app form, has responded to the problem of scalpers. This is the phenomenon of unscrupulous individuals buying swathes of tickets for popular gigs as soon they're released, then selling them for a huge profit, hurting both the artists and the fans. It's been an ongoing issue of the digital age. Twickets (logo pictured below), working globally in conjunction with artists ranging from Ed Sheeran to Stormzy to Sigur Rós, counters this by providing a fair trading space. It's a righteous and growing success story.
Elsewhere on the shortlist are a couple of female music biz powerhouses. Abi Leland is at the forefront of finding music for film, TV and advertising, an increasingly important outlet where new artists are discovered. Cassandra Gracey and her international First Access Entertainment company are rewriting the book, in terms of effectively crossing music into a multitude of other entertainment spheres.
Then there's Martin Goldschmidt, already a well-established figure via the ongoing success of Cooking Vinyl Records. In April 2017 he put on the first Palestine Music Expo in Ramallah, Haifa and Jerusalem, shining a light on music and culture in a troubled region, proving music really can bring people together. The DJ Gilles Peterson has also been gathering communities around music for decades, with his passion shining through his record company, Brownswood, his ground-breaking sets and, especially, his syndicated radio show, spreading his jazz-tinted gospel across continents.
The h.Club 100 shortlist also, of course, represents artists producing important work. Max Richter has been in the vanguard of the modern classical crossover boom, heavy rockers Architects have pushed through the direst circumstances to find new levels of creativity, Lady Leshurr (main picture) has become one of the hottest presences in UK hip hop and grime, Michael Kiwanuka has reinvigorated British soul music (even Iggy Pop's a fan!), and Jamie Oborne's Dirty Hits record label and tours have pushed the best in British rock'n'roll (he also manages The 1975).
While all the names on the shortlist have proved themselves stand-out players, what collectively comes to the fore is the idea that we're all finding new ways to discover music. Those who are negotiating the paths by which we come into contact with it are, quietly and away from the spotlight, proving themselves to be key to opening up the future.
What comes to the fore is the idea that we're all finding new ways to discover music
Explore topics
Share this article