Borg/McEnroe review - Wimbledon face-off is entertaining if incomplete |

reviews, news & interviews
Borg/McEnroe review - Wimbledon face-off is entertaining if incomplete
Borg/McEnroe review - Wimbledon face-off is entertaining if incomplete
Shia LaBeouf is ideally cast in first of several tennis films to come
Thursday, 21 September 2017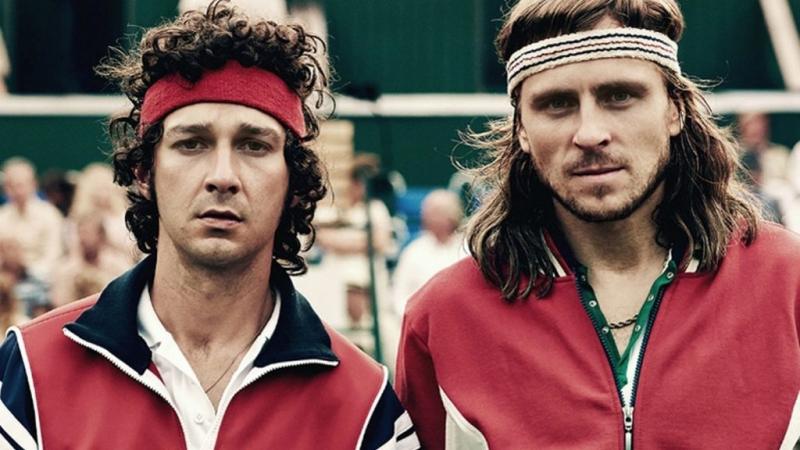 Match point: Shia LaBeouf and Sverrir Gudnason as John McEnroe and Björn Borg
A spate of tennis-themed films gets off to a vivid if incomplete start with Borg/McEnroe, which recreates the run-up to the Wimbledon Men's Final in 1980 with often-thrilling clarity and (as much as is possible for those who will of course recall the outcome) suspense.
Where Danish director
Janus Metz
drops the ball is with a script that doesn't keep pace with the innate energy of the subject matter.
Indeed, I wasn't at all surprised to learn that this film in Björn Borg's native Sweden is being marketed on the strength of his surname alone, leaving McEnroe to fend for himself, much as Ronnie Sandahl's screenplay does. Not for nothing do the final credits extend copious thanks to various members of Borg's entourage with nary a mention of McEnroe, who may well chafe at the pop psychologising on view, though would surely have nothing but praise for Shia LaBeouf's compelling performance (pictured below).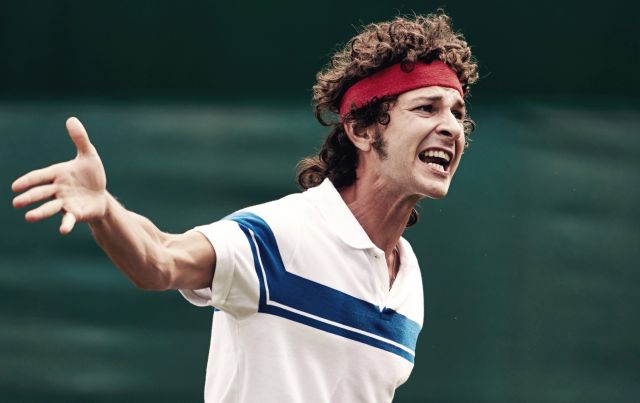 How do you get inside the psyche of sports world superstars? (A new Emma Stone film about Billie Jean King will offer its own answer to that query.) Sketchily on this occasion, even if the actors and Metz's visuals generate electricity. While we encounter both players as they ready themselves for a match that will clearly prove decisive however it turns out, Borg grabs the lion's share of the back story. He's the one whom we see as a moody, temperamental child prone to his own McEnroe-like fits of pique who has gone on to win four straight Wimbledon finals and isn't about to let that American "superbrat" claim his first. (We're reminded of a New York Post headline pegging McEnroe as "Borg's worst nightmare".)
As played by the likeably intense Sverrir Gudnason (pictured below), Borg benefits from being seen both in furrow-browed isolation and in the company of a girlfriend (Tuva Novotny) and trainer (an immediately warm Stellan Skarsgård), each of whom makes demands that threaten to crack the carapace of a lean machine who is told to "block everything out".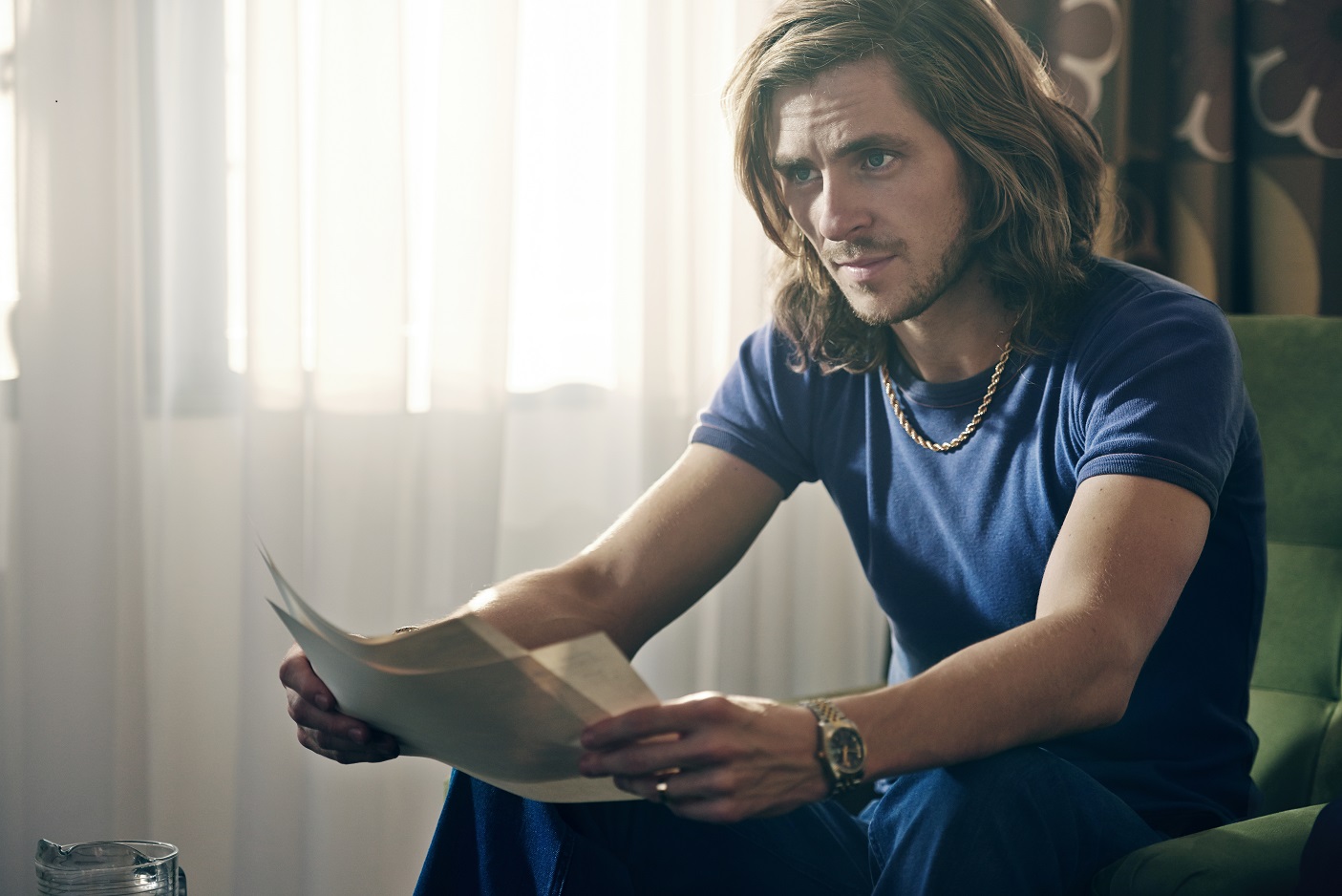 McEnroe, by contrast, gets a brief scene with a mum possessed of seemingly terrifying ambition for her son, while a plot strand about his father's presence by centre court at Wimbledon goes for nothing. One wonders if scripted material was jettisoned to placate one or another offscreen exigencies.
The imbalance is a shame given the visceral thrill of the tennis itself, and an ace turn from LaBeouf, who clearly understands something of McEnroe's outlier bad boy theatrics from his own, much-chronicled antics. Whether seen here shouting down his critics or making known his displeasure for warm English beer, the actor by his very presence allows access to an inner life that brings pathos into play when least expected. At one especially telling point late on, McEnroe is seen covering himself with a towel, as if to shield himself from the prying, aggressive eyes of the world at large. Are we watching the actor or the character or, most likely, a bit of both? Borg/McEnroe may be Scandi-centric but benefits from an American co-star who knows a thing or two about achieving his own grand slam.