Motherland / Detectorists review - comedy classics go at their own pace |

reviews, news & interviews
Motherland / Detectorists review - comedy classics go at their own pace
Motherland / Detectorists review - comedy classics go at their own pace
From fundraising cash to buried treasure, these BBC sitcoms are comedy gold
Thursday, 16 November 2017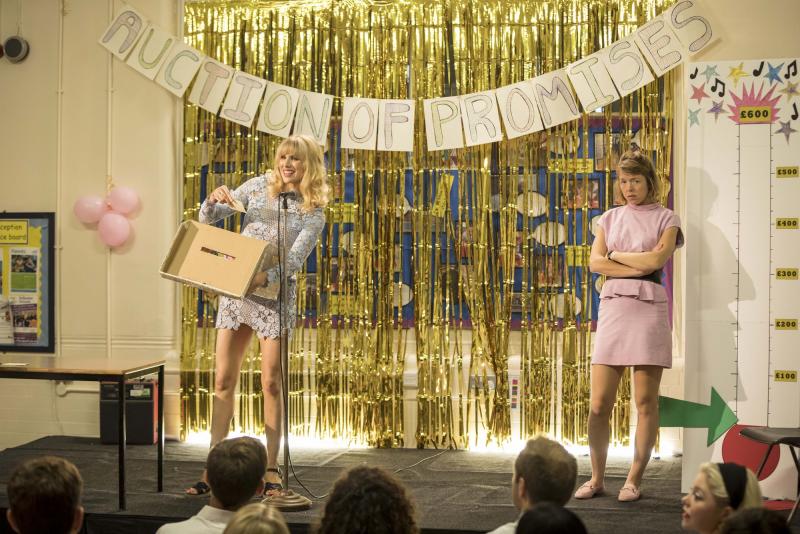 On a promise: Motherland
As Motherland settles down into its first series proper after last year's pilot, it still seems to be going at a fair gallop.
For those of you who haven't seen it, the
sitcom
, written by Graham Linehan and Sharon Horgan along with Helen Linehan and Holly Walsh, deals in the pitfalls of parenthood and the primary
politics
of the
school
gates, combining smart one liners with slapstick, painfully embarrassing resolutions and a small smattering of farce.
What it also manages to do – and quite brilliantly – is to come up with ideal situations on which to hang the comedy. Having already addressed the special hell of a child's home-based birthday party last week, this episode saw Motherland raise the spectre of the school fundraiser. It was the perfect setting in which to place Julia (Anna Maxwell Martin), superb in her perpetual high-octane spin, as she courted the attention of former workmate Caroline (Kirsty Bushell). Julia continued to be tethered, albeit tenuously, by friend Liz, played by Diane Morgan, who brings a weary resolve and a melancholic wisdom to the role. As Liz made a punch that could single-handedly bring calls for prohibition, Paul Ready's Kevin was feeling the heat after a decision to become a novelty human cloakroom. The physical aspect to the comedy is superbly played and cleverly drives the pace – which often feels breakneck.
Interestingly, awful alpha female Amanda (Lucy Punch) took centre stage for much of the episode, both literally and figuratively as the fundraiser host gave a small indication of a chink in her armour that will, one hopes, be explored further as the series develops. It may be early days, but Motherland has the hallmarks of a classic comedy. The whole thing is on iPlayer now in any case, so you have the choice to drink it all in one go in case you can't wait for the terrestrial drip feed.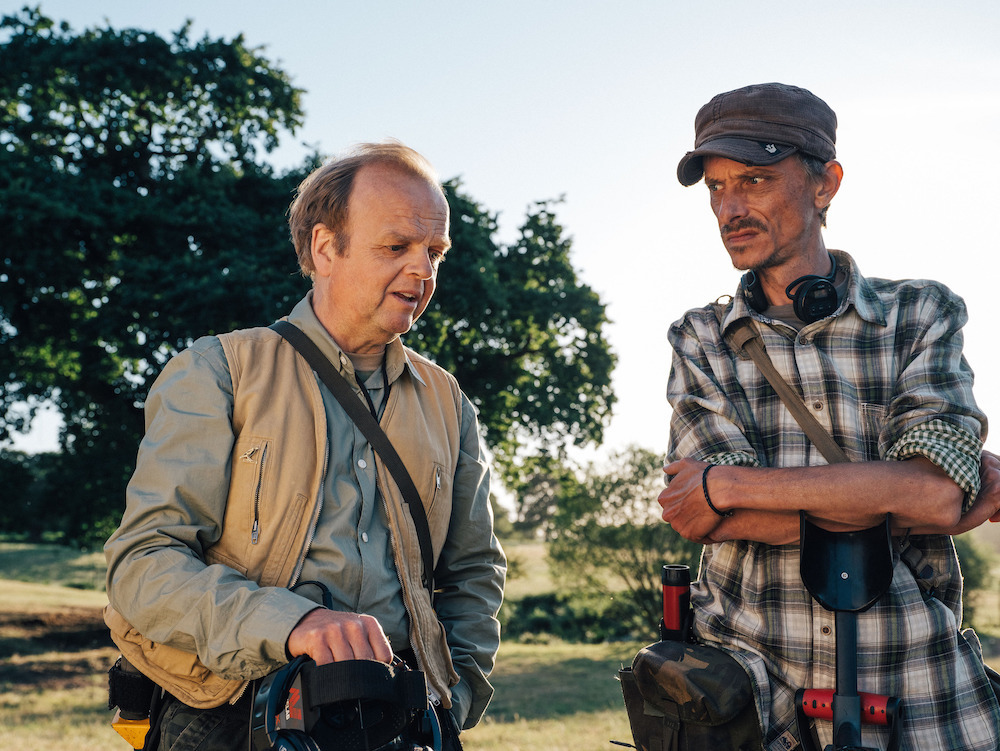 Detectorists has already established itself as one of the funniest things on TV by treading a very different path indeed. As the show heads further into its third and final series, the threat to detectorists Andy (Mackenzie Crook) and Lance (Toby Jones) is closing in. The solar farm that is to be built on the actual farm where they regularly search for treasure almost upon them, will they find the riches we know to be there in time?
The wonderful synthesis of writing and delivery that has distinguished the last two series is still there. Whether it's in the terse greetings and snide asides that pass between Lance and Andy and their nemeses, Phillip and Paul (Simon Farnaby and Paul Casar), or a wisecrack fired over a pint at a meeting of Danebury Metal Detecting Club, every member of the cast seems to live in their lines. This quality is essential to make it all work – despite the necessary focus on Crook and Jones, in reality it's a beautifully played ensemble piece.
While the comedy is gentle and the situations sweeping, the jokes have impact and the narrative drama. As Lance took the plunge into hypnotherapy to overcome seasickness and further his relationship with narrow boat dweller Toni, Andy made a discovery at work that even excited his hitherto indifferent boss Tim (a perfectly understated Tim Key). There's clearly more to come from this latter plot point, but it will, of course, unravel on its own good time.
And therein lies another secret to its success: the pace of the thing; the time it takes. While we're watching, we also enjoy the time to sit on a tree stump, talking about nothing and everything, contemplating what we might find by ignoring the world around us and keeping our heads down. It's time we can snatch for ourselves, before we're caught up once again in kids and work. Treasure it before it's gone.