Alan Partridge: Why, When, Where, How and Whom?, BBC Two review - a helping of Christmas Partridge |

reviews, news & interviews
Alan Partridge: Why, When, Where, How and Whom?, BBC Two review - a helping of Christmas Partridge
Alan Partridge: Why, When, Where, How and Whom?, BBC Two review - a helping of Christmas Partridge
Joyful documentary on how Coogan's repulsive creation won (and kept) the nation's heart
Thursday, 28 December 2017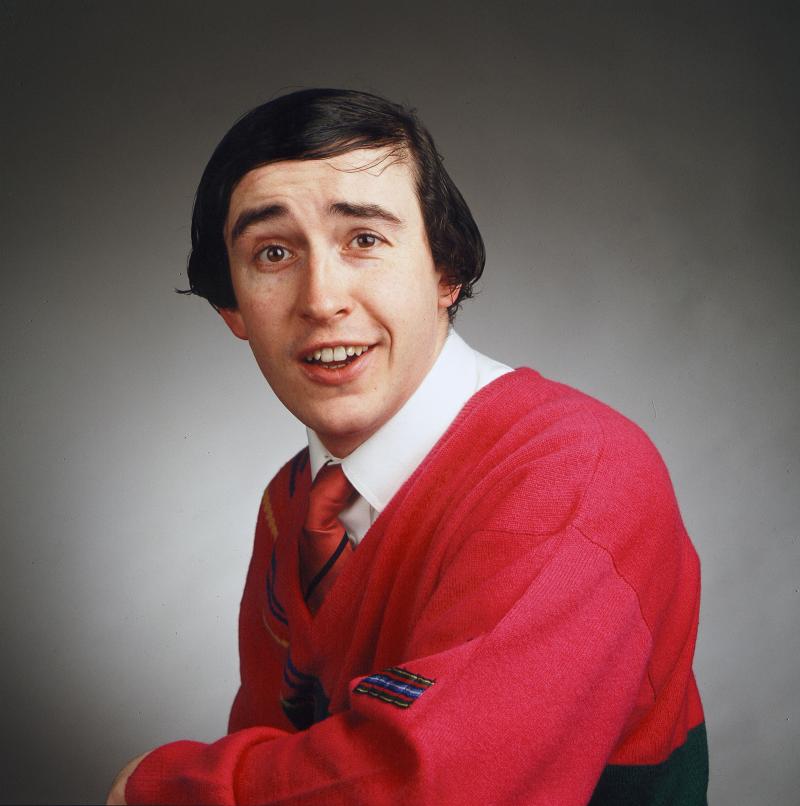 Armando Iannucci, Rebecca Front, Simon Greenall and more joined to commemorate Partridge
Over 25 years since his modest inception as a parody sports reporter, Alan Partridge has become one of comedy's most enduring icons. With a new BBC series expected in 2018, we were treated to a tribute (or Partribute, if you will) to the impressive and varied career of Norfolk's favourite fictional broadcaster.
Alan Partridge is an oddity – most comic creations never leave their original show, and the rare successes that did (Frasier, Ab Fab, Mork & Mindy) never strayed from the formula. However, the Partridge character has developed across many different platforms, from surreal sitcom to mockumentaries, for over two decades. It's amazing that Coogan, and his extensive team of writers, have managed to find continued relevance in Alan's world.
It was one of the funniest shows on TV this year
The joyfully titled Why, When, Where, How and Whom? showed how this feat was managed. Back in 1991, Coogan was part of BBC Radio Four's On the Hour alongside Chris Morris, Armando Iannucci, Rebecca Front and more. Partridge was born from Coogan's best sports presenter impression, which immediately caught the attention of the cast. What became clear is how others saw far more potential than Coogan himself, who struggled in the early years to find depth in the character.
Perhaps that is where Alan Partridge draws his power; his comedy never relied on a single writer. Iannucci, Peter Baynham, Patrick Marber and the Gibbons brothers were all inspired to take this character in different directions. Teamed with Coogan's talent and perfectionism, Partridge never settled into repetition. He naturally evolved over the years, now allowing the team to develop ideas which would be impossible for newer creations, such as last year's novel Nomad and mission documentary Scissored Isle.
For those steeped in the annals of Partridge, a lot of the ground covered was familiar: tidbits about the character's creation and the writing process have been previously revealed, and the unseen footage was limited to brief improv sessions. The isolated talking head format also denied the former colleagues from collectively recalling how scenes or sayings were developed.
Perhaps it wasn't the most groundbreaking of documentaries then, but it didn't need to be. Told by some of the sharpest minds in comedy, and sprinkled with Partridge's greatest moments, this was the perfect post-Christmas evening. There was cringe comedy, satire, gross-out gags, and stupid things said with straight faces. It was one of the funniest shows on TV this year, and it was basically a clip show.
Things bode well for 2018 though: Partridge returns to the BBC for his first series in 16 years. Little was given away, apart from it will follow a similar format to his debut series Knowing Me Know You, and that the character is worried about his final chance at the Beeb.
Were it any other character, you'd be worried that they were no longer relevant, but just like his idol James Bond, Alan Partridge has always reflected the times and moved with them. His Little England views and social anxieties make him more relevant than ever; we'll be seeing that dead-eyed grin for many years to come.