Classical CDs Weekly: Shostakovich, Christoph Prégardien, Nataša Mirkovič |

reviews, news & interviews
Classical CDs Weekly: Shostakovich, Christoph Prégardien, Nataša Mirkovič
Classical CDs Weekly: Shostakovich, Christoph Prégardien, Nataša Mirkovič
Chilly orchestral music from the USSR, plus a pair of brass-accompanied vocal recitals
Saturday, 10 February 2018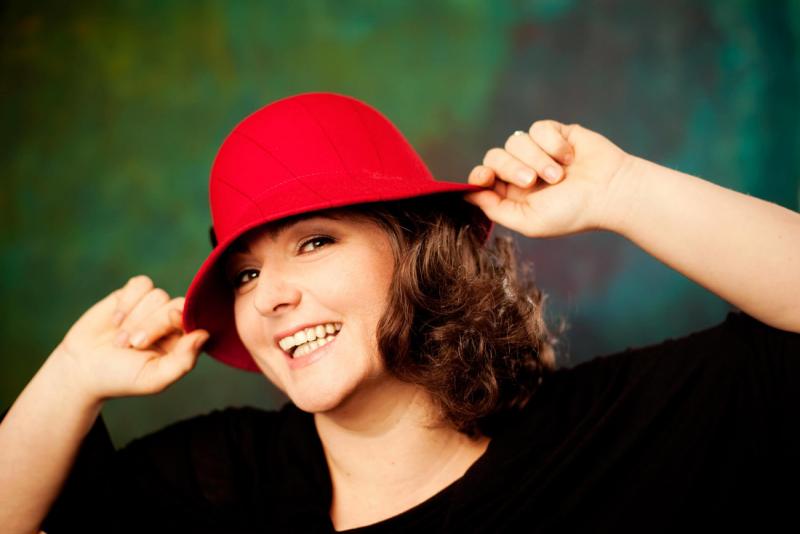 The endlessly expressive Nataša Mirkovič
Shostakovich: Symphony No 6, Sinfonietta (Quartet No 8, arr. Abram Stasevich) Estonian Festival Orchestra/Paavo Järvi (Alpha Classics)
The one false note here comes in the form of Paavo Järvi's description of Shostakovich's Symphony No 6, referring to its "air of peculiar lightness." Hmm, hardly. He certainly doesn't conduct it as if that's what he believes. The lower strings of the Estonian Festival Orchestra lend the downbeat opening astonishing depth of tone, though you might feel that something's being held back. Rightly, Järvi keeps things on a tight leash until the eruption five or so minutes in, the brass powerful enough to strip paint. The bleak mood is sustained brilliantly, before a consolatory horn solo ushers in some of the most ardently romantic music Shostakovich composed. Phenomenal: you might well need a sit down before continuing. What does ensue is a pair of quickfire scherzos, the first dark and mischievous, the second one a raucous gallop. Järvi's swift speeds push his players to the limit (check out the finale's opening!) but they're with him all the way. What to make of the closing pages – exuberant stomp or nervous collapse? I suspect the latter.
The coupling is an arrangement of the iconic Eighth Quartet by the composer's friend Abram Stasevich. Unlike Barshai's familiar transcription, this one adds timpani. The results are undeniably exciting, but I'm not totally convinced: too often the drumbeats feel intrusive. The jabbing chords opening the fourth movement are overwhelming, but the same moment sounds more effective on strings alone. As with the symphony, the faster sections enthral. Percussion issues aside, an unmissable, well-engineered disc, though a little short measure at just under 57 minutes.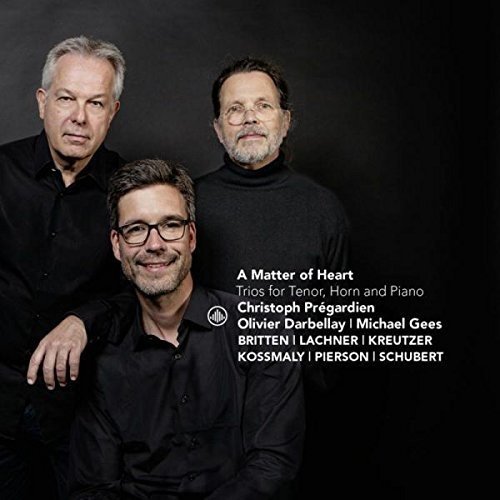 A Matter Of Heart: Trios for Tenor, Horn and Piano Christoph Prégardien (tenor), Olivier Darbellay (horn), Michael Gees (piano) (Challenge Classics)
200 songs for voice, piano and obbligato horn were composed in the 19th century. Goodness. We get the best known of them here: Schubert's Auf dem Strom, a delectable bittersweet late work. And beautifully sung by tenor Christoph Prégardian, his clear diction and superb intonation balm on the ears. I'd not fully registered quite how demanding the horn part is, and hats off to Olivier Darbellay for delivering it with such sensitivity. Along with pianist Michael Gees, Darbellay knows exactly when he's accompanying, graciously allowing Prégardien to take the lead. Interesting to compare this song with others by Schubert's younger contemporaries. Two by Franz Lachner are entertaining, but don't possess the same spark. Conradin Kreutzer's Das Mühlrad is a jewel, Darbellay relishing the flamboyant horn writing in the centre. Other numbers by Henry Hugo Pierson and Carl Kossmaly feature, the former's Sehnsucht opening with an arresting horn flourish. And how refreshing to hear a truly European horn sound – brighter and more vocal than we're accustomed too, with just the subtlest hint of vibrato.
More substantial is Britten's The Heart of the Matter, his 1956 elaboration of the canticle Still Falls the Rain. As a sequence it works beautifully, the canticle interspersed with horn fanfares, readings of Edith Sitwell's poetry (nicely read by Prégardien) and a tender, lyrical setting of her We are the darkness in the heat of the day. Darbellay's pithy fanfares are arresting, and Gees excels. No texts are included, though non-German speakers can always resort to Google Translate.
En El Amor Nataša Mirkovič (voice), Michel Godard (serpent), Jarrod Cagwin (percussion) (Carpe Diem Records)
Singer Nataša Mirkovič grew up in Sarajevo listening to the recordings of Jagoda Flory, a specialist in traditional European Sephardic music who's still performing in her 90s. This bewitchingly offbeat Balkan collection includes one of Flory's arrangements alongside 13 by Mirkovič and her collaborators. One major selling point for me was that one of them, Michel Godard, plays the serpent, an instrument more often seen in dusty museums than actually heard. It makes an extraordinary sound, Godard totally unfazed by its difficulties. Sample his extended solo at the start of "Ken kere tomar konsejo", its sonorous, breathy rasp midway between a bassoon and tuba. Godard's intonation is improbably secure; you can't imagine the serpent sounding better than it does here. There are witty moments, the basso flatulent rumblings at the opening of "Porke yoras" difficult to digest without a grin.
Jarrod Cagwin's inventive percussion accompaniments are similarly impressive, but the real joy comes in the shape the versatile Mirkovič's haunting, endlessly expressive vocals: seductive, melancholy and world-weary by turns. There's not a dud track here, though favourites include the impassioned love song "Poko le dash la mi konsuegra"' and an infectious closing number. Full translations aren't provided: instead we get brief paraphrases of each text by the poet Ernst M. Binder. They're all we need. 60 minutes of quiet enchantment. Nicely packaged too, and beautifully recorded in a former synagogue. And, if you're smitten with Mirkovič's voice, track down her recording of Schubert's Winterreise, where she's accompanied by a hurdy gurdy.
The serpent's sonorous, breathy rasp is midway between a bassoon and tuba
Share this article