The Islands and the Whales review - masterful, sensitive eco-documentary |

reviews, news & interviews
The Islands and the Whales review - masterful, sensitive eco-documentary
The Islands and the Whales review - masterful, sensitive eco-documentary
Why days might be numbered for the Faroes' most controversial tradition
Stomach-churning butchery: director Mike Day is unflinching in his portrayal of whale killings
A feature-length documentary on whaling in the Faroe Islands: you might think you can see it unfolding already. Hardy Viking fishermen battling the elements, gruesome killings of majestic sea creatures, implied or outright condemnation of the shocking brutality.
Scottish director Mike Day's masterful film is no shock-factor exposé, though – although what it does expose is far more chilling than the low-level hunting it shows. The Islands and the Whales is a haunting, deeply troubling portrait of a modern community on the edge, a film that paints an uncompromisingly complex, contradictory picture of ancient traditions struggling for survival amid the dangers of the modern world, without ever jumping to hasty judgement.
Researched and recorded over four years, it revolves around a seemingly unsolvable problem. The Faroes have an ancient tradition of whaling – of fishermen dashing for their boats as soon as a pod of pilot whales is sighted, then forcing the creatures ashore, where they are butchered with hooks and spears by the locals. It's one of the defining elements of Faroese culture, we're reminded time and again by numerous interviewees in the film.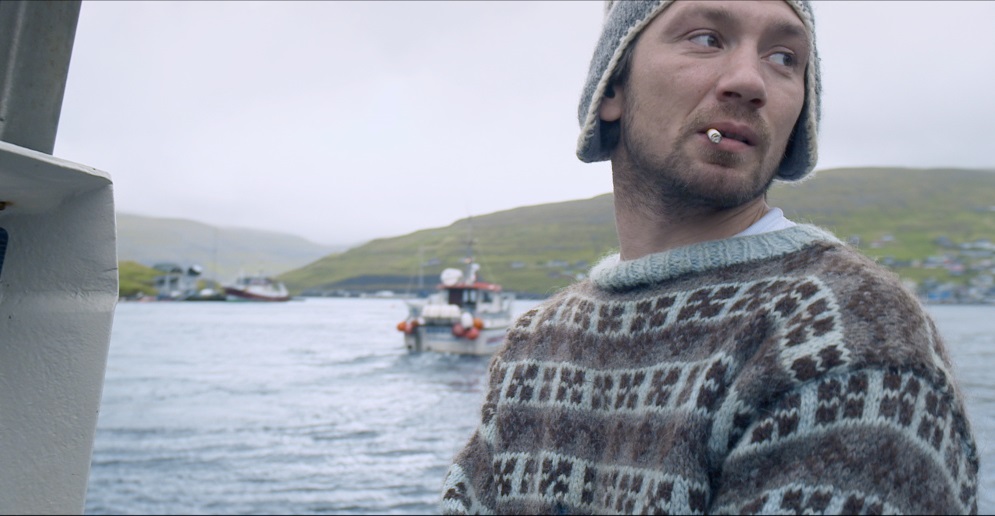 But it's under threat – not from protesters, however, who jet in to yell their objections and scupper whale hunts (cue a cringe-inducing press conference with Pamela Anderson exhorting the Faroese to go vegetarian), to the frustration of locals only too aware of their ignorance of the hardships of Faroese life. No, the big threat is from mercury, now present at dangerously concentrated levels in whale meat – a result of the relentless pollution of the oceans, and whales, as top of the food chain, receiving the highest dose. That mercury is now being passed on to human whale meat consumers, with serious concerns for the long-term health of the Faroese.
Day allows his story to unfold slowly, with persuasive access to the Faroese community. He speaks at length to Faroese medical officer Pál Weihe, who first voiced concerns over mercury levels, and who risks attack for seeming to undermine tradition by suggesting that the Faroese should give up whale meat. Day personifies the nation's dilemma in touching scenes with careworn fisherman Bárður Isaksen (pictured above), seemingly in serious danger from his lifetime of whalemeat consumption, and his young family. Is he threatening the health of his two toddler daughters through his dogged adherence to tradition? Are the alternatives in a tiny, remote community – turning to flown-in, heavily processed food, for example – any more appealing?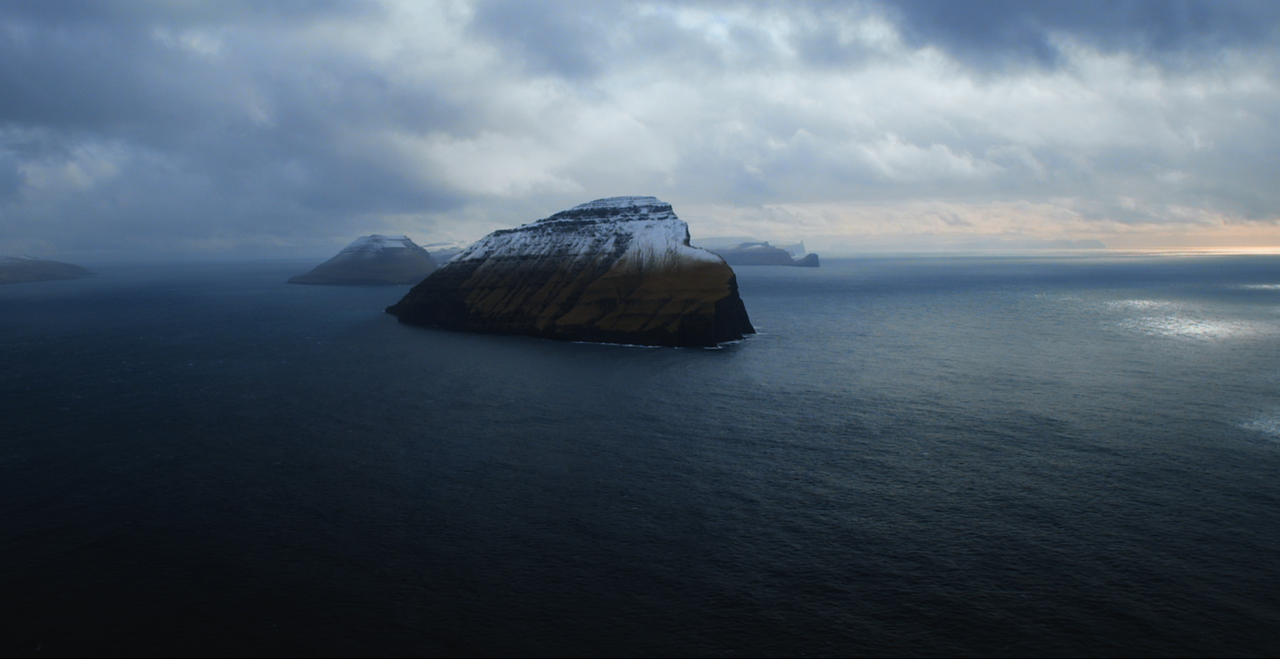 Its issues aside, The Islands and the Whales is a breathtakingly beautiful film, and Day divides his ruminations into chapters with brooding land- and seascapes in between. Even his scenes of whale slaughter, unflinching and stomach-churning as they are, border on a kind of mythic majesty, and his wind-driven soundscape makes an apt counterpoint to his austere imagery.
The big unasked question is: if it's cruel, and if it's damaging their health, why don't the Faroese just stop hunting and eating whales? By the end of Day's mournful, melancholy documentary, however, simple assessments seem irrelevant. This is a sensitive, profoundly moving portrait of a community forced to question its own identity as a result of environmental catastrophe, and a film with a serious resonance for all of us. As one interviewee remarks, the Faroes are like a barometer for the rest of the world. With no large industrial countries nearby, if it's already that bad in the far north Atlantic, how bad must it be elsewhere?
Overleaf: watch the trailer for The Islands and the Whales
This is a sensitive, profoundly moving portrait of a community forced to question its own identity as a result of environmental catastrophe
rating
Explore topics
Share this article