Blu-ray: Mishima - A Life in Four Chapters |

reviews, news & interviews
Blu-ray: Mishima - A Life in Four Chapters
Blu-ray: Mishima - A Life in Four Chapters
Paul Schrader's masterpiece: a life lived as a work of art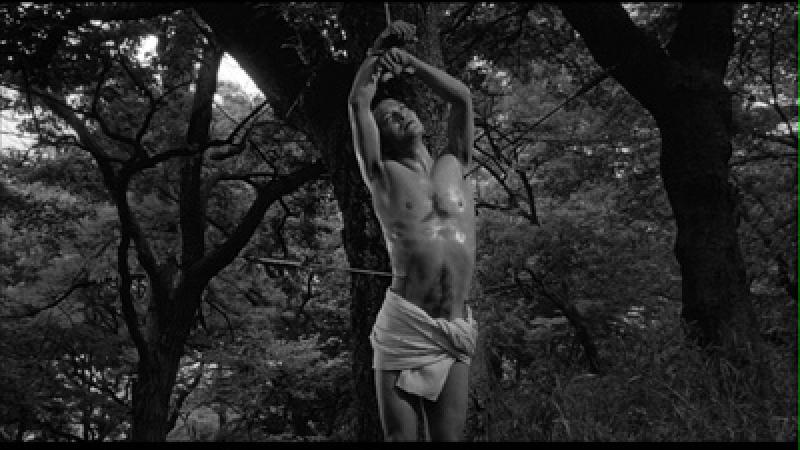 Mishima's dream of St Sebastian's martyrdom
So much of Japan can be lost in translation, and yet the West is fascinated by a culture that articulates the possibilities of belief and being in such a different mode than our own.
Paul Schrader's
now classic
1985 film
on the
writer
and actor Yukio Mishima explores this universe through the lens of a remarkable life – a man who was as much drawn to the philosophies of Nietzsche and D'Annunzio as he was to the art, literature and customs of traditional
Japan
.
The film has a character all of its own, and features stunningly reconstructed extracts from some of Mishima 's key novels to evoke aspects of the writer's tortured soul, his quest for absolute beauty, the cult of the body, the relationship between sexual experience and pain, and a perverse taste for humiliation.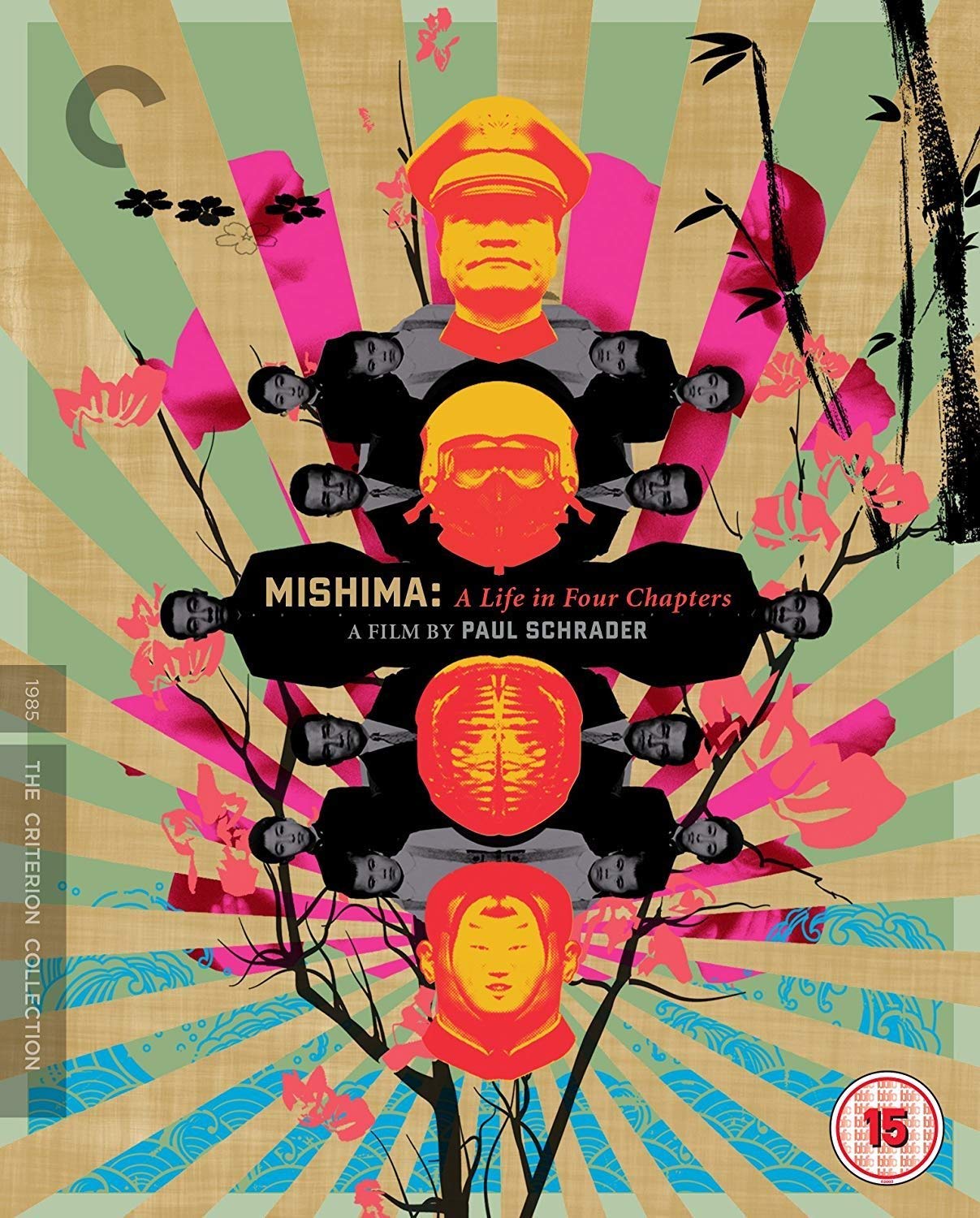 Set designer Eiko Ishioka, created an extraordinary universe, all the more powerful for its unabashed theatricality – brash colours, striking forms, and an almost dreamlike quality. In contrast the scenes from Mishima's childhood, adolescence and other periods of his life are shot in black-and-white, in a visual style that evokes the minimalist yet highly charged world of Ozu and other classic Japanese film directors. John Bailey, the film's director of photography, explains very lucidly in one the extras how he worked with the designer and director in finding a visual style that would suit each distinct yet related part of the film.
The film is structured around the last day of Mishima's life, when, with elite members his own far-right traditionalist army, he sought to trigger a coup d'état, through which the Emperor's power would be restored to a country whose refined culture had been destroyed by capitalism. When the attempt failed, a moment of particular perhaps self-imposed humiliation, he committed ritual suicide. This final act then reaches back, as we see in the film, to Mishima's first encounter as a child with images of the martyr of St Sebastian: it is a moment of extreme eroticism, perhaps more than a political act.
There is something both repulsive and seductive about Mishima. It is to Schrader's credit that he navigates the complexities and contradictions of his subject's psyche with great subtlety, always leaving the audience to make up its own mind, and preserving both the mystery and undeniable beauty at the heart of the man's work – as well as in his life, for Mishima, dedicated to the reconciliation of pen and sword, poetry and violent action, made his life a work of art in a way that was both unique and spellbinding.
As usual this Criterion Collection edition is superb in every way: the design of the box set, Kevin Jackson's illuminating essay, the excellent picture restoration, and well-chosen extras. These include fascinating interviews with designer Eiko Ishioka, DP John Bailey, Philip Glass, Mishima's biographer John Nathan, and most of all, the architect of the whole project, producer Tom Luddy, whose intuitions about the creative team helped make the film a lasting masterpiece.
There is something both repulsive and seductive about Mishima
rating
Share this article