Joanna MacGregor, Kings Place review - soul and storm |

reviews, news & interviews
Joanna MacGregor, Kings Place review - soul and storm
Joanna MacGregor, Kings Place review - soul and storm
The 'Appassionata' meets Nina Simone in an eclectic evening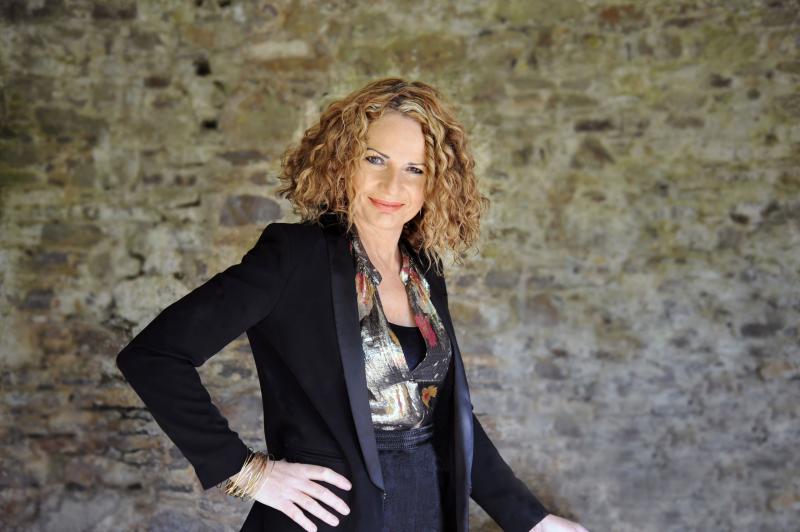 Locomotive force: Joanna MacGregor
How often do two contemporary women composers get to take a stage bow during a solo recital of no more than modest length? Last night at Kings Place, within an eclectic bill of fare dubbed "Soul of a Woman" as part of the venue's Venus Unwrapped season, Joanna MacGregor performed a brace of piano pieces by members of the audience: the Jamaican composer Eleanor Alberga and, as her unscheduled encore, Freya Waley-Cohen's "Southern Leaves".
In the latter, the prolific and versatile Waley-Cohen channels the spirit and the struggle of Nina Simone with a lyricism striated by sorrow. And, in the brooding, propulsive vitality of MacGregor's playing, the firebrand North Carolinan singer, pianist and activist did come to haunt the entire evening. Even Beethoven in his stormiest aspects, who topped and tailed the programme, seemed to take on a touch of Southern soul.
MacGregor, Head of Piano at the RAM and director of the Dartington summer school, has told me in an interview of her admiration for the peerless Swiss pianist Edwin Fischer. Indeed, Fischer's captivating blend of lucidity, spontaneity and sheer infectious drive generates an excitement – a sense of discovering the music for the first time rather than twisting it into one more over-thought reinterpretation – that MacGregor at her strongest shares. Beethoven's "32 variations on an original theme" – an orphaned work, denied an opus number – packs a head-spinning variety of inventions into its 10 or so accelerated minutes. Forceful and emphatic, MacGregor managed the volcanic eruptions in the bass and the staccato outbursts high above with a riveting energy. The variations run rings around a basic chaconne: the form that, over a range of modern mutations, recurred throughout MacGregor's menu. A handful of Beethoven's supercharged fragments do call for legato sweetness (not, perhaps, her strongest suit last night), but soon enough the thunderclaps and cloudbursts that she commanded so effectively return.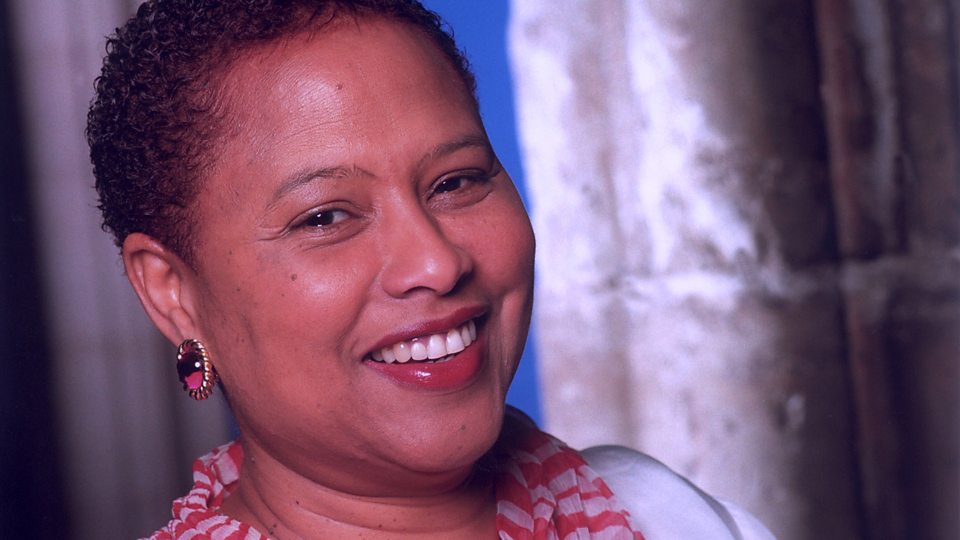 Eleanor Alberga (pictured above) has often worked with dance troupes. That grounding in the ever-shifting drama of rhythm and movement never feels far away in It's Time – inspired by a poem by Pushkin. Repeated bass figures conjure an immersive, enveloping mood of anticipation, even threat. If the hypnotic and drone-like rumbles and snarls low down hint at some variety of minimalism, ethereal, bell-like harmonies above sometimes conjure the soundscapes of Debussy or even Messiaen. MacGregor gave a thoroughly convincing account of a piece that balanced those thumping, earthbound repetitions in the left hand against more unworldly excursions in the upper registers.
Then came two of MacGregor's own transcriptions of Nina Simone numbers – as she recalled, when aged 18, she first saw her heroine play live at Ronnie Scott's club. What Simone could achieve as a pianist is quite extraordinary, as she filters the blues or Broadway standards through the harmonic language of Bach or Liszt. She stands utterly beyond the crass commercial terminology of "fusion" or "crossover": a wholly organic, wholly authentic and, you would imagine, wholly inimitable form of expression. Rather than mimic Simone's pianism, MacGregor did on this occasion reinvent these pieces – first "Little Girl Blue", then "Good Bait" – to mesmeric effect. To my ears, the high drama of her playing missed the gossamer side to Simone's touch while respecting its more granitic aspects. She caught the fire, but not, perhaps, the air. Still, the Baroque boogie-woogie of "Good Bait" galloped to a show-stopping climax.
Rhythm – jazzy, folksy but also artful in a modernistic vein – propelled MacGregor through Ginastera's three Danzas Argentinas, from the nervy whirlwind of the opening number through a bittersweet waltz and on to a blazing, frenetic finale named for a " gaucho matrero" ("outlaw cowboy"). After all this urgent, dotted-rhythm swagger and brash sforzando gestures, you might have expected the Chaconne by Sofia Gubaidulina – doyenne of Russian composers, known for her mystical and contemplative atmospheres – to chill us down into a calmer, stiller space. Hardly. This early work (from 1962) complicates its neo-Baroque mode with with startling staccato flourishes and jolting syncopations. Beneath, meanwhile, we hear what can sound like a distinctly jazz-inflected walking bass. Shostakovich, who encouraged Gubaidulina when Soviet musical hacks anathematised her for "formalism", may underlie some of these sounds. MacGregor also let us hear an original voice finding its own pitch and strength beyond the scope of her models and mentors.
To close, perhaps inevitably after an evening of such headlong, motoric zest, she played the "Appassionata" with a controlled savagery. MacGregor can inject a real sense of thrill and even risk into the most familiar of Beethoven's musical paroxysms. The pulse feels formidably strong; the pace unrelenting. Too loud, too fast? For more introspective Beethoven interpreters, no doubt. At times, her reading felt more brassy than genuinely soulful. I missed as well a firmly marked contrast between the explosive outer movements and the tender hush (in other readings) of the andante con moto. Here, that blissful interlude between two tempests shared the dynamic weight and (almost) the locomotive force of its twin flanks. It made for a unified, and rhythmically compelling, performance, but arguably one that sacrificed light and shade for sheer impact. No matter: MacGregor powered through the final presto – surely, the delirious grandaddy of all boogie-woogies – with a hair-raising, muscular ferocity. After that, we probably needed Waley-Cohen's finely-wrought Nina Simone tribute to soothe our fevered brows.
MacGregor can inject a real sense of thrill and even risk into the most familiar of musical paroxysms
rating
Explore topics
Share this article