Simon Halsey on Tippett's 'A Child of Our Time': 'the biggest lesson was how to feel what he had written' |

reviews, news & interviews
Simon Halsey on Tippett's 'A Child of Our Time': 'the biggest lesson was how to feel what he had written'
Simon Halsey on Tippett's 'A Child of Our Time': 'the biggest lesson was how to feel what he had written'
The CBSO Chorus's director on preparing a masterpiece, and working with the composer
Thursday, 26 September 2019
The CBSO Chorus's long-serving doyen Simon Halsey
I was greatly privileged to know Sir Michael Tippett and to chorus-master his recording of A Child of Our Time. In my childhood, the two giants of English composition were "Tippett and Britten" - in that order. Since their deaths, Britten has flourished internationally and Tippett has slipped back a bit in the public consciousness. I hope the new Tippett biography by Oliver Soden will help rectify this.
As a teenager, I loved Tippett's early works. My favourite LP was a Marriner/ASMF Argo disc of his string music. And I was knocked sideways by my first encounter with the opera King Priam, written for the same 1962 Coventry Cathedral festival as Britten's War Requiem.
I visited Tippett at his Wiltshire home to prepare our recording of what I regard as his masterpiece - A Child of Our Time. He was old and his eyesight was poor. I loved feeling that I was at the fount of knowledge of this piece and was deeply sensitive to the historic nature of my job. My principal memory of the day is of his fondness for potato crisps. The house was littered with half- finished packs, lost when he put them down to answer the phone.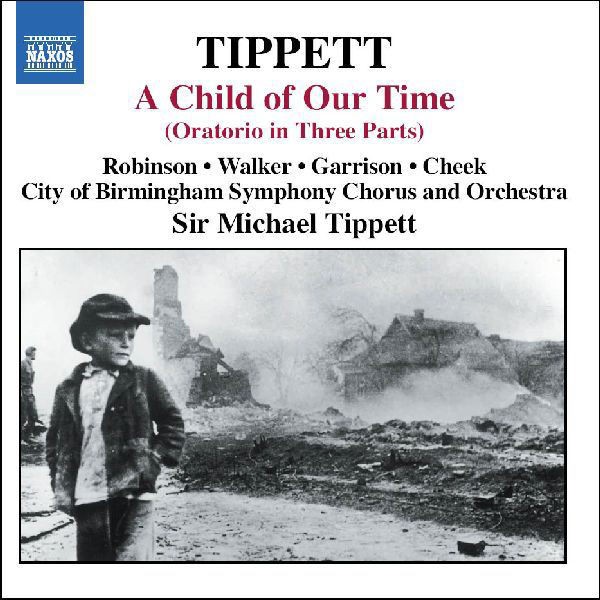 The recording was immaculately prepared. Sir Simon Rattle was the CBSO's Music Director and we had given many performances with him in the run-up to Tippett's arrival. Choir and Orchestra knew it inside out and were therefore able to respond fairly easily to the composer's demands which were often very markedly at odds with the markings in the score. The biggest lesson was how we had to feel what he had written.
I've been lucky enough to conduct and chorus-master A Child of Our Time fairly often and all over the world. The message is universal and there's never a day, alas, when "the world turns on its dark side" isn't relevant. The most memorable experience was in (London)Derry on the day the Good Friday agreement was signed, with choirs from both communities.
Big oratorios are a major part of Birmingham's life. For nearly 150 years, until 1912, the Birmingham Triennial Festival commissioned and premiered many of the period's most important works: Mendelssohn's Elijah, Elgar's The Dream of Gerontius and countless works by Dvořák, Saint-Saëns, Gounod, Parry... Birmingham was at the heart of European culture with great German, Italian and French artists at every festival.
And after a while a regular orchestra was needed - the City of Birmingham Symphony Orchestra, founded 100 years ago next year, has its roots in this oratorio tradition and it has continued to this day with recent and future new works by John Joubert, Mark Anthony Turnage, Roxanna Panufnik, Robin Holloway, Brett Dean, Jonathan Dove, Judith Weir and Jonathan Harvey among very many others.
With the recent emergence of outstanding choral programmes at both the University of Birmingham and the Royal Birmingham Conservatoire to add to the fantastic adult and children's choirs in the city and its Gospel music pre-eminence, the City's choral future looks well assured and the extraordinary Birmingham Opera Company recently gave a memorable production of Tippett's The Ice Break which served to remind us that we underestimate Tippett's music at our peril.
My principal memory of the day is of Tippett's fondness for potato crisps
Explore topics
Share this article