Classical CDs Weekly: Brahms, Bright, Dvořák, Gipps, Rota |

reviews, news & interviews
Classical CDs Weekly: Brahms, Bright, Dvořák, Gipps, Rota
Classical CDs Weekly: Brahms, Bright, Dvořák, Gipps, Rota
Romantic symphonies, iconic film music and neglected British piano concertos
Saturday, 05 October 2019
Nino Rota at work
Brahms: Symphony No 3, Dvořák: Symphony No 8 Bamberger Symphoniker/Jakub Hruša (Tudor)
Brahms 3 and Dvořák 8 make for an interesting pairing: Brahms at his most autumnal and introspective coupled with Dvořák in ebullient mood. There's a useful interview with Jakub Hruša in this release's booklet where he describes the differences between the two symphonies and the challenges of performing them in the same concert. Hruša is a serious, thoughtful conductor and it's no surprise that the Brahms suits him so well. He gets the first movement's opening just right, and how good to hear the low strings' syncopated accompaniment so clearly. The Bamberg principal clarinet is peerless in the second subject. Listen out for the shadowy passage just before the recapitulation, one of the most unexpectedly dissonant passages in Brahms's output. And that third movement! It's a melody to die for, and wonderfully handled here. We don't hear Brahms 3 in concert as often as we should, the quiet coda presumably to blame. Hruša's introspective take on the closing bars is affecting– a lovely performance.
The Dvořák, wonderfully played by an orchestra founded by Czech emigrés, takes a while to warm up. This sublime, extrovert work needs a conductor willing to let rip, and I initially worried that everything was a little too beautiful, too controlled. The second and third movements are outstanding, however, and Hruša's finale soon catches fire. I love the sound made by the Bamberg trumpets, so important in this symphony. My first choice remains Manfred Honeck's brilliant Pittsburgh account, but this set is well worth hearing, especially for the Brahms. Sumptuous sonics, as is usually the case with this label.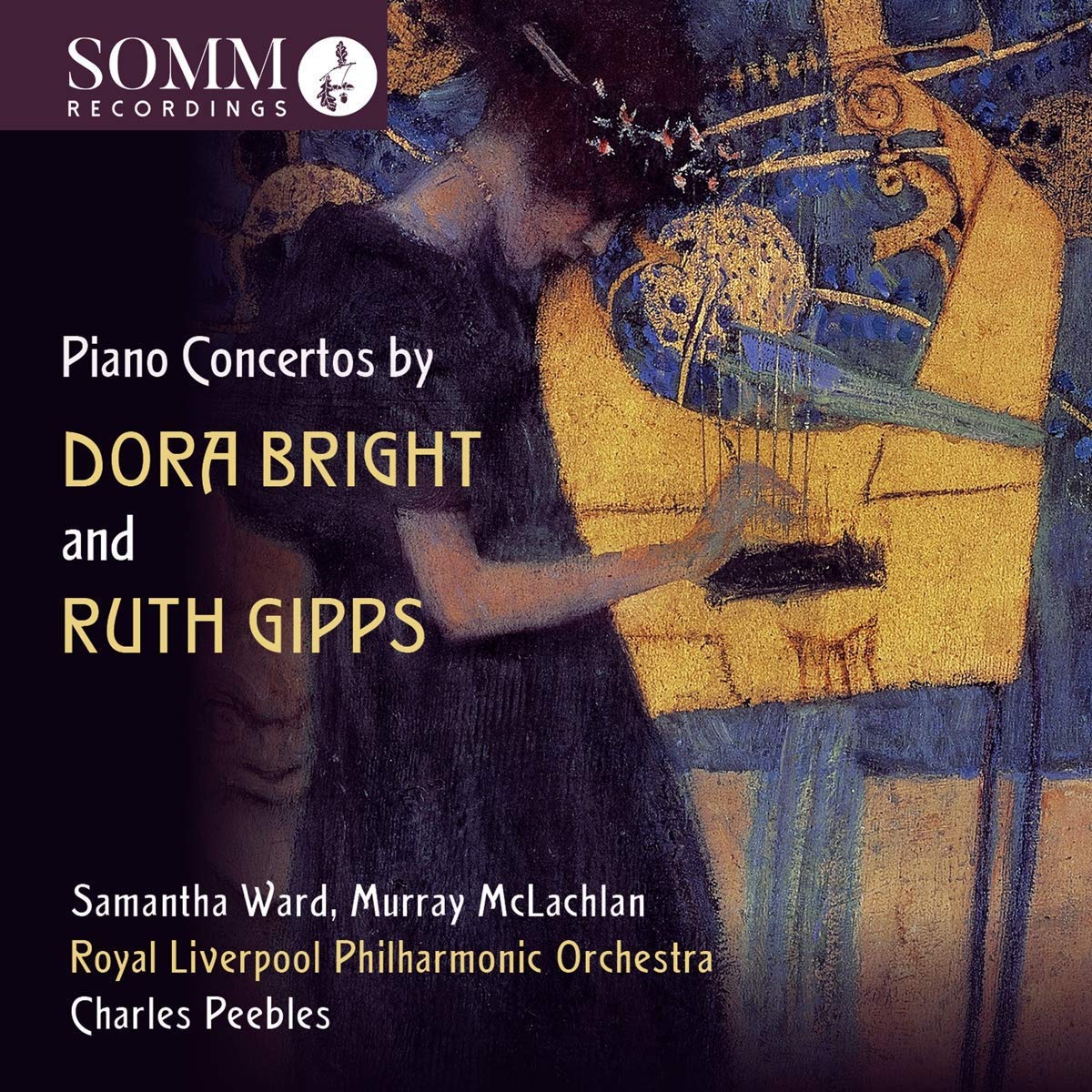 Dora Bright, Ruth Gipps: Piano Concertos Samantha Ward, Murray McLachan (pianos), Royal Liverpool Philharmonic Orchestra/Charles Peebles (Somm)
The young Dora Bright impressed an elderly Liszt in the 1880s when the Sheffield-born prodigy played for him during his last London visit. Her rise as a pianist and composer was meteoric, though marriage in 1892 slowed down her musical career. Widowed just eight years later, she continued to compose intermittently and lived until 1951. Much of Bright's music is lost, the A minor Piano Concerto one of the surviving scores. As performed here by Samantha Ward, it's an entertaining piece. Bright's first movement is hampered by a slightly stodgy first subject, though what she does with her material is striking. The brief intermezzo is winning, and the finale recalls Grieg's concerto, with a punchy minor key flourish at the close. Bright's Variations for Piano and Orchestra is a step forward, its catchy main theme subjected to seven witty variations and a magical soft pay-off. A great little piece, worthy of exhumation.
Ruth Gipps's output was recently celebrated on a Chandos disc. Like Bright, she was an accomplished pianist, though a hand injury prevented her pursuing a playing career. Gipps's 1947 Piano Concerto is terrific, a big-boned romp work which oozes confidence. There's a lot going on in its long first movement, though Gipps balances its disparate elements with consummate skill and the music never sprawls. There's a dearth of crowd-pleasing British piano concertos, but this one is as catchy as John Ireland's and a real discovery. The finale marries motor rhythms with a very English-sounding romanticism, so well that I'm willing to forgive Gipps for overdoing the cymbal crashes. Murray McLachan has fun with a demanding solo part, and Charles Peebles's Royal Liverpool Philharmonic offer colourful support. This well-filled disc closes with Ambarvalia, a delectable short orchestral work composed in 1988. Detailed notes and attractive cover art – an outstanding collection.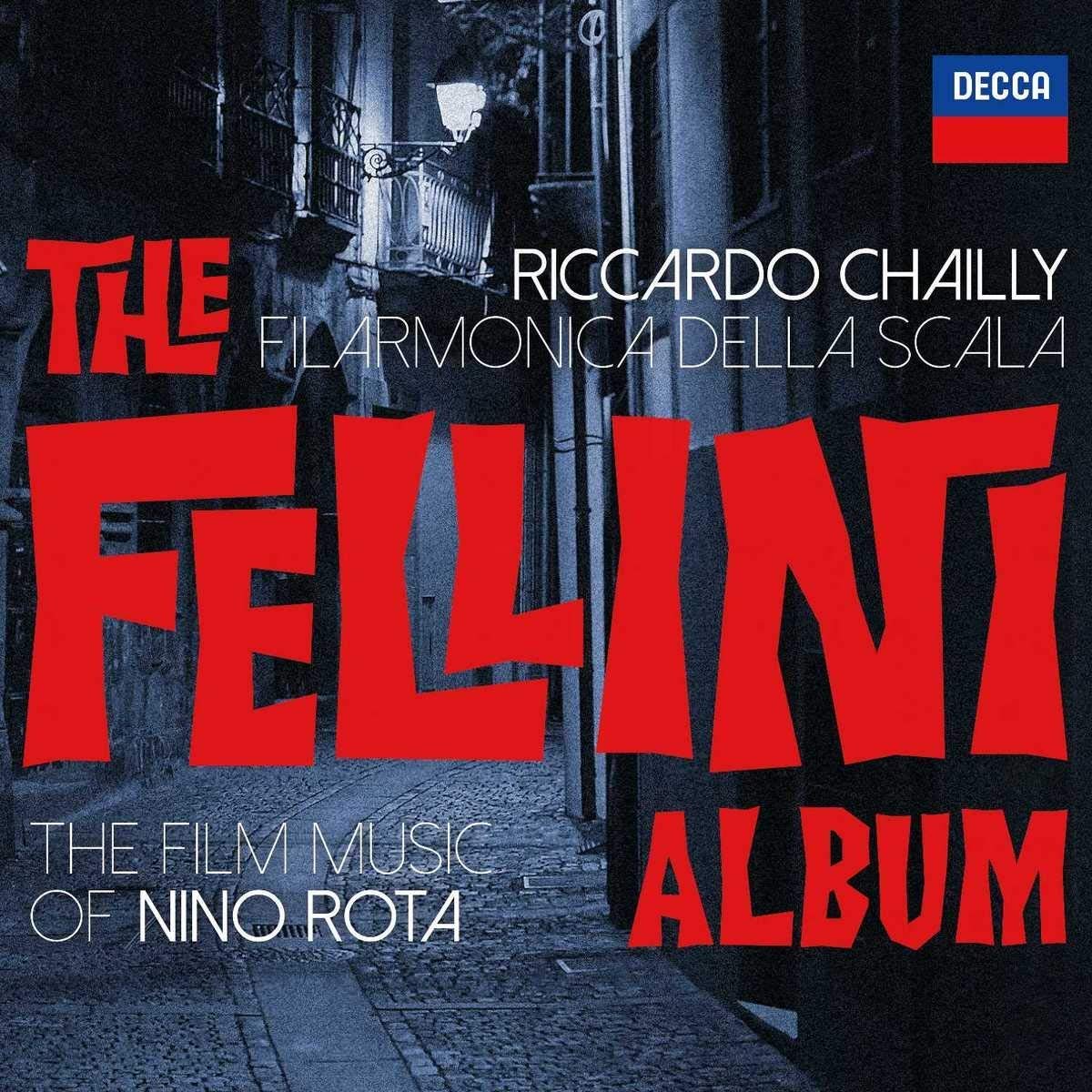 The Fellini Album – The Film Music of Nino Rota Filarmonica della Scala/Riccardo Chailly (Decca)
Bernard Herrmann will forever be associated with Hitchcock, despite the director using just seven of his scores. Nino Rota's collaboration with Federico Fellini was longer lasting and less fraught. Like Herrmann, Rota was a brilliantly accomplished musician in his own right, and one incapable of writing an unmemorable tune. It's smart of Riccardo Chailly to open his sumptuous new Rota anthology with the main theme from Amarcord. The melody is already an earworm, but how well Rota scores it, judicious slices of vibraphone, accordion and muted brass creating something close to perfection. The richly scored retread heard at the end of the album is fun in its own way, but can't compete. Other movements in the Amarcord suite evoke Weill and Shostakovich in lighter mood, though the language is very much Rota's own. A selection from 8 ½ includes a melting cemetery-set nocturne, solo flute heard over tremolando strings: 90 seconds of exquisite stasis, and followed by a cheeky nod to Khachaturian. La Dolce Vita's uncompromising title sequence sounds impressive here, and there's a Petrushka reference a little later. The playing is spectacular, the La Scala Philharmonic's principal trumpet deserving a shout out. Selections from Casanova and The Clowns are equally enjoyable. Has anyone ever written better circus music? One of my CDs of the year.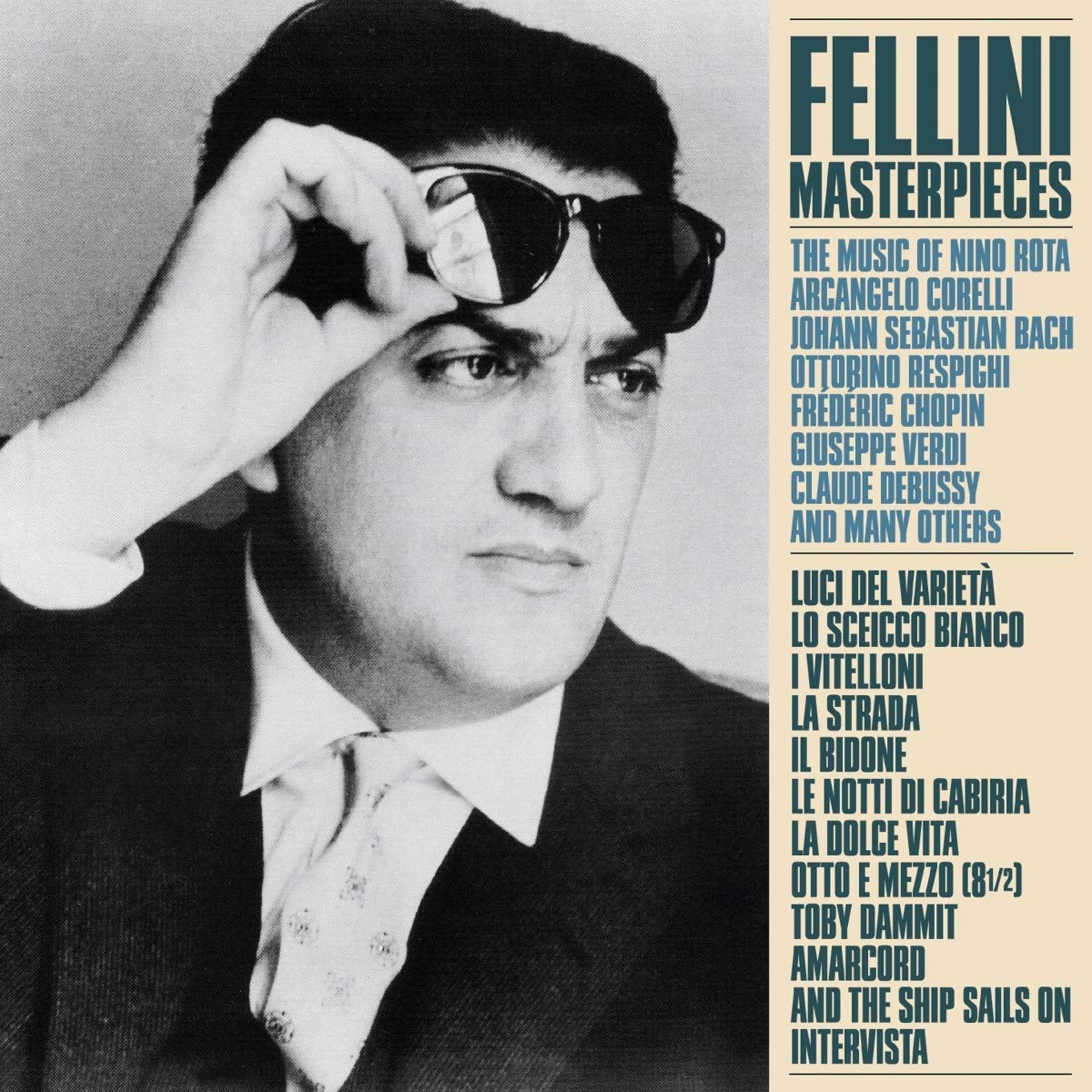 Then dive into él Records' three-disc Fellini Masterpieces box set. Tracks here are presumably taken from the original soundtracks, handsomely restored, along with classical pieces heard in various films. An extended suite from La Strada is superb, despite the dim mono sound and there's a generous selection of rarities. Try the little mambo from Le Notti di Cabira. And good to have the individual films described through the words of contemporary critics. An essential supplement to the Chailly disc, and very reasonably priced.
Has anyone ever written better circus music?
Explore topics
Share this article