Hisham Matar: A Month in Siena review – memories, framed |

reviews, news & interviews
Hisham Matar: A Month in Siena review – memories, framed
Hisham Matar: A Month in Siena review – memories, framed
A brief, luminous memoir allows space and time for reflection and the acceptance of loss
In the picture with Hisham Matar
A Month in Siena is a sweet, short mediation on art, grief, and life. Ostensibly describing the time and space of its title, Matar touches on vanishings and lacunae in his past. Early on, he links the disappearance of his father in Cairo in 1990 to his interest in art: "He was imprisoned and gradually, like salt dissolving in water, was made to vanish.
It was shortly after this that, for reasons that still remain unclear to me now, I began to visit the National Gallery in London." Art and Siena itself gave himself space in which to exist beyond his own troubles.
Matar describes how the paintings of the Sienese School, which extended from the 13th to the 15th century, "offer you a sort of rare freedom that only comes from limits". Siena itself is only an extension of this, a contained, ancient, city of seventeen different contrade (zones) which every year compete against each other in the Palio horse race. In a city which for Matar is fixed to a certain time in his life, its containment is key: "this city that starts and ends so decisively". The redrawing of borders, the confinement of a painting, the rootlessness of exile and the walls of the city – all allow Matar to acknowledge that "infinity is a claustrophobic prospect", and that Siena allows one "to cordon off an area in which to interpret ourselves". However, the membrane of the city is permeable. He meets, and is hosted by, a family from Jordan who, though they have a father – a crabbed old man whose eyes wander, "as though hoping that something there, in mid-distance, might come to his rescue," – mirror his own family.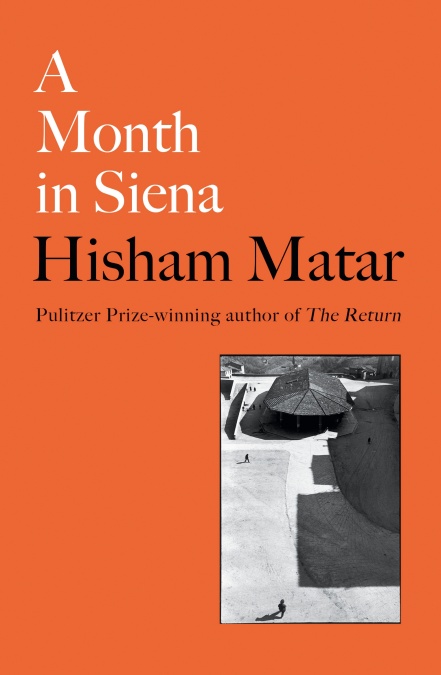 Dreams bookend Matar's stay in Siena; both play on containment and infinity. The first has him drifting away from the city, dissolving into an endless horizon, "wasting away, leaking into the water". The second comes after he leaves Siena to visit a friend, and then returns. He dreams of a family eating frugally in a room with no windows, a dream that has returned to him randomly ever since, "provoked by events or details that I have failed to distinguish". The book is threaded with delicate strands of belonging, exile, restraint, grief and absence, allowing the reader to pick out whatever she chooses. In this way it becomes like the paintings it describes, which interleave the book in bright colours. But this is never overwhelming. They are included alongside Matar's descriptions, but, again, this is lightly done, for the text links between different sections and ideas within the book. His descriptions of meetings, of events, are painterly: the chiaroscuro of torchlight on passengers waiting by a broken-down bus; encountering schoolchildren against a backdrop of cypress and olive trees, and a sky glowing "as if licked with a porcelain glaze".
Death underpins much of the narrative and Matar uses Duccio's Maestà altarpiece to link his own wanderings in the city to the 1348 plague that almost spelt the end of the world for its inhabitants. He spends time in a cemetery where the physicality of the graves is tragically compared to his father's incorporeality. In this sense the book is a natural successor to Matar's acclaimed memoir The Return, which described his fruitless search in Libya. His father's body was never found, his fate remains unknown. Writing, and Siena, allow Matar separation, but also a canvas upon which he can project and explore his future. On a cemetery bench he reflects: "I knew then that I had come to Siena not only to look at paintings. I had also come to grieve alone, to consider the new terrain and to work out how I might continue from here."
A Month in Siena is a brilliant miniature, a fugue but also a release. Its intellectual and emotional depth is never forced, never exclusive. Concerning grief as much as art, it is a considered attempt to explain both, while allowing that nothing can be contained fully within a single book, painting, city, or life.