Julian Barnes: The Man in the Red Coat review – all that glitters… |

reviews, news & interviews
Julian Barnes: The Man in the Red Coat review – all that glitters…
Julian Barnes: The Man in the Red Coat review – all that glitters…
Barnes reveals the dark undercurrents of high society in Paris and London during the Belle Époque with typical élan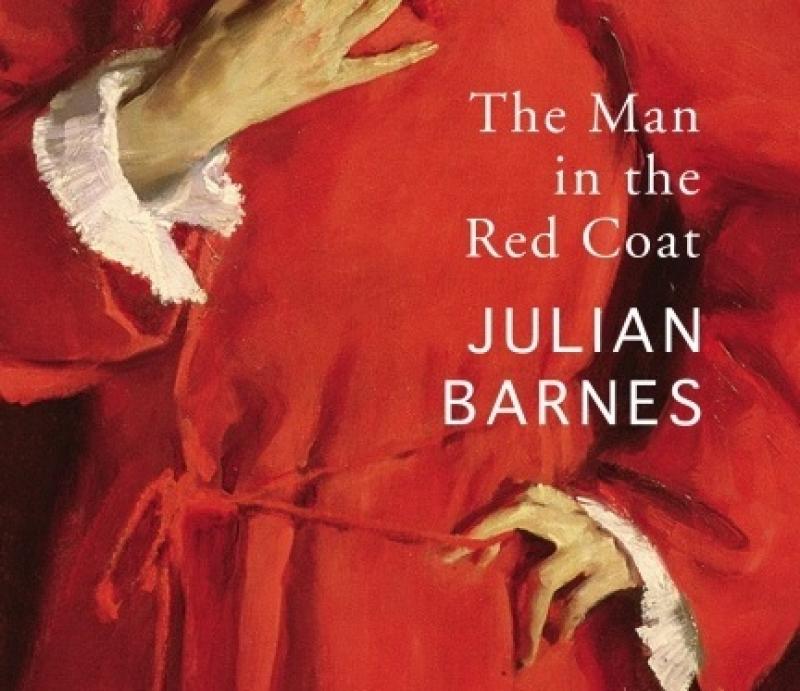 Excess and upset
"Chauvinism is the worst form of ignorance" is the maxim of Dr Pozzi, the hero of Julian Barnes's latest book, The Man in the Red Coat.
This historical biography follows the life of a renowned gynaecologist during the Parisian
Belle Époque
, the "locus classicus of peace and pleasure, with more than a flush of decadence". Once described by the Princess of Monaco as "disgustingly handsome", Pozzi is a fascinating subject for Barnes's obsessive attention; an exceptional doctor and rational thinker, embedded in the most fashionable Parisian social circles. From 1885 to 1916, we travel through
Paris
at its most glamorous and artistic, but which, as currents of blood and nativism rage beneath its glittering surface, is also "violent, narcissistic and neurotic". Barnes is an urbane and cultured guide, weaving his commentary on art, literature, and philosophy into a fluid narrative whilst exposing the seams of a society preoccupied with reputation to a deadly degree.
Why Pozzi? Barnes's fascination for French literary and theatrical figures is clear in his earlier books, Flaubert's Parrot and Levels of Life. However, Pozzi – a gynaecologist and lothario who catapulted from provincial, bourgeois beginnings to the upper echelons of Parisian society – is a less obvious subject. Barnes first encountered this "handsome, slender" figure in the National Portrait Gallery in 2015, when John Singer Sargent's portrait Dr Pozzi at Home, 1881, was on loan from California's Hammer Museum. Barnes assumes the mantle of the artist intoxicated with his subject, deploying his inimitable prose to portray Pozzi the paradox: man of science and "adroit social tactician," earning international acclaim for revolutionising gynaecological medicine, while holding vain and hysterical Parisian society in his thrall.
The narrative opens with an unlikely trio on a visit to London, as Count Robert Montesquieu, Prince Edmund de Polignac and Dr Samuel Pozzi are received by Henry James on the recommendation of John Singer Sargent, "for a few days of intellectual and decorative shopping". We soon learn of Dr Pozzi's "precocious affair" with actress and rising star Sarah Bernhardt, and examine the psyche of the extravagant, snobbish Count Montesquieu, who displays in a cabinet of curiosities the bullet that killed the poet Pushkin. Weaving the landmark moments in Dr Pozzi's life with the artistic and political events of the period, Barnes glides through the Dreyfus affair, the 1886 French expedition to Fashoda, the publication of Huysmans À rebours (Against Nature) and the infamous Old Bailey trial of Oscar Wilde. Barnes is sceptical of the titillating gossip that surrounds Pozzi's personal life, stressing repeatedly that in an age where rumour and speculation were social currency, "we cannot know". Pozzi's dramatic death, at the hands of a former patient who sought surgical assistance with a disfigured scrotum, gives a sense of the violence of an era plagued with duels. When pistols were used to settle personal scores and patients not infrequently sought murderous revenge for their doctors' professional mistakes, a glittering reputation could be deadly.
The Man in the Red Coat is the story of an era so dizzying and fantastical it seems like fiction, even in Barnes' impeccably researched retelling. Perhaps this why the author has turned his hand to biography – how to fictionalise a man as extraordinary as Count Montesquieu, who was so often the source of literary inspiration for his peers that he was "dogged" by fictional shadows of himself, turning eventually to autobiography to reclaim his identity? Yet Barnes's protagonist is unequivocally Pozzi, the "L'Amour Médecin" (or "Dr Love"). In contemporary times of fake news and polarised politics, Barnes proposes the "international, progressive and inquisitive" doctor as a "kind of hero." Condemning "Britain's deluded, masochistic departure from the European Union", this book is a challenge to contemporary Euroscepticism and a celebration of the history of ideas shared between Britain and France. Barnes "declines to be pessimistic" about the future, but when our only hero is killed senselessly for his kindness and expertise, what hope do we have?
The story of an era so dizzying and fantastical it seems like fiction
rating
Explore topics
Share this article