CD: Lady Antebellum - Ocean |

reviews, news & interviews
CD: Lady Antebellum - Ocean
CD: Lady Antebellum - Ocean
Antiseptic confessions from true country stars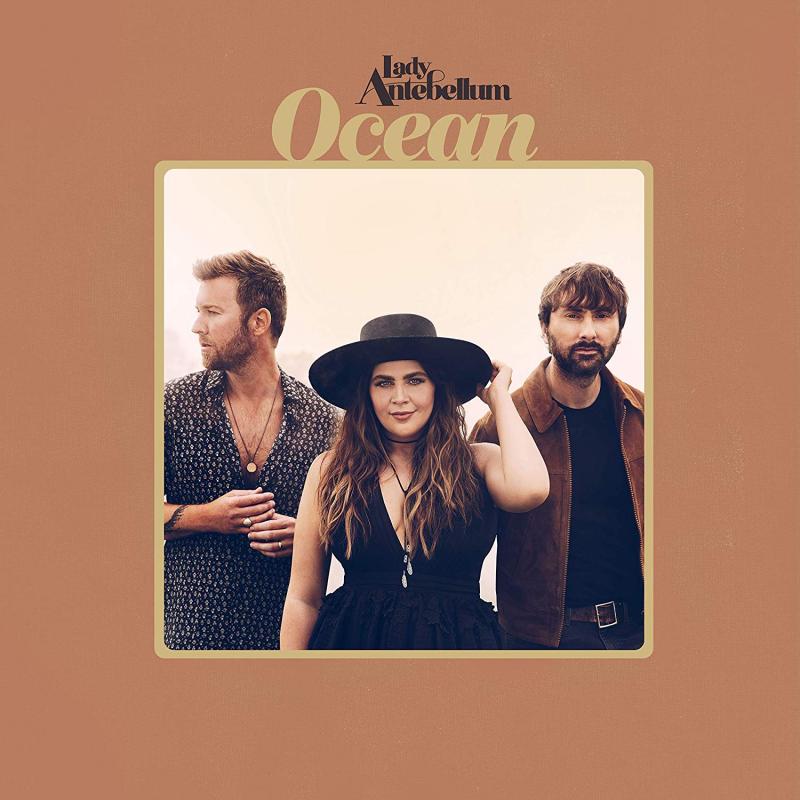 Lady Antebellum have stayed in the mainstream country world Taylor Swift forded to full pop stardom.
Beginning alongside her on Nashville's aptly named Big Machine label, they've kept the genre's knack for narrative, emotion and residual hints of authenticity alongside imposing chart power. As slide guitar, fiddle and harmonica symbolically curl around big, slick choruses, they aren't so far from the "big hat" music which made Garth Brooks oddly parallel gangsta-rap as the sound of America at the dawn of the Nineties. Lady Antebellum offer more 21st century, feminised sensitivity, alluding to emotional currents in their lives leading up to this eighth album, but preserving a decorative sheen to lyrics which never really prick beneath the skin.
Co-lead singer Charles Kelley takes the male role of redeemable wild thing, abandoned "like a broken whiskey bottle in an alley" in "Crazy Love", and revelling in the accurate depiction of Nashville's mildly debauched, band-groping tourist honkytonks in "You Can Do You". The song's references to "the land of the free", where Americans find common cause in Nashville because "we could all use a drink", like Kelley's offhand name-drop of wanting "more Jesus, a little more prayer" in "Be Patient With My Love", sound like bored demographic ticks, not substantive ideals. The band's name, referencing the pre-Civil War South as sanitised in today's tourist trail plantation mansions, also conforms to an endemic, slavery-excising perception among their heartland audience, though they might choose a different one now.
Hilary Scott is more empathetic than Kelley, focusing on the pain of leaving new children to go away (on a massive international tour or otherwise) on "What I'm Leaving For", and controversially choosing love over anger on "Let It Be Love". "Mansion" meanwhile confirms that money and "Hollywood" things can't match emotional richness, lest anyone think success has separated Lady Antebellum from their roots. Scott's semi-confessions reach their apex in the closing, precision-tooled piano ballad "Ocean", where she's "not afraid to drown". It completes an album of sometimes florid, carefully relatable emotion which agilely avoids offence. As has mostly been the case for fifty years, this, and not the parched, bruised intimacy beloved of Americana cultists, remains real country music.