CD: Taylor Swift - Lover |

reviews, news & interviews
CD: Taylor Swift - Lover
CD: Taylor Swift - Lover
18 earnestly epic tracks from America's loved-up sweetheart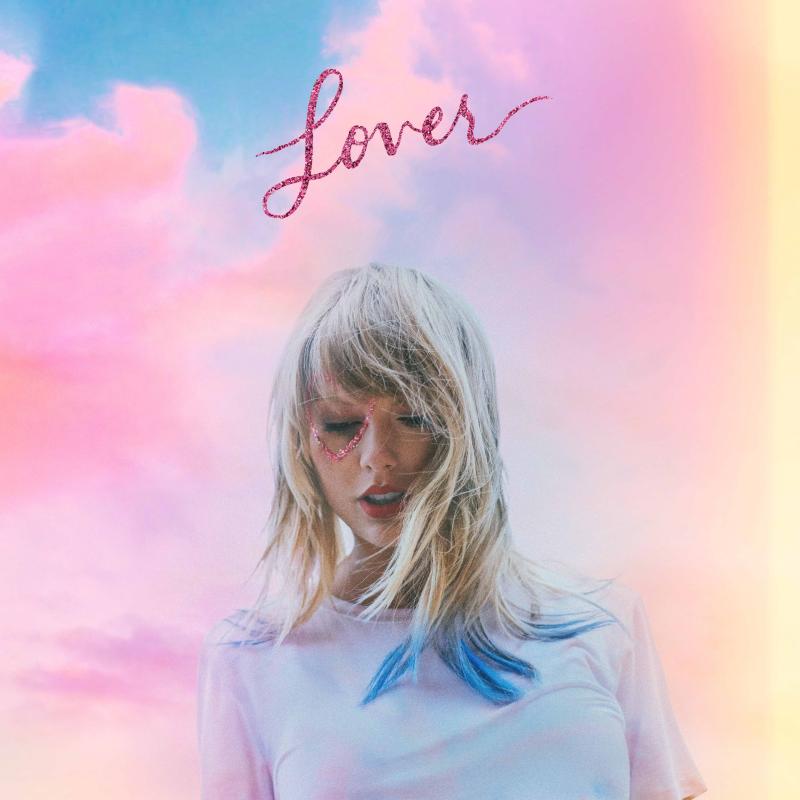 Overdramatic and true: Taylor Swift's Lover
If there's a central motif to the sprawling, 18-track opus that is Taylor Swift's seventh release - and it's an album that references both Drake and Springsteen, so it's hard to pin down - it first emerges in track three, the title track.
Stripped of pop theatrics, "Lover" trades in what Swift does best: hyper-specific details made universal enough for every first dance, delivered with enough earnestness to rehabilitate a word pulled straight from the headlines of a tabloid magazine. And then, the bridge, delivered with the cadence of a wedding toast: "swear to be overdramatic and true".
While 2017's reputation was far more than an album-length Kanye West diss track (even if 2019 Taylor can't resist one final nod to her media-appointed foes, in the form of lightweight album opener "I Forgot That You Existed"), there wasn't much about its moody electronics and oblique lyrics that was this earnest. Lover-era Taylor Swift is in, as she once wrote, the kind of love that "shines golden like starlight", and she doesn't care who knows it: actor beau Joe Alwyn is her "magnetic force of a man"; someone she'd "marry … with paper rings". It's almost charming enough for you to forgive the super-cheesy "London Boy", even if the "fancy-you" Britishisms and Idris Elba interview sample and name-checking half of London makes you cringe.
Lover is, as Swift reminded fans the morning of its release, the first album of which Swift has owned all the master recordings as per her new record deal, and the gargantuan track listing and cross-genre experimentation scream of newfound creative freedom. There's the huge, sweeping, St Vincent-produced pop masterclass that is "Cruel Summer"; the late night jazz bar love-as-religous-metaphor "False God", which sounds like nothing else Swift has ever done; late album oddity "It's Nice To Have a Friend" featuring steel drums, horns and a choir sample; and the minimalist electropop of "The Archer". If the results don't always make for a particularly coherent whole - the transition between "London Boy" and "Soon You'll Get Better", a gut-wrenching acoustic ballad featuring the Dixie Chicks about Swift's mum's cancer diagnosis, is particularly jarring - that's what streaming playlists are for.
Lyrically, Swift is on fantastic form: "The Man" is a glorious thought experiment in which she gender-flips her "long list of ex lovers", financial successes and sexual assault court case before ultimately concluding "if I was a man, then I'd be THE man". "Miss Americana & the Heartbreak Prince" masks political commentary in a dream-pop fable about a smalltown high school romance complete with cheerleader-style chorus, and "Death By a Thousand Cuts" underlines how, even at her happiest, nobody writes heartbreak songs like Taylor Swift. But the earnestness, the overdramatic truth, underpins it all: "I want to be defined by the things I love, not the things I hate" goes the spoken-word outro of epic closing track "Daylight". It's brighter now.
Below: watch the video for Taylor Swift's "Lover"