Classical CDs and Vinyl Weekly: Beethoven, Holst |

reviews, news & interviews
Classical CDs and Vinyl Weekly: Beethoven, Holst
Classical CDs and Vinyl Weekly: Beethoven, Holst
Symphonies and concertos from this year's birthday boy, and a British orchestral classic gets a spectacular airing
Saturday, 11 January 2020
Living for the moment: conductor Ádám Fischer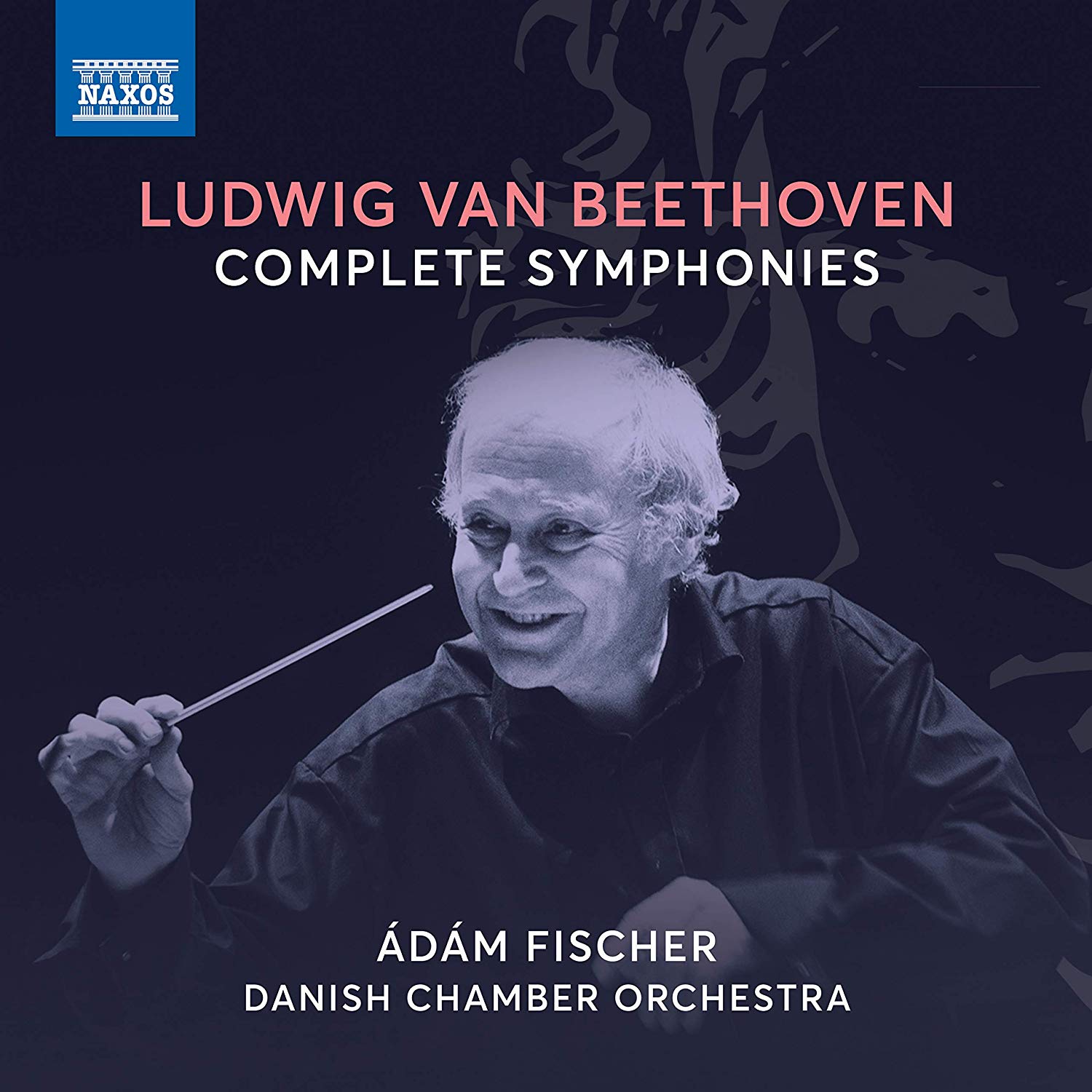 Beethoven: Symphonies 1-9 Danish Chamber Orchestra/Ádám Fischer (Naxos)
"I need to play the notes in such a way that we can recreate the feelings of the listeners which Beethoven would have wanted to invoke in his audience, rather than playing it exactly how we wanted it to sound." Ádám Fischer's pragmatic, humane approach to performing and recording Beethoven's nine symphonies makes this one of the most entertaining modern cycles out there. We should be grateful that this covetable box set exists at all. Six of the symphonies were recorded in 2014 with the DR Chamber Orchestra, before cutbacks to Danish Radio meant that all state funding was withdrawn. The ensemble successfully reinvented itself as the independent Danish Chamber Orchestra, Fischer and his musicians subsequently deciding that they wanted to start recording the symphonies again, his intention to give us "a snapshot of the ideas that I held at the time the recordings were made." These perfomances are witty, volatile and full of energy. Strings play with no vibrato, hard timpani sticks are used, and speeds are predominantly fast. There's some weird stuff going on in Beethoven's shorter, even-numbered symphonies, and Fischer relishes every quirksome detail. Like the weird violin trills which almost disrupt No 2's jaunty second subject, or the violent musical sneeze which opens the same work's finale. The syncopations in No 4's first movement are seriously unsettling, in a good way. Fischer's account of No 8 has to be one of the best out there, culminating in a riotous last movement. Listen to the lower strings rumbling away at 1:12. Wow. And the bizarre sequence of chords before the race to the finish, as if Beethoven hasn't quite worked out how to wind things up. All brilliant, and superbly played.
The dissonant chords at the centre of the Eroica's first movement are nicely punchy, and Fischer's funeral march plumbs the depths. No 5 is edgy and exultant, and there's a vibrant account of No 7, the energy levels consistently high. I'll confess to rarely enjoying any performance of No 9, though Fischer's version is swift, with an excellent choir and soloists, a counter tenor replacing the usual alto. Totally recommendable, then: Naxos's engineering is magnificent and Fischer's comments in the booklet are enlightening.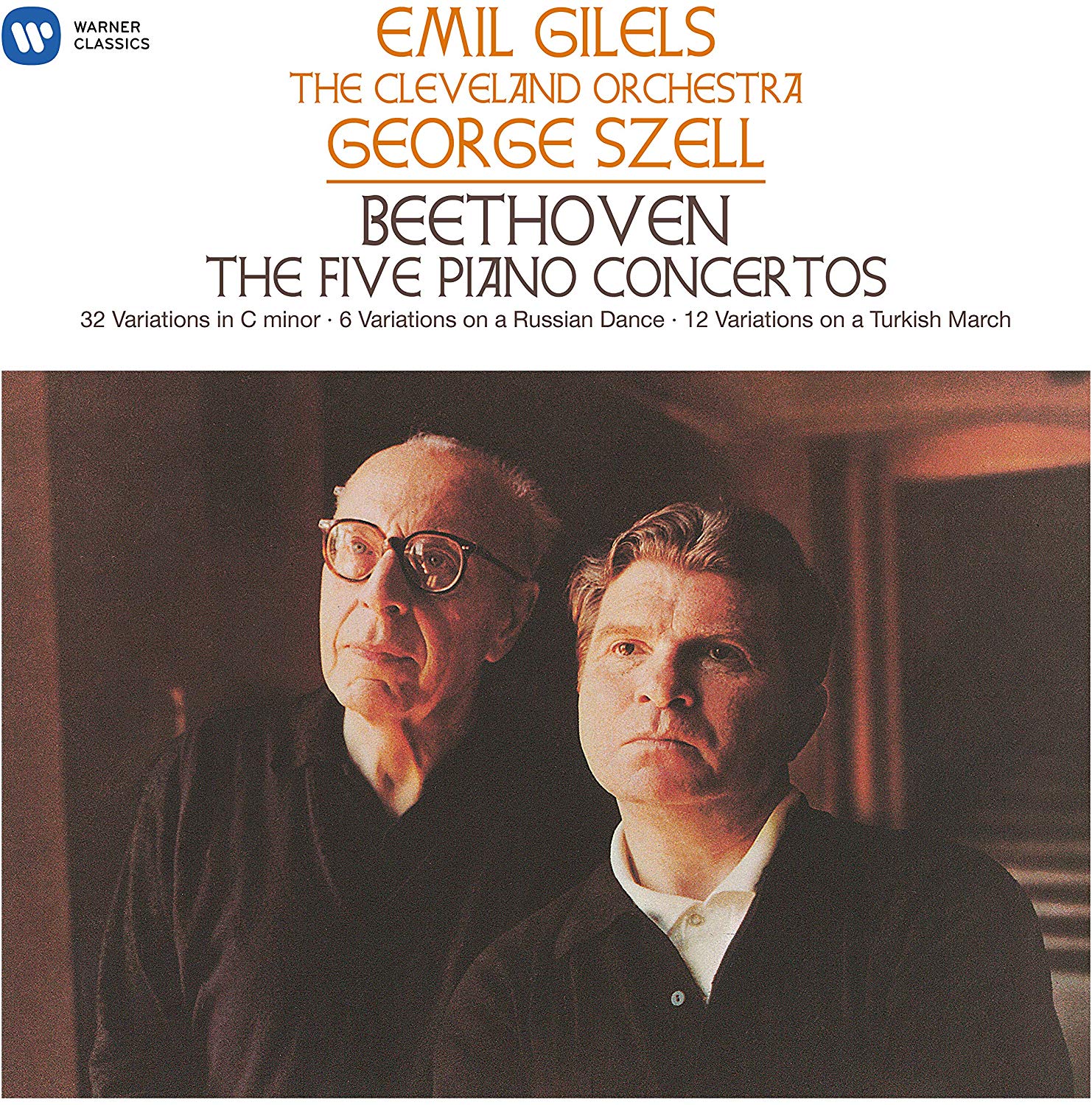 Beethoven: Piano Concertos 1-5 Emil Gilels, Cleveland Orchestra/George Szell (Warner Classics)
From Ádám Fischer to George Szell is a big leap, and not just a chronological one. Szell's zingy 1960s Beethoven symphony cycle is a must-hear, now available for a pittance. CBS (now Sony) engineers next recorded this famous Cold War era box set of the piano concertos with Emil Gilels for EMI, over four days in 1968. Szell's Cleveland Orchestra was then at its peak, an ensemble described by Karajan as "indisputably the best of all American orchestras." The playing is indeed spectacular. How much of a tyrant Szell actually was is up for debate, with plenty of Cleveland Orchestra members on record describing how much they loved working with him. Listening to how Szell works through the opening tutti of Beethoven's Piano Concerto No 2 is disarming: it's all sweetness and light. Gilels slots in very nicely indeed, the pair relaxing beautifully in the slow movement. Concerto No 1 is similarly impressive, capped with a delicious finale. Szell also finds plenty of light in No 3's second subject, and the last movement's shift into C major is wonderfully handled by Gilels. He's impressive throughout, the sheer bigness, the heft of his playing offset by incredible warmth of personality.
I love too these accounts of Concertos 4 and 5. Maybe Szell's tutti swells to something a little too fulsome to match Gilels' opening solo, but you're quickly won over, and Szell is a model accompanist in the last movement. No 5's grandeur suits the pair best of all, a wonderful reminder of the virtues of old-school Beethoven performance. Three sets of solo piano variations complete the set, recorded in Cleveland during the same week. Warner Classics' latest reissue is a vinyl box set. The pressings are immaculate, and the sound has a thrilling punch and bite which would have pleased Szell. Even the booklet is a faithful copy of EMI's original. Yes, the CDs are still available, but this handsome LP set is how these performances really deserve to be heard.
Holst: The Planets, Ballet Music from The Perfect Fool Kansas City Symphony/Michael Stern (Reference Recordings)
I've been avoiding new recordings of Holst's The Planets for a while, but made a happy exception for this one. Michael Stern's Kansas City Symphony version is a blast, so good that one wonders why Reference Recordings have only just released it on hybrid SACD (it was taped in early 2015). An audiophile's delight as well as a musical treat, Stern gets pretty much everything right. You'll hear things in this recording that you'll struggle to discern on starrier versions, the marvel being that nothing feels forced or artificially spotlit. There's a sepulchral brass chorale a few minutes into "Saturn" that's sublime here, wonderfully balanced against Holst's very English walking bass. And what warmth Stern gets from his strings during the few seconds when it's as if we're morphing into an Elgarian trio section. Woodwinds are impeccably blended near the start of "Venus", and there's a melting violin solo from Noah Geller. What's not to love? This "Mars" is as menacing as any on disc, and the big tune in "Jupiter" isn't overblown. "Uranus" has a wicked glint in its eye, the organ glissando nicely present. Lovely vocals in "Neptune", too, courtesy of the Kansas City Symphony Chorus.
The coupling is the ballet music from Holst's opera The Perfect Fool. There's the same mixture of jauntiness and menace, and some of the best orchestral trombone writing in the repertoire. If you're not familiar with this music start here: Stern's players understand Holst's cheeky sense of humour, and the quiet coda is beautifully handled.
There's some weird stuff going on in Beethoven's even-numbered symphonies
Explore topics
Share this article