Dolittle review - a star is bored |

reviews, news & interviews
Dolittle review - a star is bored
Dolittle review - a star is bored
You'd get more sense from the animals than this monkey-typed script
Are you talkin' to me?: Robert Downey Jr. tries to make sense of his career as Dolittle
"I knew I shouldn't have let monkeys read the contract," Dolittle (Robert Downey Jr.) mutters. The star should have read the script of his first post-Marvel vehicle more closely, too, before taking on the role which previously sank Rex Harrison's career.
The animal-fluent doc is living in secluded mourning amidst a wise-cracking menagerie when he's ordered to save Queen Victoria from a rare disease, via a protracted voyage to Antonio Banderas's Arabian Nights kingdom (Banderas is pictured below). Jim Broadbent's courtier is having the young queen poisoned for reasons which will somehow lead to him ascending the throne. Such nonsensical plotting typifies a film cut adrift from consistency, and too impatient or plain ignorant to bother building a world where Dolittle can talk to the animals.
Unsure which English century he's operating in, director Stephen Gaghan (previously responsible for Syriana, incredibly) knocks up a more impressive Buck House for the Doc to run riot through, gorilla and giraffe in tow, and conjures a fairy tale West Country, where animal-loving poacher's son Tommy (Harry Collett) stumbles on Dolittle's walled home and joins his crew.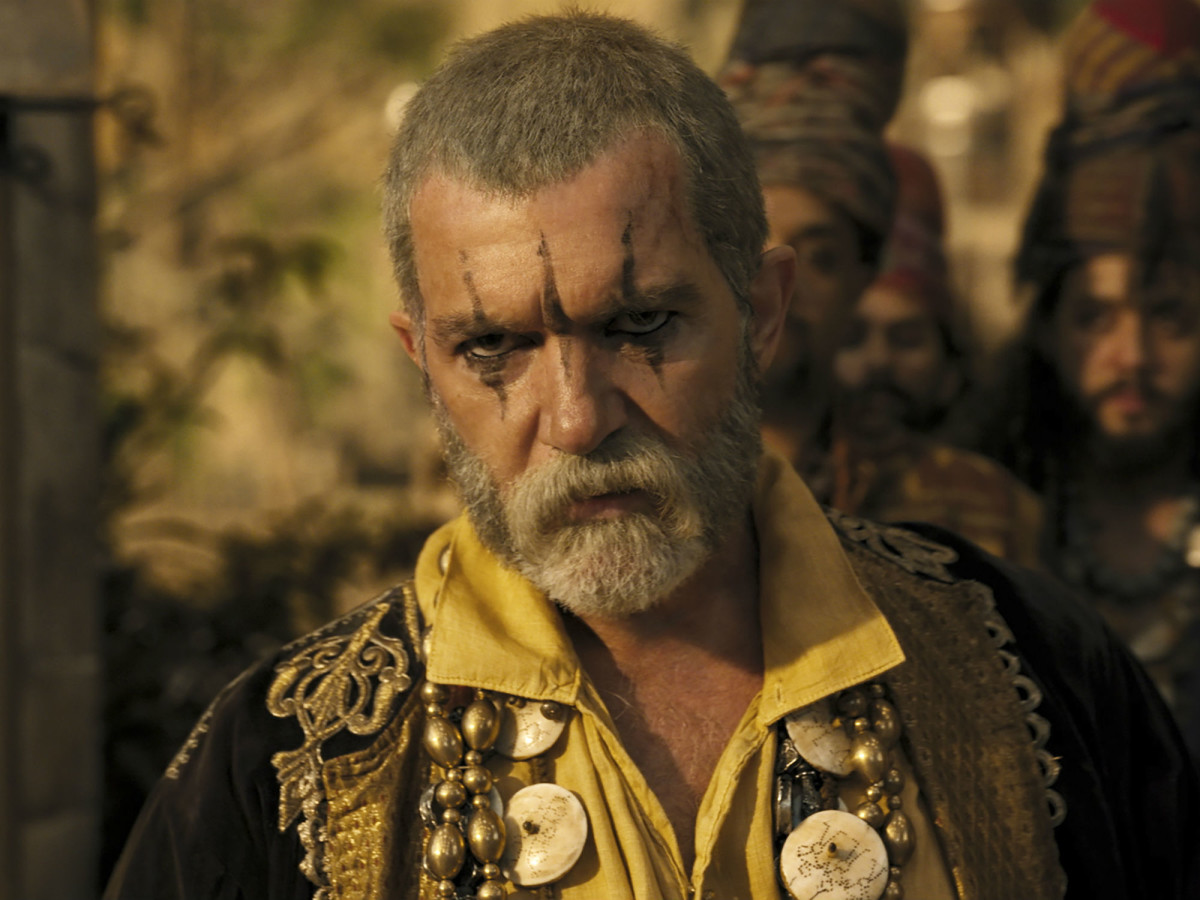 The squirrel Tommy accidentally shot (voiced by Craig Robinson), and his Apocalypse Now­-like fear and loathing as he sails with his presumed assassin, is a lone note of wit in a script preferring crass humour to honest emotion, and a jumble of mostly Anglo-American animal accents further dislocating its thin reality.
Passing through London on promo duties, Downey Jr. chose to emphasise that Hugo Lofting sent his first Dolittle stories to his children from the Western Front trenches, suggesting secret layers of nobly suppressed English trauma. His film's animated prologue, too, in which Dolittle's great love Lily is lost at sea on her own brave adventure, offers a melancholy reason for walling himself up in a vast nature reserve. All Downey Jr.'s acting actually provides is a Welsh accent, apparently based on brief acquaintance with Gavin and Stacey. Actual Welshman Michael Sheen, already gritting his teeth as the characterless, posh English surgeon poisoning the Queen, must have bitten clean through his tongue at his co-star's faux-boyos.
Downey Jr.'s redemption from a raddled past carried him through ten years as Tony Stark. Quickfire jitters, sardonic edge and ultimate decency defined his persona, the accumulated ghosts of his wild notoriety used to give the Marvel Cinematic Universe its Stark Industries tech-aided beating heart. In the process he became impossibly beloved and wealthy, to the extent that you wondered if he'd ever work again. And in Dolittle, he doesn't. Whether he bailed from the responsibility of steering yet another box office behemoth early on, sniffing doom, or was left to his own devices by a cowed director with a patchy record, this isn't really a performance. It's just random twitches and an accent plucked from the air, documentary evidence of a bored man spending months of his life making a bad film in Britain. It's not even Johnny Depp in Pirates of the Caribbean, the template for his Marvel casting. It's double-Oscar nominee Downey Jr., switching off.