Classical CDs Weekly: Grieg, Sibelius, Papagena |

reviews, news & interviews
Classical CDs Weekly: Grieg, Sibelius, Papagena
Classical CDs Weekly: Grieg, Sibelius, Papagena
Norwegian violin sonatas, Finnish symphonies and an a capella anthology
Admonishment and consolation from Papagena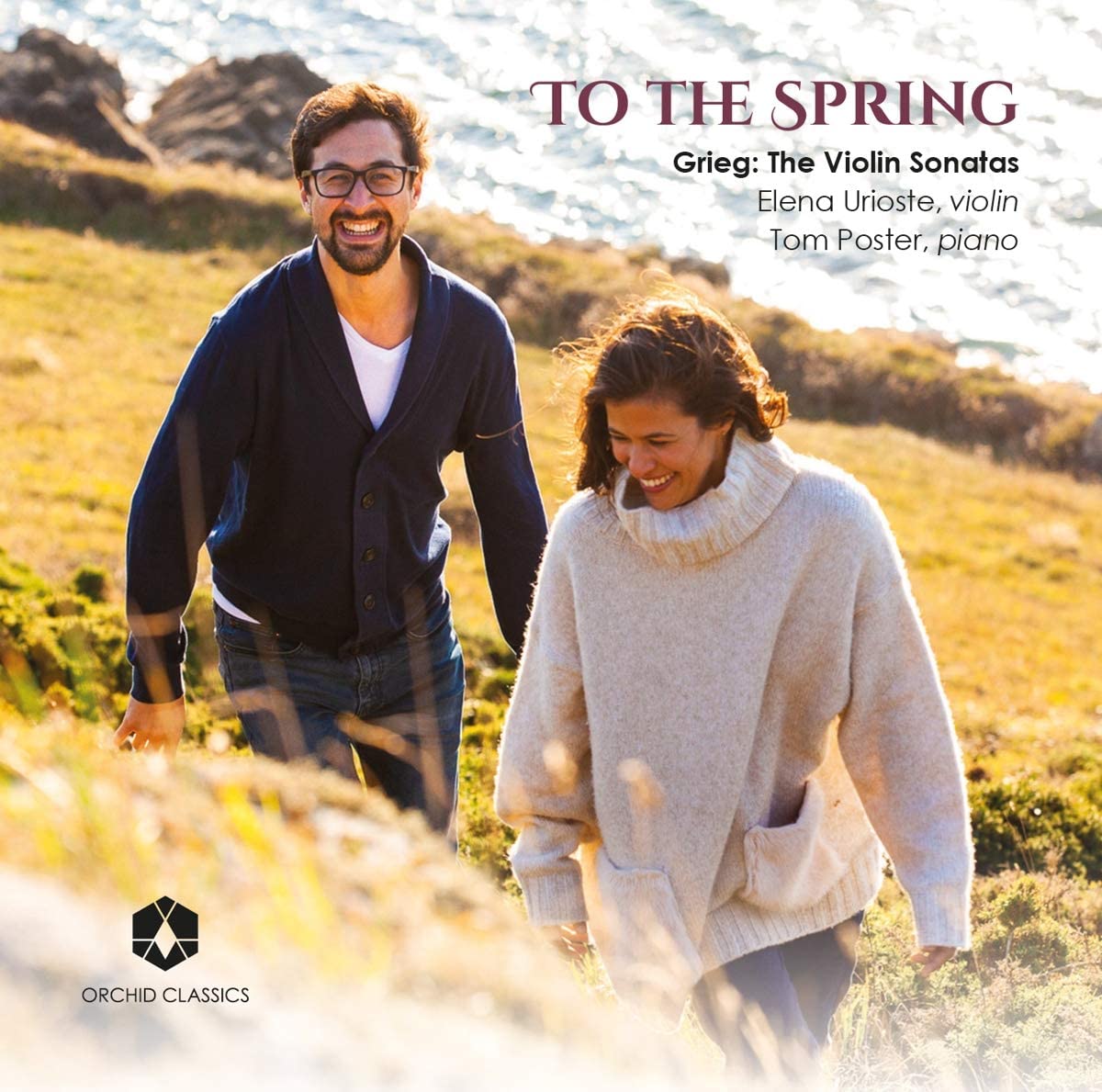 Grieg: To the Spring – Violin Sonatas 1-3 Elena Urioste (violin), Tom Poster (piano) (Orchid Classics)
Grieg is a one-work composer, mostly: there's one symphony, one piano concerto and single piano sonata. There are three violin sonatas, though, pieces which he thought numbered among his best and which charted his musical development. In Grieg's words, "the first is naïve, rich in ideas, the second national and the third with a wider horizon." No. 1 dates from 1865. Elena Urioste and Tom Poster clearly love this youthful work, and there's an attractive, unforced quality to their playing. Urioste's double-stopping in the middle movement suggests a Hardanger fiddle, and there's an effervescent finale. Liszt liked the sonata, writing a gushing letter to Grieg after playing through it in 1868. Grieg eventually met Liszt in 1869 in Italy, bringing the manuscript of his Sonata No. 2 with him. Liszt was again impressed. It's a step up musically, a more reflective and introspective work. The dialogue between Urioste and Poster in the opening minutes is enthralling, Poster's soft triplets offering secure, gentle support.
Sonata No. 3 wasn't completed until 1887. More overtly dramatic and in a stark C minor, it's a very different work. Grieg can never resist throwing in ear worms though, and there's a beguiling, smoochy interlude in the middle of the slow movement. And just when you think the finale's about to end with a frown, Grieg manages a transition to a warm C major – beautifully handled here, the pair keeping us guessing right up until the end. These are lovely performances, the package made even more attractive by the inclusion of two Grieg piano miniatures arranged for violin and piano. As Urioste and Poster say in the booklet intro: "Grieg's music, filled with childlike wonder and clear mountain air, transports us to a simpler, kinder place." They're right.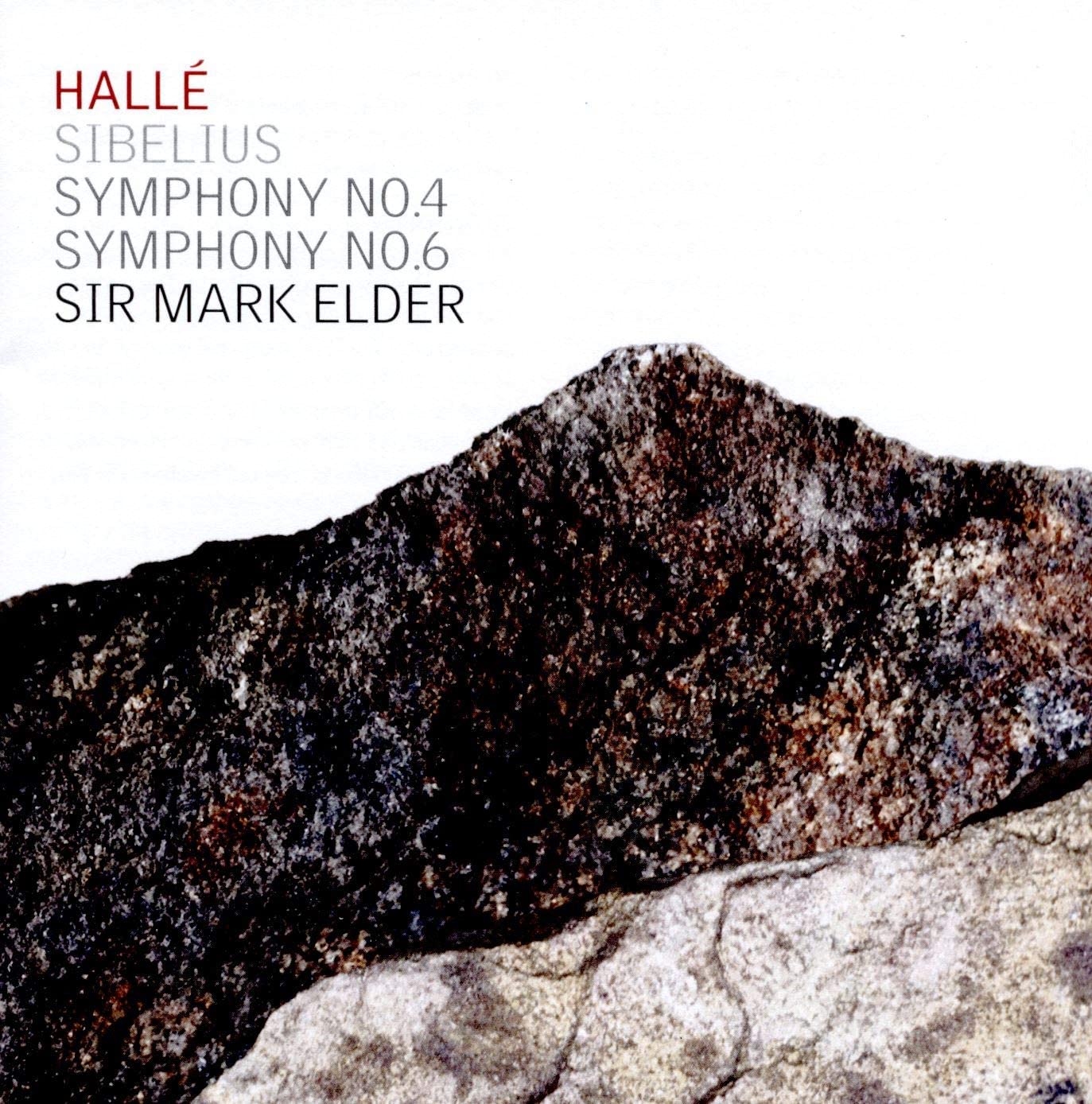 Sibelius: Symphonies 4 and 6 Hallé/Sir Mark Elder (Hallé)
One American critic described Sibelius's Fourth Symphony as "dissonant and doleful" after an early performance, and the work is still an audience frightener. Yet few works are so rewarding on repeated listening; I can still recall the shock of discovering the work with a score as a teenager. What surprises me now is how much in this symphony is reassuringly familiar and readily accessible. The first movement's scurrying development is just like a similar passage in No. 5, and there are frequent glances back to Sibelius's more overtly romantic early symphonies. One strength of Sir Mark Elder's Hallé reading is its positivity. There's always a chink of light, a sense that normal service will eventually be resumed. You hear it minutes into the first movement, the upper strings really soaring just before the four-minute mark. And in the slow movement too, Elder subtly turning the screw until the big tune erupts, a fleeting burst of Mediterranean sunshine. It's a glorious moment. There's a hint of Mahler 6 in Sibelius's finale, Elder suggesting that things might just end happily. A really impressive performance, and what a superb orchestra the Hallé is at present. I'm fond of Barbirolli's 1960s Sibelius cycle but the playing is alarmingly patchy in places.
Elder's Sibelius 6 is far tauter than Barbirolli's autumnal plod; this performance really sings. The serene opening is beautiful here, though Elder hints at the turbulence under the music's serene surface, the Hallé brass suggesting Debussy's La Mer at several points. There's plenty of character in the middle movements, and the finale is marvellous. Horns nail their Straussian upward swoop in style, and the closing string hymn is lovely. To my mind, this is one of the loveliest 20th century symphonies, Sibelius's "purest spring water" as enticing as any showy cocktail. As said, these are excellent performances, handsomely played and engineered. Elegant, lucid notes from Stephen Johnson seal the deal.
Papagena: Hush! (Somm)
Note the exclamation mark: this collection of "songs sacred and profane, tender, consoling, witty, urbane," isn't a collection of bland background ditties meant to soothe in troubled times, but something a little sharper, more pointed. The word 'hush' can admonish as much as it can console, and one of the many joys of female a capella quintet Papagena's third album is the dizzying range of material included. Its 19 tracks span more than a thousand years, the earliest item being "Ek Rizis" by the Constantinople-born ninth century composer Kassia. The music's spare directness is humbling, its text a tribute to the 5th century pillar-dweller Saint Simeon. Then turn to a number like Jetse Bremner's "Sigh No More Ladies", a pointed, witty setting of lines from Shakespeare's Much Ado About Nothing. "I Lie" by David Lang sets an evocative Yiddish poem by Joseph Rolnick: a young woman waits in bed for her lover's train to arrive, the tension slowly growing as she senses his imminent arrival.
The group's versatility and flexibility amazes, their ability to inhabit diverse styles remarkable. The vocal blend is never too homogenous and smooth. It's unfair to single any member out, though altos Suzie Purkiss and Sarah Tenant-Flowers add a thrilling weight to Papagena's sound.There's a brilliant example near the album's close when we segue from Bulgarian folk music to a Bowie-referencing Caitlin Moran setting. The more overtly popular numbers never sound self-conscious. And listen to their sublime version of Holst's "The Swallow Leaves Her Nest". Very good sound too, the studio acoustic ensuring that the finer details don't get lost in a sea of reverb.
Sibelius's purest spring water is as enticing as any showy cocktail
Explore topics
Share this article