Classical CDs Weekly: Soundtracks Special |

reviews, news & interviews
Classical CDs Weekly: Soundtracks Special
Classical CDs Weekly: Soundtracks Special
Six film scores, spanning more than a century of cinema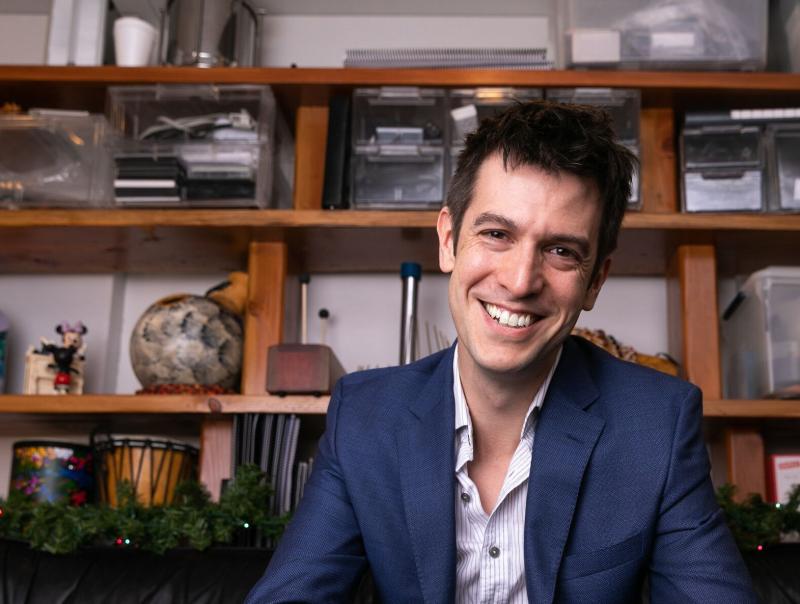 Smartness and sunshine from Christopher Willis
Carl Davis: Intolerance Luxembourg Radio Symphony Orchestra/Carl Davis (Carl Davis Collection)
You've probably heard a Carl Davis film score without realising it, this versatile composer's prolific career taking in Thames Television's iconic series The World at War and scores of newly written soundtracks for silent films. Abel Gance's five-hour epic Napoleon is one example, and recent work includes a superb score for Buster Keaton's Steamboat Bill, Jr. This is a reissue of Davis's music for DW Griffith's Intolerance, recorded in 1986 for a Channel 4 transmission. Intolerance's four linked sections play out between 1914 and 539 BC, Davis linking the chapters with one shared theme but orchestrating each part differently. It's cleverly and wittily done, the simulated viol consort in the medieval chapter a highlight, along with a shrill, mechanistic modern day strike sequence. Davis channels Respighi to accompany Babylonian excesses, and there's a glorious, lurid "Apotheosis" as a closer. It's enormously enjoyable and every note matters; Davis doesn't do padding. The playing is first-rate, and a detailed synopsis shows how neatly the music matches each scene.
Alexandre Desplat: Little Women (Sony)
Director Greta Gerwig reminds us in her sleeve note that, back in the day, buying a soundtrack recording was one of the only ways to relive a favourite film at home. Her smart, crowd-pleasing Little Women was conceived as "a musical without any singing," and Alexandre Desplat's music features two pianists alongside a chamber orchestra, the pianists' four hands matching the source novel's quartet of young protagonists. Gerwig wanted Desplat to provide something "beautiful without being cloying, epic without crushing the actors" and he's largely succeeded. This is a sweet, understated score, the shifts between buttoned-up formality and romantic outpouring cleverly managed. I wish that Desplat had given his two pianists a more prominent role, but presumably their studied politeness is the point. There's a lovely moment near the end, the warmth of "Jo Writes" reminding me of a similar moment in Christopher Willis's David Copperfield score (see below).
Zdeněk Liška: Marketa Lazarová Baborák Ensemble/Radek Baborák (Animal Music)
Described by some as the greatest Czech film ever made, František Vláčil's 1967 Marketa Lazarová is a spectacular medieval epic blessed with an uncompromising score by Zdeněk Liška. His credits include the pioneering sci-fi film Ikarie XB1 and several collaborations with animator Jan Švankmajer. Composer Petr Ostrouchov was given permission by Liška's widow to study the 316-page manuscript, creating a 90 minute oratorio for choir, vocal soloists and a small, percussion-dominated ensemble. This is a live recording, led by the great Czech horn player Radek Baborak in 2015, stills and sequences from the film projected during the performance. If only more contemporary film composers were this bold; Liška's stark choral writing still sounds thrillingly modern. The singers vocalise wordlessly, shout, scream and chant at various points, and coordinating the choir and instrumentalists necessitated two conductors at key points. The results are mind-blowing. Try "God's Grace", near the end of Part II if you're curious, with voices, percussion and spoken word colliding to superb effect. This is a handsome, well-annotated set, though it's a pity that the sung texts aren't translated. The film has been released in a gleaming print by Second Run – buy that too.
Proxima, The Staggering Girl Ryuichi Sakamoto (Sony)
These two Ryuichi Sakamoto soundtracks are more about atmosphere than thematic development. Which isn't to disparage them; Proxima and The Staggering Girl contain moments of real beauty. Proxima is more substantial, Alice Winocour's film following astronaut Eva Green as she prepares to depart for a year on the ISS. Making imaginative use of real and synthesised sounds (including a choir), Sakamoto's slow burning score is a grower. And you have to admire his ability to move slowly – even the music accompanying a rocket launch unfolds at a glacial pace.
The Staggering Girl is best enjoyed through headphones, music created to accompany a short film directed by Luca Guadagnino with creative input from an Italian fashion house. Kyle McLachlan stars, and there's a whiff of Angelo Badalamenti's iconic Twin Peaks score in the denser moments. It's very elegant but a tad soulless. Both releases are available as downloads or as LPs, with The Staggering Girl pressed onto seductive green vinyl.
Christopher Willis: The Personal History of David Copperfield Aurora Orchestra/Nicholas Collon (MVKA)
Christopher Willis's score for Armando Ianucci's The Death of Stalin channels mid-period Shostakovich to dizzying effect. You can't imagine the film being half as good without it, and there's something similar going on here: you'd need a hard heart not to enjoy Ianucci's big-hearted take on Dickens, and I'd suggest that Willis's music turns the adaptation into a masterpiece. As Ianucci says, "He doesn't write music which sounds like film music – he writes original music, and it feels perfect." It really does, and this soundtrack is a stunner. Willis wears his erudition disarmingly lightly; besides hints of Elgar and Handel there's a fleeting reference to Britten's Peter Grimes during a sequence set in Yarmouth, and the ecstatic solo string writing which takes flight in "David's Writings" sounds like a nod to Tippett's Corelli Fantasia. Much of this score has an intoxicating radiance, reflecting the sunlight which bathes many of Ianucci's exterior shots. It's joyous. It sings. An Elgarian four-note motto binds the whole thing together, and it's performed, magnificently, by the Aurora Orchestra, conducted by Willis's friend Nicholas Collon. This is the most enjoyable, uplifting orchestral release I've heard so far in 2020, and nothing has made me smile more - I can't recommend it too highly. Both CD and vinyl editions possess plenty of oomph; the latter, spread over four sides, is especially impressive. Get the pair.
This is the most enjoyable and uplifting orchestral release I've heard so far this year
Explore topics
Share this article