Garth Greenwell: Cleanness review - pornography and high art |

reviews, news & interviews
Garth Greenwell: Cleanness review - pornography and high art
Garth Greenwell: Cleanness review - pornography and high art
Pain, fear and love: an American teacher in Bulgaria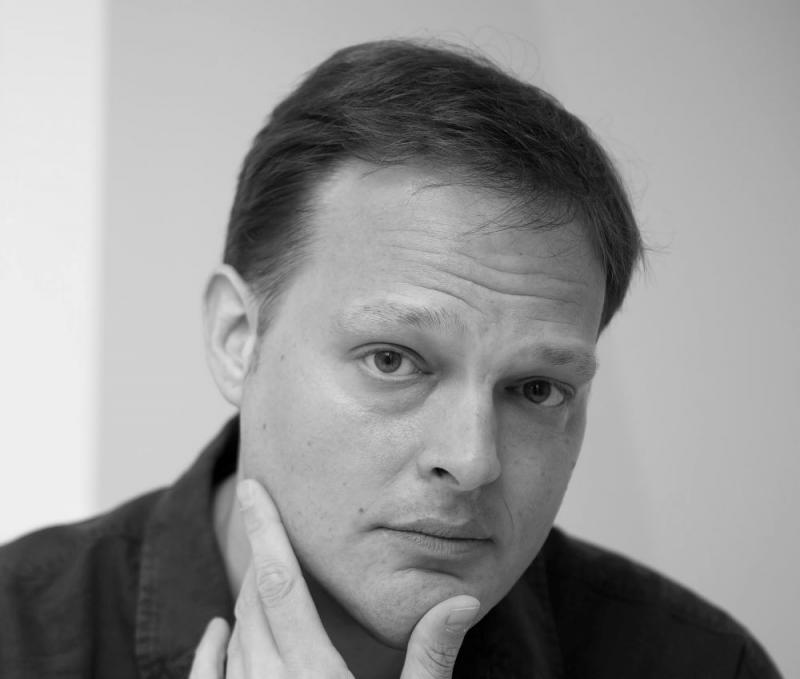 Garth Greenwell
Both Cleanness and Garth Greenwell's award-winning first novel, What Belongs to You, are set in Bulgaria, with a gay American teacher as the anonymous first-person narrator (Greenwell taught at the American College in Sofia from 2009 to 2015). In many respects, Cleanness is less clearly structured; it's more like a collection of partly non-chronological short stories with recurring motifs.
Greenwell has said that he sees the two books as intermingling and continuous, that he wrote parts of Cleanness while writing What Belongs to You, and that he sees Cleanness as a "kind of song cycle" with the relationship between the chapters similar to that in the songs in Schubert's Winterreise - helpful to know, perhaps, and interesting that he chooses a work that Schubert wrote when in despair after contracting syphilis - but it doesn't necessarily make the structure more successful, and some of the chapters do sometimes verge on the dull, partly because there isn't a continuous narrative. The stories diverge a great deal in terms of subject matter but the intensity of the interior viewpoint is always compelling.
There's also a wide cast of characters, some just passing acquaintances, all of them known only by their initials, while What Belongs to You, a more compulsive read, focuses on the obsessive relationship between the narrator and the manipulative, unreliable hustler Mitko, who he meets in a bathroom at the National Place of Culture and from whom he ends up catching syphilis.
In both novels, Greenwell employs page-long paragraphs with no quotation marks for dialogue, which might be off-putting but isn't - his style, which has something Germanic, or perhaps Bulgarian, about its cadences, is urgent and hypnotic and builds up to a climax, with multiple commas along the way, pulling back and pushing forward.
In both, an almost Nicholson Baker-like exploration of sex and desire is central, and in Cleanness, which is divided into three sections, two companion stories, "Gospodar" and "Little Saint", show both sides of the S&M coin very explicitly, with no holds barred. Greenwell has said that his goal was to write a scene that was "one hundred per cent pornographic and one hundred per cent high art". Quite an ambition.
In "Gospodar" – the Bulgarian word means master or lord, but it also carries a resonance of the word for teacher or sir, gospodine, which is how the narrator's students address him – he goes to an apartment where a man he's met online, "naked except for a series of leather straps that crossed his chest", lets him in.
"You're very fat," observes the man once the other has taken off his clothes. "I wasn't as fat as he was, anyway," thinks the teacher, bringing some light relief to the proceedings, which get progressively heavier: chains, spitting, whips, blows, all minutely described, and finally an escape, with the narrator in tears, his hand injured where he's broken a window as part of his getaway, and resolving never to return to "such a place".
But he thinks of his happy relationship with R, his long-term Portuguese lover, and remembers that he'd spent those months "for all my happiness, in a state of perpetual hunger" and knows that he will go back. "There was no end to what I could want or to the punishment I would seek." Then he turns back to the boulevard, "composing as best I could my human face".
The relationship with his students is many-layered. In "Mentor", the first story, he meets G, a student who's in crisis, for lunch, and the difficulties of being gay in Bulgaria are thrown into relief. At first the narrator is flattered when G tells him how good it is that he's open about his sexuality, while G can't come out and has no hope of getting support from anyone.
But the teacher's encouragements – he mentions the possibility of online forums and chat rooms - fall on stony ground. "What good would that do, he said, I live here, not in America, and it's impossible to live here." And when G confides his unbearably unrequited love for his heterosexual friend, and the teacher tells him that the pain will ease, G says, "I don't want to feel it less…it would all be for nothing if that happened." The story ends with the narrator thinking uneasily, "How much smaller I have become…I've worn myself down to a bearable size."
In the background are the contradictions of modern Bulgaria – "where so few come and fewer still stay long enough to learn the language, which is spoken nowhere else" - and Sofia itself, intimately observed, shabby and filthy, with an army of red-vested women who sweep the streets each morning to no avail. And Cleanness (the title refers to R's smile, which "poured a kind of cleanness over everything we did"), though solemn, is not all gloomy. In "The Frog King", the story at the centre of the book, where R and he escape the homophobic strictures of Bulgaria and go to Bologna and Venice for a few days, he feels his love for R as a welcome commonness. "I felt some stubborn strangeness in me ease, I felt like part of the human race."
Cleanness by Garth Greenwell (Picador, £14.99)