Classical CDs Weekly: Korngold, Gabriel Prokofiev, Barbara Hannigan |

reviews, news & interviews
Classical CDs Weekly: Korngold, Gabriel Prokofiev, Barbara Hannigan
Classical CDs Weekly: Korngold, Gabriel Prokofiev, Barbara Hannigan
Concertos and chamber music, plus an opera production from conception to performance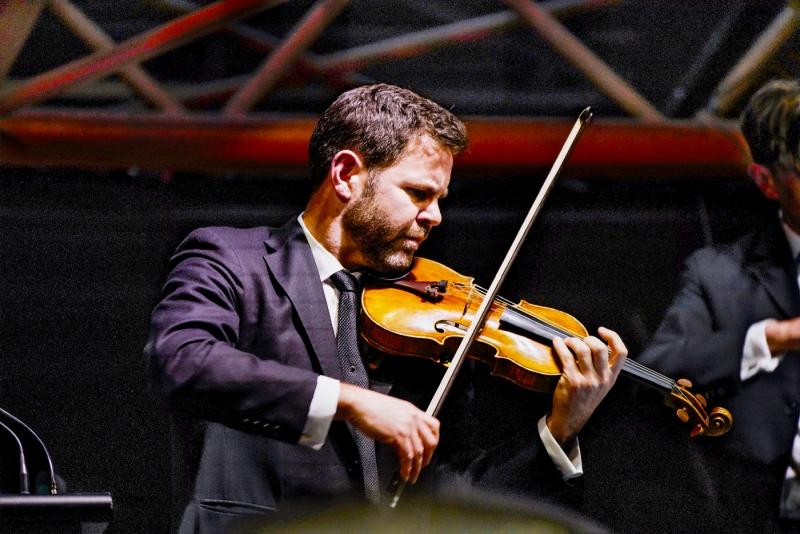 Sweetness and generosity: violinist Andrew Haveron
Korngold: Violin Concerto, String Sextet Andrew Haveron (violin), RTÉ Concert Orchestra/John Wilson, Sinfonia of London Chamber Ensemble (Chandos)
Erich Korngold began writing his String Sextet in 1914, when he was just 17. Listeners immune to the pleasures of Korngold's late Violin Concerto and Symphony in F Sharp might reconsider if they listened to the Sextet first. This is a big, four-movement work, technically brilliant and emotionally rich, largely devoid of the showy flamboyance that can thrill or irk in the orchestral works. Your attention is grabbed at the outset; it's as if Korngold is eavesdropping on a conversation before zooming in for a close up. Six players allows for a dizzying range of textures: witness the extended first movement coda, moving from muted fin de siècle dreaminess to emphatic joy in just a few seconds. It's performed here, exquisitely, by members of John Wilson's newly revived Sinfonia of London. Depths are plumbed in Korngold's angst-ridden slow movement and there's some exhilarating playing in the finale's busy closing bars. Korngold usually wrote good endings, and the Sextet's is no exception.
Heifetz premiered the much better known Violin Concerto in 1947, Brendan G. Carroll's sleeve notes reveal that Korngold began work on it a decade earlier, radically revising it in Hollywood exile. I'm a fan. Heifetz's first recording needs to be heard, though the congested mono sound underplays the opulence. Andrew Haveron's sultry introduction hits the spot for me, his rich, generous tone ideal for the work. But nothing's forced or overblown, making this a recording which might convert naysayers. Listen to the way Haveron phrases the slow movement's opening theme, John Wilson's RTÉ Concert Orchestra providing indecently warm support. This is a hugely enjoyable performance, capped with a spectacular finale. The Dublin horns don't disappoint near the concerto's close, and Chandos's sound is suitably sumptuous in both concerto and sextet. A winner.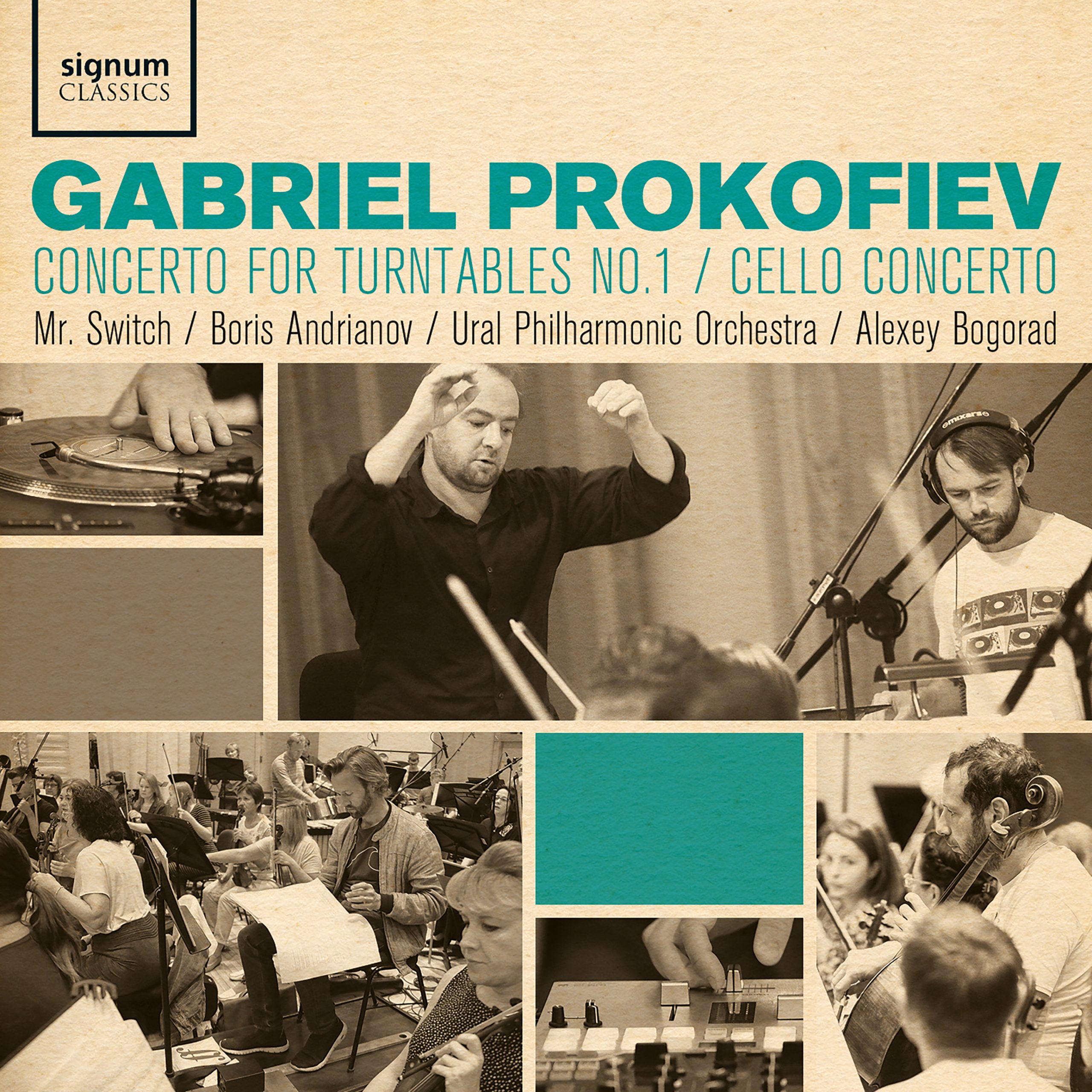 Gabriel Prokofiev: Concerto for Turntables No. 1, Cello Concerto Mr Switch (turntables), Boris Andrianov (cello), Urals Philharmonic/Alexey Bogorad (Signum)
John Cage's Imaginary Landscape No. 1 used turntables as early as 1939, and composers have manipulated pre-recorded sounds for decades. Gabriel Prokofiev's Concerto for Turntables No. 1 was conceived in 2005; in producer Will Dutta's words, "it was inevitable that a concerto for turntables would emerge sooner or later; why not let us be the team to do it right?" This piece is deservedly a modern classic, thanks in part to a 2011 Proms performance with the National Youth Orchestra of Great Britain under Vladimir Jurowski. A skilled practitioner can do lot with a pair of turntables: here, samples of orchestral sounds are mixed and used to play melodies. I love this piece; it's both deadly serious and great fun. Orchestral samples spar with their live counterparts, the wail of a sampled flute adding wonderful colour to the slow fourth movement. So much is packed into a short time span, the advantage of a recording being that you can instantly listen again. I'm still dazzled by the third movement's cadenza, and by how the piece fades out as if someone's pulled the plug. Mr Switch (aka Anthony Culverwell) is a superb soloist, and I like the snatches of ambient sound added by the producers – yawns, chatter and a drinks can being opened all discernable. Alexey Bogorad's Urals Philharmonic provide energised support.
The coupling is a 2012 Cello Concerto, explicitly referencing the composer's Russian heritage in an elegiac central movement. The ticking woodwinds and glowering lower brass are surely a nod to the composer's grandfather, and it's good to hear that a gift for writing sinuous melody runs in the family. The fast finale is thickly scored, soloist Boris Andrianov meeting the challenge head on before an ending both celebratory and dark. As with the earlier disc in this series, coupling two concertos for Bass Drum and Saxophone, Signum's production values are appealing – excellent sound and attractive graphic design make this another keeper.
Barbara Hannigan – Equilibrium – a documentary by Maria Stodtmeier (includes a semi-staged performance of Stravinsky's The Rake's Progress) (Accentus Music)
Soprano Barbara Hannigan admits at the outset of Maria Stodtmeier's documentary that her singing career is a finite one. Already well-known as a conductor, a "strong urge within myself to… help younger colleagues" led to her setting up the Equilibrium Young Artists Mentoring Initiative and plans to put on a semi-staged production of The Rake's Progress with the Gothenburg Symphony Orchestra. What the documentary does best is portray the hours of work that have to happen before rehearsals even start, Hannigan auditioning young singers in four European cities and agonising about who to pick "… it's not about who can hold the longest high C, but how they talk, how they act, how they behave." We see her telephoning her chosen cast, along the way slipping us tips about how to survive a career on the road (drink gallons of water and use taxis rather than the tube, and avoid sleeping pills). A tennis pro turned performance coach offers constant support, along with input from Natalie Dessay and Daniel Harding. If you wanted to dissuade any aspiring opera singer from going into the profession, you might consider showing them this film, especially when Natalie Dessay describes the impossibility of balancing professional and personal lives.
Director Linus Fellbom's conceit initially has the opera's cast concealed in a large box, Hannigan spraying dry ice around the stage before picking up her baton and initiating a dry, witty account of Stravinsky's peerless dark comedy. Decent costumes and effective lighting do much of the lifting, production-wise, and the hours spent mentoring Hannigan's youthful cast have clearly paid off: singing and acting are outstanding. John Taylor Ward's Nick Shadow is splendidly creepy, nicely set against William Morgan's wide-eyed Tom. Aphrodite Patoulidou makes for an appealing Anne, the whole thing moving at a cracking pace under Hannigan's baton. Image and sound are excellent – an enjoyable set.
Natalie Dessay describes the impossibility of balancing professional and personal lives
Explore topics
Share this article