Mary South: You Will Never Be Forgotten review - canny tales of uncanny tech |

reviews, news & interviews
Mary South: You Will Never Be Forgotten review - canny tales of uncanny tech
Mary South: You Will Never Be Forgotten review - canny tales of uncanny tech
Short stories interweave the literary and the digital with intriguing results
Like all macabre short stories, these tales leave us feeling more than uncomfortable
"Never Let Me Go meets free, two-day shipping." This is how Mary South describes "Keith Prime", the first story in her debut collection. Undoubtedly, Kazuo Ishiguro springs to mind in the bizarrely personable world of the clinical organ farm, but South stretches the theme. She introduces the poignant figure of a fully-grown, childlike person with no language capabilities.
Elsewhere in her debut collection, we run up against vicious pre-teen internet trolls, OAPs with a hankering for phone sex and the wavering figure of online celebrity, revealed to be a piecemeal mess in person.
South's stories are zeitgeisty, but there are segments that we almost cannot bear to read. There is a painful episode with a cat in "Not Setsuko"; the narrator's compulsion to repeat every moment of her first daughter's life results in a doubly unfortunate end for the family's feline friend. These moments remind us of the macabre nature of Ian McEwan's early short stories. While the formula of unease in "Keith Prime" is a little worn by the obvious parallels with its forerunner Never Let Me Go, other stories blossom from their location within a tradition of difficult technology and deep bodily discomfort.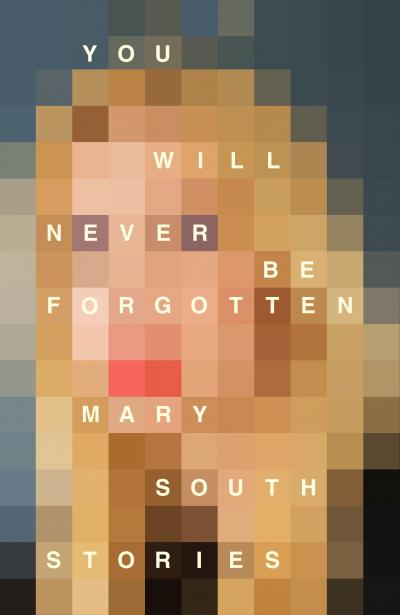 South finds a fresh and poignant language to tell the tale of contemporary internet-laden society. In "Frequently Asked Questions About Your Craniotomy", her use of the question-answer format makes play with its resemblance to nuggets of digital information, which, these days, are about all we can digest. It is almost as if the story, which is about a brain surgeon carrying unspeakable personal grief, has to be spelled out for us. Gradually, it circles round so that it is the surgeon, not her patients, seeking answers. At the end, she and her sons throw their belongings into their swimming pool, situating themselves in a lineage of empty American consumerism à la David Hockney. It's a futile act of catharsis that articulates the problems with our consumer-driven, emotionally devoid digital society. Elsewhere in the collection, even the sacrosanct mother-daughter bond is perverted, and breast milk, that life-giving elixir, turns sour.
With a touch of humour, South brings contemporary youth-speak ("fuck god" meets "we emoji") to bear in this recognisably bland universe. Her dual agenda is illustrated by some particularly nice turns of phrase, which jostle against the sparse language of technological modernity. "Dolphins curv[e] out of the ocean like gleaming parentheses": the lingo of computer programming meets that of literature. "The golf balls sprang around the foyer like giant popcorn kernels that had refused to bloom": a pleasant enough metaphor that also recalls square-eyed television-watching. In this way, South uses language to balance out the literary and the digital, facing internet culture head-on with smooth turns of phrase.
That said, South's stories lack the roundness we might expect from really expert short fiction. The title story is a poignant depiction of a rape victim and her rapist. The identity of the anonymous woman has been sucked from her by her content moderator job and the overarching presence of the man who ruins her life. But the story's ending is lacklustre after this nuanced portrayal of painful anonymity: "No one will save her. Nothing is going to magically make it better. The woman has to figure out her life." If the conclusion strikes a note of hope here, it is at odds with the precarious mental state of the woman and our feeling that justice will never be brought.
The last story in the collection describes a mother who brings up her second child, born ten years later, in exactly the same way as she did her first, who died tragically at the age of nine. As in many of South's other pieces, storytelling is restricted to pre-programmed, emotionless stepping stones, leading the child's quality of life and behaviour to deteriorate. Yet when Setsuko spills beyond the confines of her pre-determined identity, her mother finally decides to let her write her own narrative. Here, the ending works well. It is a sign that, if anything can override the digital sticking points of our messed-up world, it's writing – and writing the self.
This is a commendable message for a first collection. Although South's writing delves into the uncanny realms of the technological psyche and hazards a portrayal of the harm the internet has done to language, the counterbalance to this nightmarish world is the fresh power of writing. In "The Age of Love", the pensioner phone sex squad mingle corny pick-up lines with descriptive memory-making. In "You Will Never Be Forgotten", clever embedded literary and artistic references, such as to Gertrude Stein's Tender Buttons, reinforce the literary tissue of the story. That this tissue is reincorporated into new-fangled technology – here the new app Tender Buttons, designed to relieve loneliness – underscores the deep paradoxes of life in the digital age.
Despite a few weak tail-offs and a difficulty in starting originally, it is this smooth merging of the technological and the literary that is the achievement of this debut collection. Like all macabre short stories, these tales leave us feeling more than uncomfortable, instead in doubt at the individual's power to read their own emotions against the backdrop of digital modernity, in which anyone can be subsumed into an existence as online troll or nameless pariah. Nonetheless, in the new age, the message, it seems, is that writing will never quite be forgotten.
Finding a fresh and poignant language to tell the tale of internet-laden society
rating
Explore topics
Share this article