Naomi Klein: On Fire: The Burning Case for a Green New Deal review - an unapologetic manifesto |

reviews, news & interviews
Naomi Klein: On Fire: The Burning Case for a Green New Deal review - an unapologetic manifesto
Naomi Klein: On Fire: The Burning Case for a Green New Deal review - an unapologetic manifesto
Klein's radical remedy for reversing climate destruction
Tuesday, 22 September 2020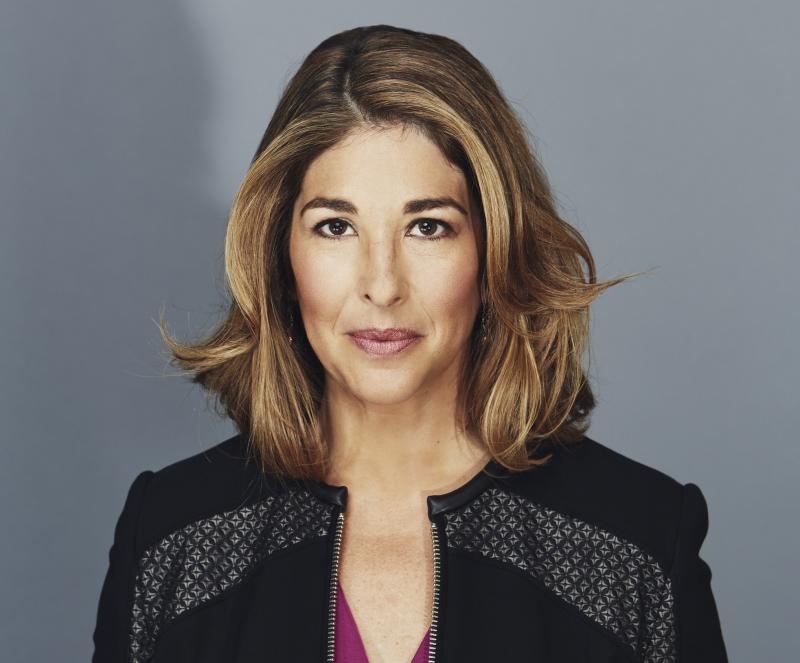 Klein is the author of 'The Shock Doctrine', 'No Logo', and 'No is Not Enough'
On Fire brings together a decade's worth of dispatches from the frontline of the climate disaster – spanning the BP Deepwater Horizon oil spill ("a violent wound in the living organism that is Earth itself"), devastating tropical cyclones in Puerto Rico and choking wildfires in British Columbia.
Compiled chronologically, the essays of award-winning
journalist
, social activist and filmmaker Naomi Klein represent a powerful reminder of the startling pace of change. We feel a mounting sense of urgency in the words that she conveys. But Klein does not content herself with simply screaming bloody murder.
On Fire
is an unapologetic, no-holes-barred, revolutionary manifesto that moves beyond the paralysis of panic to issue an urgent and convincing call to action.
Klein's book is not just about freak weather conditions and the climbing dial of the Earth's thermostat. She pays close attention to the vagaries of human responses to the very uncomfortable reality that the Earth's climate is altering dramatically. There is bewilderment and denial, yes, but more often than not, an unexpected capacity for quite radical change. Above all else, On Fire is a denouement of 30 years' worth of inaction (or, at best, tinkering) by governments and corporations.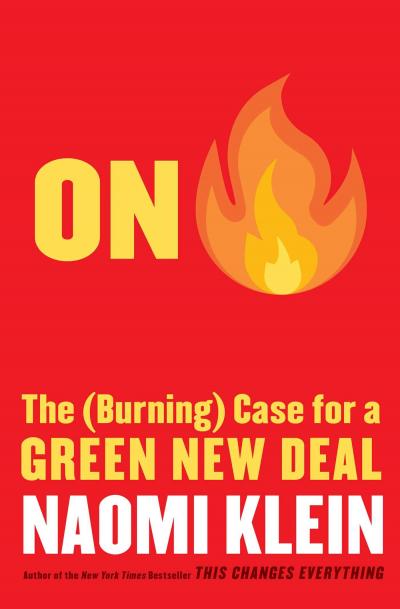 Transformation is the order of the day. Klein powerfully presents a case for the Green New Deal, an ambitious legislative programme that has found support among many progressives in the United States. It takes its name from the New Deal, the series of sweeping reforms enacted by President Franklin D Roosevelt in the 1930s, which was intended to remedy the economic privations and miseries of the Great Depression. The scale of what is proposed is daunting. For Klein, the Green New Deal does not represent a "laundry-list" of quick and easy fixes; it is nothing less than a "civilizational mission", something that requires the fundamental repurposing of society through massive public infrastructure investment and careful economic planning – "Lots and lots of planning".
Klein is welcomingly frank. Candid from the get-go, she deftly evades the inevitable charge of wanting to advance a "green Trojan horse" by reminding us of her radical credentials. After all, we can hardly expect the author of the anti-globalist bestseller The Shock Doctrine to pull any punches when it comes to critiquing the cold, inexorable logic of neoliberalism and the "myriad ways that our current economic systems grind up people's lives and landscapes in the ruthless pursuit of power." Critics, be they climate change deniers or free-market fundamentalists, have taken to arguing that the eco-movement is simply a front behind which to smuggle Marxist socio-economic doctrine into mainstream debate. Klein never hides her belief that what is required is nothing short of revolutionary.
On Fire should be not mistaken for a scientific treatise or a book of statistical proofs. Klein does not set out to convince the reader of the existence of climate change. That much is taken for granted. She concerns herself only with the enormity of the crisis and the magnitude of the measures needed to initiate its reversal. Refreshingly, Klein never closes her ears. In fact, she consistently urges us to listen more closely to what the denialists are actually saying. Face-to-face with the libertarian hardliners of the US-based Heartland Institute, Klein realises that such think-tankers have long understood that climate science demands the radical reordering of our economic and political systems "in ways antithetical to their 'free-market; belief system". They know this, Klein argues, and they are marshalling facts to their cause. 

To unseat deeply embedded beliefs that underpin our dominator culture is no mean feat. But Klein manages to do it with ease. She effortlessly dethrones a pantheon of false gods – our "grab-and-go culture" (land grabbing, resource grabbing, pussy grabbing), the cult of endlessness, the myth of the ever-shifting frontier. With piercing anthropological insight, nay intuition, Klein shifts seamlessly from Year One Jacobinism to calling for the recovery of lost values and a forgotten, desacralised world.
Her desire to understand the changes afoot takes Klein to the unlikeliest of places, none more unlikely than the Holy See, which of all global institutions is perhaps the most doggedly impervious to change. It is all too easy to forget just how explosive Pope Francis' lamentation of global warming actually was. With stunning attention to detail, Klein studies the papal encyclical and notes Francis' descriptions of the Earth as "like a sister" and "a beautiful mother". Contrary to rigid Christian anthropocentric doctrines and the concept of God the Father, she skilfully traces how indigenous cosmologies of a "living and sacred Earth" have unexpectedly found their way into the highest echelons of the Catholic Church.
Klein's approach is holistic, intersectional and thoroughly convincing. It never feels like she is overreaching the argument or observing patterns where there are none. "As we get clean, we have to get fair," she urges. Socio-economic, gender and racial justice are at the cornerstone of the low-carbon policies of which Klein is such a fine advocate. During a speech given to delegates at the 2017 Labour party conference, she explained how the gig economy, "which treats human beings like a raw resource from which to extract wealth and then discard", mirrors the dig economy, "in which extractive companies treat the earth with the very same disdain." Elsewhere, she charts the myriad connections between climate-related upheaval and migrant boats arriving on Europe's shores.
Granted, the book does have one or two dud chapters. Klein's valedictorian speech to graduates of the College of the Atlantic seems overly trite; a commonplace call for collective action. In another piece, the science of geoengineering (large-scale manipulation of the Earth's climate) is not plumbed to the depths that it warrants. Questions as to the real-world implications of such climate tinkering therefore remain unanswered, beyond the rather farfetched prediction that world leaders could employ certain techniques to wage weather wars against one another. Yes, instinctively, such meddling seems wrongfooted. But Klein's offhand dismissals, though poetic, could be more measured.
Throughout On Fire, Klein expresses the abject tragedy of the world's destruction and its retreating wonders. In one of the final chapters of her book, she tells the story of an ill-omened trip to British Columbia, a favoured bolthole for her and her family, where plumes of smoke from wildfires blotted out the sun and prompted a state of emergency in 2017. Klein writes about her five-year-old son Toma's confusion at the transformation of the world around him. "Looks like snow is coming," he says, looking out the window. In her introduction to the book, Klein reminds us that children can no longer be employed as "mere rhetorical devices" for the arguments of climate activists. "They are now speaking (and screaming, and striking) for themselves."