Album: Sufjan Stevens - The Ascension |

reviews, news & interviews
Album: Sufjan Stevens - The Ascension
Album: Sufjan Stevens - The Ascension
A brilliant song cycle for our times
Monday, 21 September 2020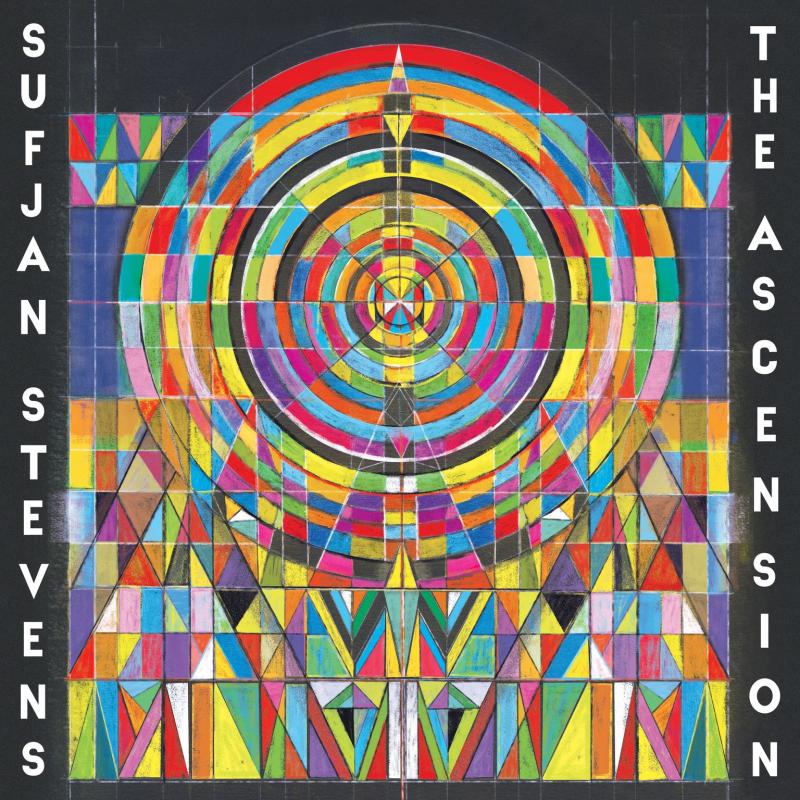 The Ascension, Sufjan Stevens's latest
Sufjan Stevens is an artist of remarkable ambition.
His 80-minute long new album, with 15 beautiful and poetic
songs
, belongs to a long line of
pop
experimentation that runs through from The Beatles and George Martin's
Stg Pepper's Lonely Hearts Club Band
to Björk's own highly literate and endlessly inventive mix of dance music and daredevil sonic exploration. He's as much at home baring his soul as he is evoking the turmoil of our times.
The Ascension takes us on a rollercoaster of a journey, fuelled by the richness of analog keyboards – in this case a range of Prophet synthesisers whose characteristic textures and timbres were developed in the 1970s. Stevens is both composer and producer, and the music he has made here is – as before – a very personal mix, in which simple hooks and extensive reverb, delay and echo produce dreamscapes, which are every so often interrupted by deconstructed rhythms and almost jarring noise. He is - and always has been - a troubled soul. What sensitive artist wouldn't be, in our unusually discombobulated times. But as will all artists in raw touch with pain, he's also an unapologetic romantic. This is a quality that infuses all the emotionally-laden songs on the album.
The reach of the material would fall prey to hubris or mere pretension, were Stevens not so gifted. He's driven by an uncanny feel for the zeitgeist of the fast collapsing Anthropocene: a sense of urgency that's reflected through a willingness to enter into intimate conversation with angels and demons, as every poet worthy of the name must do. A summit of uneasy listening, the track "Ativan" – named after the tranquiliser – evokes the terror of the abyss better than most songs of its kind. "Video Game" is a call for authenticity, from an artist who knows, even in the surrounding chaos, that he must be true to himself: "I wanna be my own redeemer", he sings with a conviction that runs through an album largely devoted to the possibility of salvation in the face of despair, resurrection following the perennial recurrence of loss and death. "America", which closes the album, is as dark, confused yet hopeful an anthem as might come from the citizen of a nation once proud of its mission to create heaven on earth.
The richness and depth of the album calls for repeated and careful listening. Sufjan Stevens is a master of sound who makes its creative manipulation appear so easy. The Ascension is a climb suitable for beginners – highly accessible and at times even danceable. A dance, however, that connects in a paradoxical and highly creative way, with both the despair and hope so fiercely present in our time.
He's as much at home baring his soul as he is evoking the turmoil of our times
rating
Share this article