Album: Steve Hackett - Under A Mediterranean Sky |

reviews, news & interviews
Album: Steve Hackett - Under A Mediterranean Sky
Album: Steve Hackett - Under A Mediterranean Sky
A transport of delight in our troubled times
Wednesday, 27 January 2021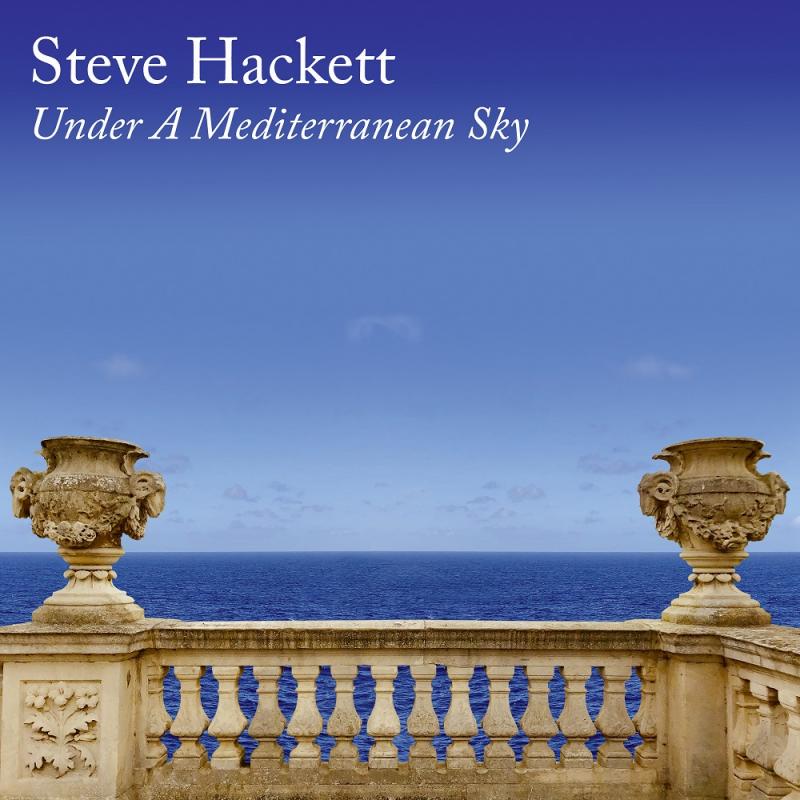 Steve Hackett: diverse influences
Never have the early months of the year felt more cruel. Escape is what we all yearn for – from home, from ourselves and our shrunken lives. Never has music been more important to us and, over the last few days, I've had Steve Hackett's new acoustic album playing and replaying as I've worked at long-overdue practical tasks.
And while thoughts of
Spain
are bittersweet just now, I'm loving
Under A Mediterranean Sky
, which has energised me, despite all.
It's not all about Spain – the musical accents of Malta, Greece, Italy, France, and places farther east and farther south are evident, all of them conjuring up the heat and dust of high summer days, the bright whites and intense blues, the sunshine and shadow. The feel of it is overwhelmingly acoustic and the tracks where Hackett's guitar is front and centre are the standouts. Others, including the opening "Mdina" and "The Dervish and the Djin", sometimes feel a little overwrought: movie music in search of a movie, though that's not to deny their quality. The orchestration is by Roger King.
Hackett is of course best known for his work with Genesis, joining in 1971 and playing alongside Peter Gabriel and Phil Collins for six years. But he's always said the influence of Bach was as powerful as the blues and he's long been fascinated by the possibilities of the Spanish (nylon-strung) guitar, which can carry anything from a delicately plucked bourrée to the gut-wrenching dissonance of flamenco's rasgueado. Both aspects are on show on this exhilarating and evocative album which finds Hackett working with musicians whose instruments include the tar, charango and oud, all forms of lute, and the duduk, a sort of Armenian oboe, alongside western strings and wind, with brother John playing the flute. "Sirocco" is modal, polyrythmic, the sounds of different drums sharing the stage with Hackett's guitar.
One assumes that somewhere along the way Hackett has studied classical guitar – perhaps with John Williams, who made the journey from classical to rock. In any event, his technique is damn good. (He was the soloist in a suite he wrote for classical guitar and orchestra.) There's nowhere to hide in "The Memory of Myth", with its tremolo and harmonics; even less in the highly ornamented "Scarlatti Sonatina", with its tidy scalic runs in strict tempo. "Andalusian Heart" is, for me, the stand-out, like that most celebrated of guitar concertos incorporating both the decorum of classical guitar and the thrill of flamenco, A pity the orchestra isn't dialled down a little – movie music again.
In "Lorato", an arrangement of Noel Coward's "London Pride" brings us sadly back to earth. A reference to all those Brits on Spain's costas perhaps?
He's always said the influence of Bach was as powerful as the blues
rating
Share this article