First Night Funnies, Leicester Comedy Festival review - uneven start to 2021's online gathering |

reviews, news & interviews
First Night Funnies, Leicester Comedy Festival review - uneven start to 2021's online gathering
First Night Funnies, Leicester Comedy Festival review - uneven start to 2021's online gathering
Sikisa was a charming and ebullient host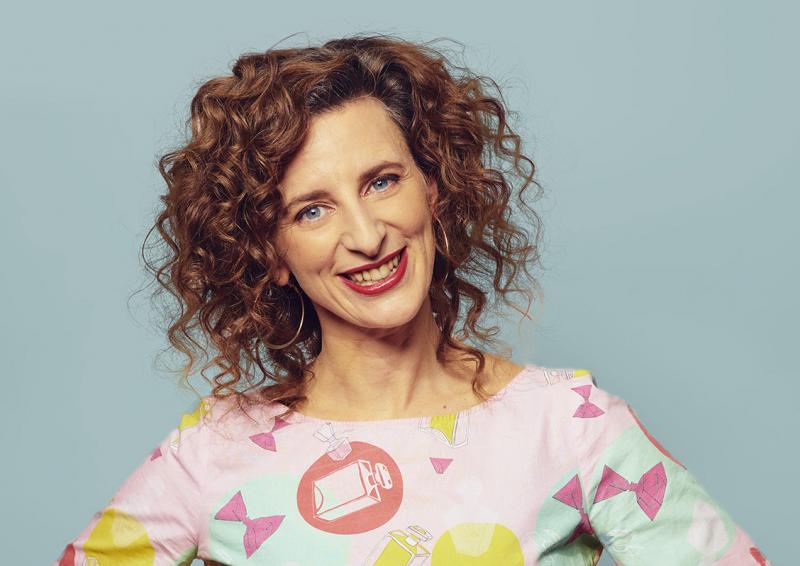 Felicity Ward segued from musing about a children's book to giving an important life lesson
The Leicester Comedy Festival, always great fun, was one of the last to be able to run fully in 2020, but this year it's not so lucky. Instead of several hundred events in and around Leicester, the 2021 iteration is an online-only version with many fewer shows of Zoom gigs and interviews.
The opening show, First Night Funnies, was, I'm sad to say, a rather disappointing affair, complete with some technical glitches which are, of course, nobody's fault but added to the sense of something being thrown together rather than planned.
Sikisa was a lively and friendly host who immediately connected with the audience at home, gently ribbing people about their lockdown haircuts or Zoom backdrops. By day the Londoner (who uses just her first name because "It makes me feel like Beyoncé") is an immigration lawyer, and made great comedy out of the daft questions on the "Life in the UK" test – one on EastEnders that sounded made-up but wasn't. I would have loved more of Sikisa but she had to keep things moving along.
First up was Tony Law, appearing from, he said, his linen cupboard, complete with an eye-catching Pop Art backdrop – fitting for this Canadian surrealist. Law sat and mused about lockdown life, parenting skills, QAnon and anti-vaxxers, and how he looked to find other work when live comedy had to stop last March: "An Ocado delivery job is harder to get than you think." Normally Law is the most energetic of performers, but strangely this format suited him, even if at one point even he admitted that he was rambling.
Prince Abdi, Jen Ives and Mo Omar did 15 minutes each, but little was memorable in their uneven sets and Sikisa had her work cut out to bring the energy levels up again, but her ebullience and charm cut through. Fortunately the headline act of the evening, Felicity Ward, has enough vim to go round and gave a strong set despite her protestations of having "baby brain"; she is the mother of a young child and was worried she might forget what to say.
She told us how she is learning to live with endless repetitions of Where's Spot? by turning the children's story, in her head, into a nail-biting thriller – but in a neat twist segued into a different kind of spot hunting for blokes, delivering a very funny lecture on fingering and using a brilliant orchestral analogy ("Think strings. It's not all timpani"). As Ward said, this was a public service announcement just for the straight blokes in the room, while the lesbians were sitting at home and saying, "We could have told you this."
Sikisa was a lively and friendly host who immediately connected with the audience at home
rating
Explore topics
Share this article