Album: The Grid & Robert Fripp - Leviathan |

reviews, news & interviews
Album: The Grid & Robert Fripp - Leviathan
Album: The Grid & Robert Fripp - Leviathan
The veteran Balearic dance popsters and the one-man guitar orchestra have a whale of a time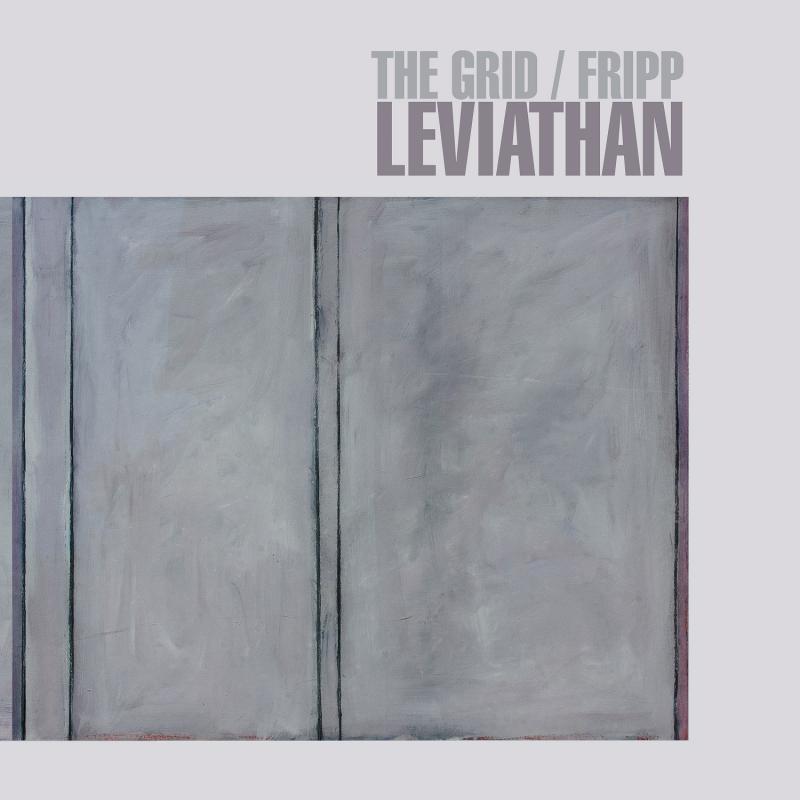 As grey as the music is not
With his band King Crimson laid up, the only chance to check out Robert Fripp's guitar prowess lately has been in the Robert & Toyah's Sunday Lunch videos that husband and wife post on YouTube. Their popular weekly assaults on classic rock hits are a game mix of the heroic and the cringeworthy.
Toyah Willcox is someone to whom the label "shy and retiring" has never knowingly been attached.
Anyway, here's a reminder of what Fripp can do in more serious moments, with his guitar hooked up to a container-load of digital gizmos, including a 76-second delay unit, as he creates his orchestra-like soundscapes. The music began life in the early Nineties when Fripp plugged in with Dave Ball and Richard Norris of The Grid. Some of the guitarist's work was used on The Grid's second album, 456, and their Top 20 follow-up Evolver. Further Fripp sorties have been retrieved from the vaults and moulded into Leviathan with Ball and Norris adding new synths, drums and effects.
Out of these offcuts The Grid have fashioned a cohesive work. It opens with a vast wodge of trouser-shaking synthesised guitar sound looming out of the speakers. Like the whale of the album title, "Empire" is a whopper, a pulsating, vaguely sinister ocean of sound. The mood, however, softens as long high notes, like shards of sunlight, break through and stately piano chords bring a sense of calm. With "Pulse Detected", Ball and Norris get to work: Fripp's long, ecstatic notes scud through the air over a gentle synth throb that recalls vintage Tangerine Dream. The guitarist sounds like he is figuring out the tune to "Matte Kudasai", one of King Crimson's rare serene moments.
"Loom" builds over a simple descending note pattern – more pop than anything the guitarist would do on his own. On the title track digital percussion starts to appear as the synths vibrate away into infinity.
Then on "After the Rain" clickety-clack synth drums take centre-stage, proving that even mighty cetaceans can groove. Here and on "Fire Tower" – the two most potent pieces – it's the tension between the robo-beats and the cosmic guitar orchestra that makes the impact. Not surprisingly, given The Grid's love of vintage tech, "Fire Tower"'s motorik stomp echoes early Kraftwerk. By now the album is enjoying itself in the middle of the dancefloor and refusing to leave. Later tracks may feel overly generous if you're listening on headphones at home; in a tent in a Dorset field at 2am they'll make perfect sense.
Leviathan sounds as old-fashioned as last year's hi-tech always does but it's still effective. Like the Pharoah Sanders-Floating Points album Promises, which came out in spring, the pieces need to be heard as a whole. Fripp's cerebral soundscapes, which, unchecked, can spiral off into chin-strokey dissonance, are tempered here by The Grid's pop instincts. If you enjoy the work of either party, it's worth diving in.
Below: Watch the video for "Fire Tower" by The Grid & Robert Fripp
A vast wodge of trouser-shaking synthesised guitar erupts
rating
Share this article