10 Questions for Bobby Gillespie of Primal Scream |

reviews, news & interviews
10 Questions for Bobby Gillespie of Primal Scream
10 Questions for Bobby Gillespie of Primal Scream
The singer talks concept albums, Mary Chain days, and his new music with singer Jehnny Beth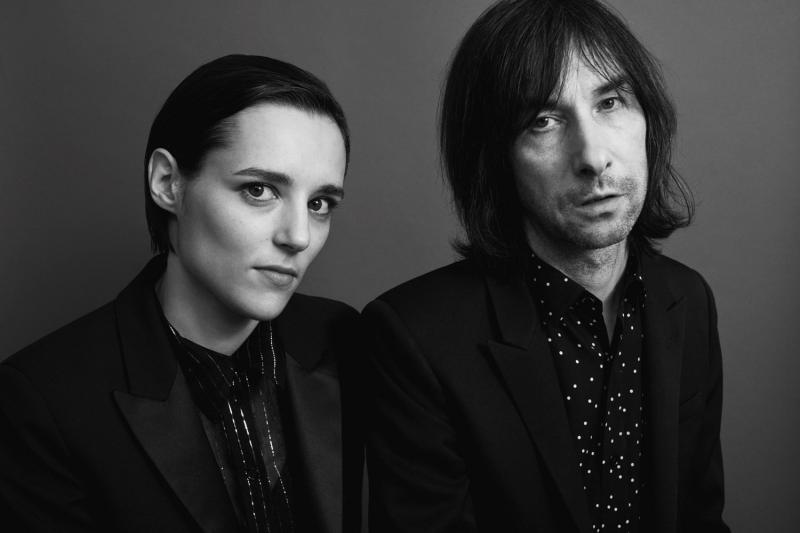 Gillespie with Jehnny Beth
Bobby Gillespie (b 1962) is best known as the lead singer and driving force of rock band Primal Scream. He was born and raised in Glasgow and met future Creation Records boss Alan McGee at school.
The pair would later move to London and, after a brief period drumming for The Jesus & Mary Chain (he played on their influential
Psychocandy
album), Gillespie signed Primal Scream to the nascent Creation in
1985
. After various different stylistic incarnations, Primal Scream captured the zeitgeist and hit gold in 1991 with their MDMA-electronic-dance opus
Screamadelica
.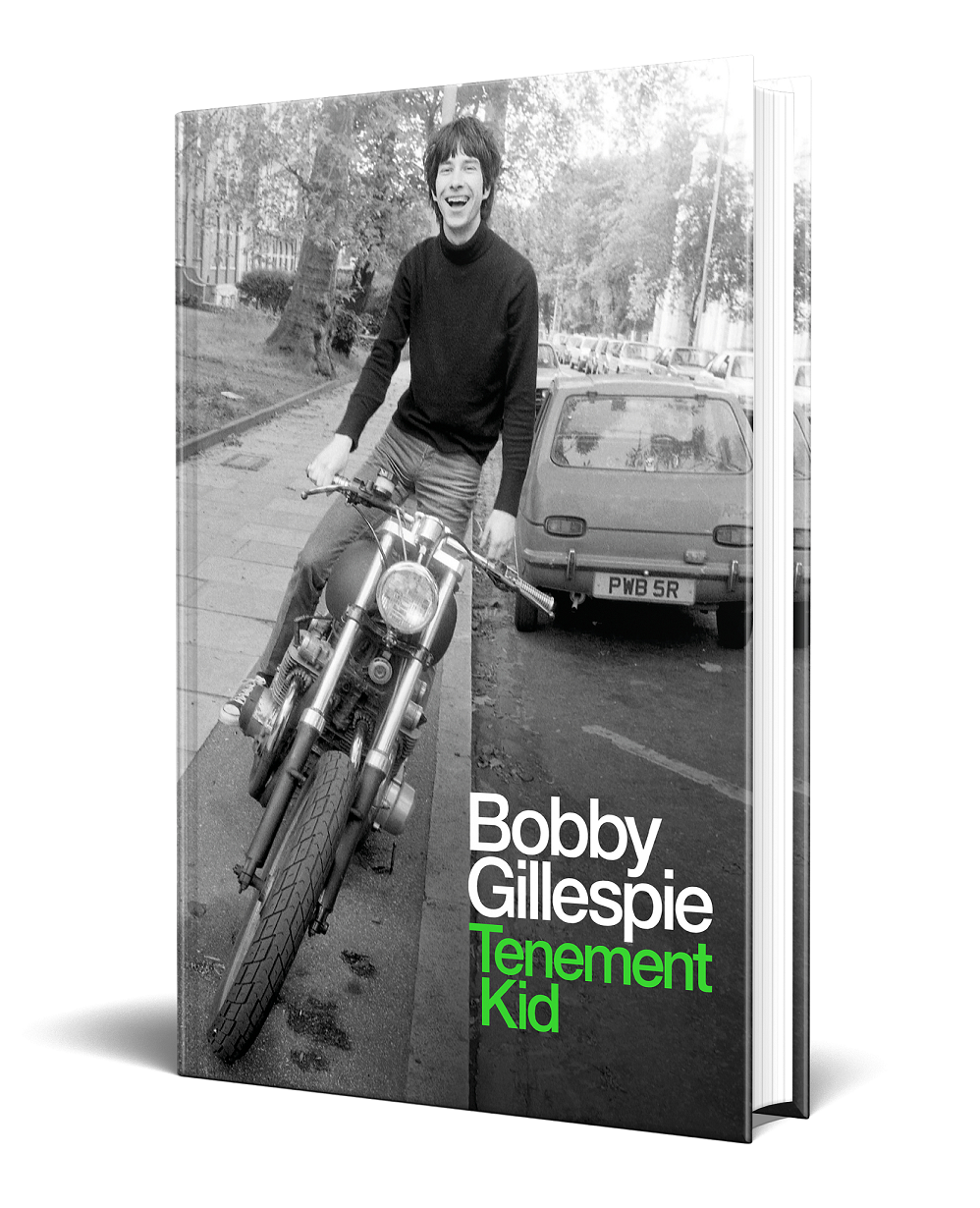 Primal Scream have maintained a high profile career, their music across a series of successful albums ranging from Stonesy rock to stark electro-punk. Their most recent album, Chaosmosis, appeared in 2016. Gillespie was renowned for many years for embracing the drugs'n'roll'n'roll lifestyle but went sober 13 years ago and now lives in London with his wife, fashion stylist Katy England, and their two sons. He and Savages singer Jehnny Beth have just released the album Utopian Ashes, and a first volume of Gillespie' autobiography, Tenement Kid, appears in the autumn. In our interview, he was repeatedly keen not to "give away" material from the book. His Scottish accent remains strong, his voice calmer than the tone on paper sometimes implies, with every other sentence punctuated by the phrase, "You know".
THOMAS H GREEN: With your forthcoming autobiography, did most of it come from your memory, or did you have to refer a lot to other people's memories?
BOBBY GILLESPIE: No, mostly me, except for some things, like bus numbers and stuff. I'd written that the 37 bus would take me from where I stayed on the south side of Glasgow to town square, but the 37 bus went from Castlemilk to Swingburn. It was actually a 31 bus I was taking into town to go to gigs at the Apollo. So just little things like that, yes, I had to ask a friend. Most of my book is about my childhood, my youth, before I was in bands, so I've got pretty good memories of that those days.
With the Primal Scream days, was it harder to recall?
I describe an incident that happened during a recording session, and I spoke to our guitarist, Andrew Innes, and he had a completely different story. Then I emailed the guy who engineered the session, and he had a completely other different story, right. Then I spoke to somebody who sang at the session, a gospel singer from the US, but he was talking about people being involved who we didn't meet until five years later. This whole thing about subjective memory, everybody has a different fucking story about the same recording session. I think you just trust your own memory and tell your own story. My book is about impressions. Even if the incident I'm writing about happened on a different day, it still happened on the session for the song in question, and if it happened the first day, the second day, it doesn't matter. I'm just writing my impressions of what happened 30 years ago, and that's good enough for me.
I'm going to ask you about your new album with Jehnny Beth. First of all, why is it not titled as Primal Scream with Jenny Beth, as that's what it is?
Because Jehnny wrote some of the lyrics, some of the songs, and it just felt the best way to present it was as a duets record, like Kris Kristofferson & Rita Coolidge, George Jones & Tammy Wynette, Gram Parsons & Emmylou Harris. I wanted to present it as an album written and recorded in that tradition, and I thought that would distinguish it from just another Primal Scream album
I've listened to the album a few times now, and it has a number of themes. You've, famously, in the past, been associated with the Blakeian mythos about the road of excess leading to the palace of wisdom…
Rimbaud's letter to his friend, when he writes about how an artist should consume all the poisons in the world, the derangement of the senses, that was a big influence on me when I was younger.
The song "You Can Trust Me Now" sings of being "haunted by the ghosts of those I hurt", of a sanity under siege, and of life lived "much too fast". The overall impression is of regret and guilt about those Rimbaud and Blake ideals. So, how does that sit with you now, eulogising the hedonic way of life as a kind of a path to knowledge, when on this album there are regrets about it?
The narrative on "You Can Trust Me Now" is somebody asking for readmission to the human race, because they've transgressed so much. They behaved in ways that they feel debased them and debased relationships with people that they loved. They poisoned the family, and they just poisoned themselves. It's a song of empathy and compassion. I believe that people can redeem themselves and deserve a second chance and that excessive behaviour and living, there's a price to pay for that. If you go far and deep enough, you don't just hurt yourself, you hurt people around you, so that's something that has to be learned, something that comes from experience.
How about "Sunk in Reverie", which begins "All these late-night parties pull me to the grave/Spiritual concussion, nothing left to say", and portrays a twilight partyland of vapid hedonism?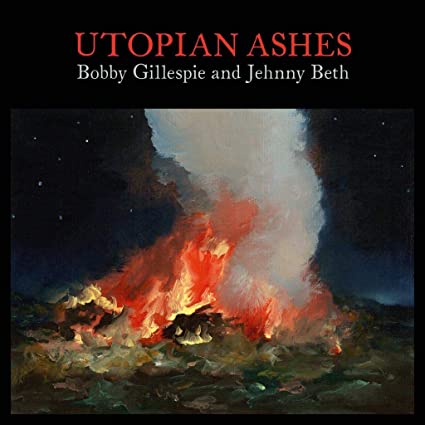 The narrator is kind of disgusted by the behaviour of the people he sees when he's out, this kind of parasitic behaviour. It's also really a sort of self-disgust because he still sees himself in those people because he was once out there behaving like them, he was once as shallow and disingenuous they are. So, it's really a song of self-awareness: the disgust you have for other people, sometimes is merely a projection of the disgust you have for yourself.
You've been in this game a long time and are aware how the media works. In the same way that, for instance, Beyoncé's Lemonade led to speculation about the nature of her marriage to Jay-Z, this album, in particular the songs about broken love and damage, may lead to similar speculation. Is that just something you push aside?
Only in England do you get a question like that. I've just been in Paris and did two weeks of interviews, and nobody would ask a question like that. They see it as a novelistic, poetic work, and I was treated as an artist who can write and has an imagination. Not everything has to be autobiographical, it can also be fictional, or it could be autobiographical mixed with fiction. I'm a guy in my 50s, I've lived a long time. I've seen my friends and their relationships falling apart. And so, you know, the whole idea of two people living alone, together and apart, that's something that really fired my imagination, because a lot of people of a certain age could relate to it. I'm happy. I've got my wife Katy, got my kids, you know, everything's good. I don't know how old you are or if you're married, but if you're in a relationship for a long time, it's never always easy, you know? Really the album's about struggle; emotional inarticulacy is the crux of it. It's an existential truth that most people, if they're in a relationship, are going to come to the experience I'm writing about on this record.
Yeah, cards on the table, I'm 53, twice divorced, but in a happy relationship, so I can relate to that.
I spoke to Noel Gallagher once and for various reasons it came up, "D'ya ken the number of a good divorce lawyer," and he said, "There is no such thing as a good divorce lawyer." [Laughs heartily] No, it's like everything is personalised here, a tabloid mentality. If you go to Europe, they see it as art.
You get a lot of that around hip hop, because a lot of hip hop is like filmmaking in that it dramatizes and exaggerates situations, particularly around crime, and people take it literally.
Rock music has never really fucking grown up properly, you know. I wanted to make a grown-up record about grown-up problems, real adult problems, just like those old country records where they confront these issues in very plain spoken, direct, often brutal, language. I mean, essentially it is quite dark and it can be painful but I think it can work as redemptive... maybe "cathartic" is a better word. That's how I relate to a lot of the music that I love, when a songwriter condenses something you feel to a line or two, or a metaphor. It just makes this beautiful image in my head, a connection. I hope our record can do the same.
The song "English Town" is a bleak, dystopian portrait of Britain. It has a different tone than the rest of the album. Would you agree with that?
Oh, yeah, yeah, yeah, but it's still a song about dislocation. "English Town" deals with social dislocation, but also emotional inarticulacy again. It's a song where the narrator's walking through a small English town and down the high street the shops are boarded up, even Poundland is shut down, maybe the only shops left are charity shops. The local businesses have gone and a scene is painted of post-industrial decay and hopelessness. It's a song of empathy but also there's a real fucking anger in there.
It's also quite jazzy, which is rare for you.
Well, we can do anything, you know
This is a concept album, which leads me to a rather obvious question: do you have a favourite concept album?
Here, My Dear by Marvin Gaye is pretty good. And maybe What's Going On by Marvin Gaye as well. Superfly [by Curtis Mayfield] is a film soundtrack but it's also a great concept album.
As a teenager – and still - one of my favourite ever clips of music on the television was the chaotic appearance by The Jesus and Mary Chain on the Whistle Test. Do you have any memories of that?
I have. I've written them in my book. I don't want to spoil the book. I just remember it was really early in the morning. Like 9.00 or 10.00 in the morning. Can you believe that? I think the idea was to get the band there early so they wouldn't be wasted but when the band turned up, they were completely wasted. Yeah, so I don't remember much. I just remember watching it when it was broadcast and being very excited by it.
I interviewed [Jesus & Mary Chain singer] Jim Reid about it once [read here] and he didn't remember anything about it at all.
I'll tell you what, I'm not fucking surprised. All will be revealed in my book.
Below: Watch The Jesus & Mary Chain on the Whistle Test, 12th March 1985
Going back to Screamadelica, obviously Andrew Weatherall and yourself and the band receive a lot of plaudits, but would you say co-producer Hugo Nicolson is an undersung character in the saga?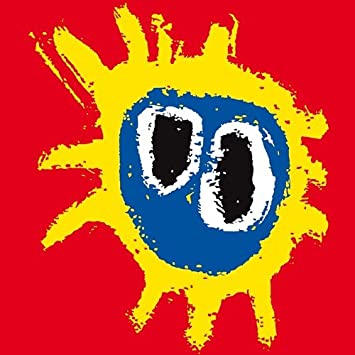 In the book I give Hugo a lot of credit. I think Hugo and Andy were a great team. If you actually look at the album cover, it says, "Produced by Andy Weatherall and Hugo Nicholson". I think the media just picked up on Weatherall and he was very quotable. Also Weatherall went on to do really good work after Screamadelica. Hugo came on the tour, joined the live band, and he was brilliant. It was great to have him onstage. And then he… [long pause] yeah, he got very ill for quite a while and disappeared. He started in studio work again, worked for bands like Radiohead, but him and Weatherall weren't together. I don't know exactly what else he did but his work on Screamadelica is stellar.
Final question, then – and it's another rather cheesy one – but, given you've just written one, do you have a favourite rock biography or autobiography?
Well, it's not really an autobiography, or a biography either, but, yeah, Hellfire by Nick Tosches. The other one is Papa John by John Phillips [of The Mamas & Papas], the ultimate rock'n'roll roll drug memoir. He ended up in some very dark places. Even Keith Richards couldn't keep up with fucking Papa John, you know.
Below: Watch the video for "Chase it Down" by Bobby Gillespie & Jehnny Beth
Rock music has never really fucking grown up properly
Share this article