Album: Parkway Drive - Darker Still |

reviews, news & interviews
Album: Parkway Drive - Darker Still
Album: Parkway Drive - Darker Still
A heavy metal treasure trove - euphoric and atmospheric throughout, yet punchy and energetic
Wednesday, 07 September 2022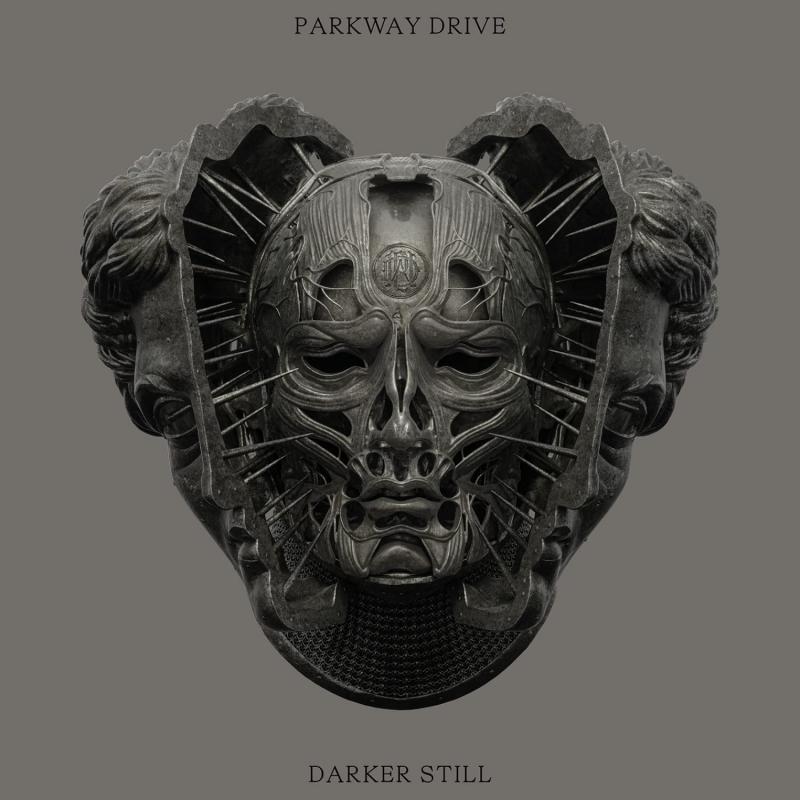 Parkway Drive breathe new life into a nostalgic metal sound
Away from the spotlight of mainstream music the metal scene thrives, unbothered with how much attention it picks up. When bands like Architects reach number one in the UK charts, it is huge, but unimportant. Instead the scene is preoccupied with its own endlessly shifting subgenres and sounds.
Enter Parkway Drive, an Australian metal band who spent the first part of their career firmly within the "metalcore" subgenre. Born from an aggressive merging of metal with hardcore punk, it melds the ferocious energy of hardcore with the intricate riffs and musicianship of metal – a heavy match made in heaven.
Their 2015 and 2018 albums – Ire and Reverence – saw Parkway Drive graduate away from their origins, transitioning to a more classic metal sound. This journey continues still and reaches its apex with their latest effort, Darker Still. It still bears the hallmarks of Parkway Drive's previous work, in particular Winston McCall's characteristic gravelly barked vocals. But musically, it is as impactful and powerful as ever.
Opening track "Ground Zero" teases into proceedings, McCall taking a softer approach over lullaby xylophones before an eruption of supercharged power-chords and soaring guitar leads. "Like Napalm" follows with an immediacy and urgency that will have crowds moshing and head-banging everywhere Parkway go. Meanwhile, "Glitch" bounces with an industrious chugged riff that Metallica would be proud to call their own.
In all, Parkway Drive breathes new life into a nostalgic metal sound. This is apparent in the centrepiece title track, evoking Metallica's timeless "Nothing Else Matters". Equally, they do enough to leave their own imprint rather than simply reproduce and pay homage. From the choral vocals that bring in "The Greatest Fear", to the grimy, ominous tones of "If A God Can Bleed", there are ideas throughout that bring an appreciated newness.
Darker Still is an ode to persevering through life's travails, and closing "From the Heart of Darkness" provides an emphatic finale to this heavy metal treasure trove: euphoric and atmospheric throughout, yet punchy, immediate, assertive. If you're to listen to one metal album this year, you'd be hard pressed to find better than this.
It still bears the hallmarks of Parkway Drive's previous work, but musically it is as impactful and powerful as ever
rating
Explore topics
Share this article