Rimini review - crooner without a conscience |

reviews, news & interviews
Rimini review - crooner without a conscience
Rimini review - crooner without a conscience
A hasbeen singer gets a moral poke in Ulrich Seidl's latest bleak comedy
Saturday, 10 December 2022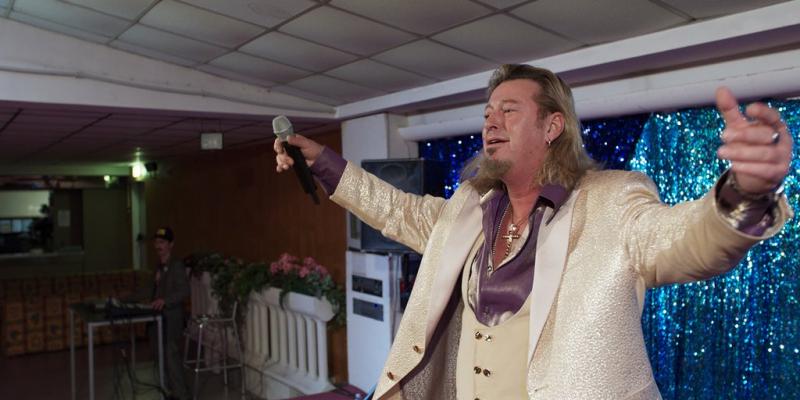 Yours sincerely: Michael Thomas as Richie Bravo in 'Rimini'
The cartoonist Gerald Scarfe – or his equally mordant forebear George Cruikshank – couldn't have drawn a seedier Eurotrash excrescence than the crooner, Richie Bravo, who dominates Ulrich's Seidl's Rimini.
A hasbeen still purveying his Eighties-style Schlager pop to his few surviving female fans, porcine Richie – he of the dirty-blonde mane, sealskin coat, sexagenarian bloat, and oily seduction shtick – rivals in cringeworthiness the Demis Roussos lusted after by Beverly in Abigail's Party.
The wrinkle in Seidl's latest chilling satire of moral baseness is that Richie (played by fellow Austrian Michael Thomas) is almost likable in his loathsomeness, his glib amatory charisma undeniably effective. He's barely fazed when, having hit on a younger woman he's noticed at one of his shows, he learns she's his estranged daughter, Tessa (Tessa Göttlicher, pictured below with Thomas).
There's a remote possibility Richie's conscience is pricked when Tessa insists he financially compensate her for 18 years of paternal neglect. It's true he readily agrees to raise the 30,000 euros Tessa demands, dubiously claiming it's for her mum. It's also true Tessa's silent Middle Eastern boyfriend makes him nervous.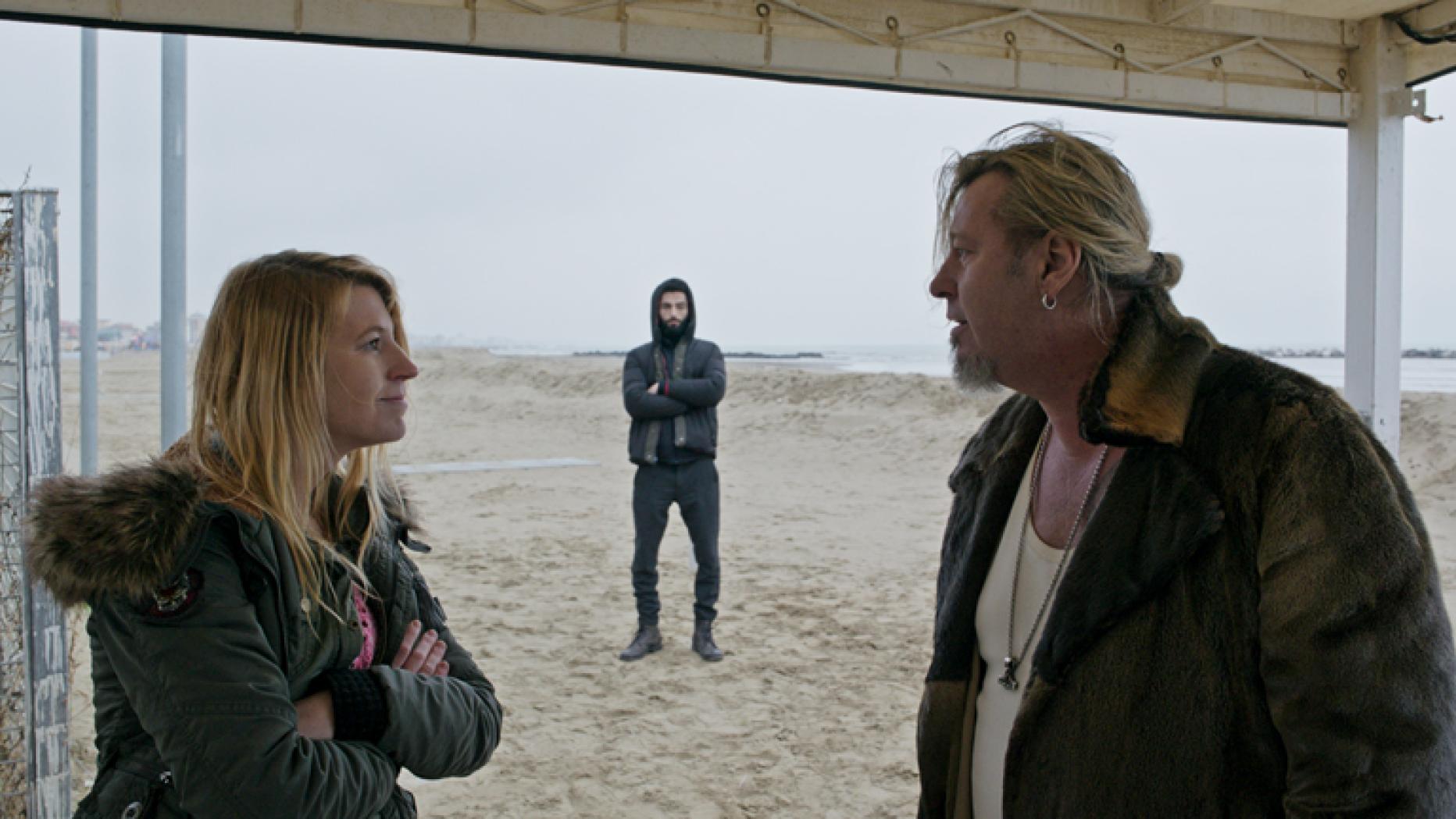 Tessa has traced Richie to Rimini on the Adriatic coast. As usual, this king of kitsch and schmaltz is wintering in his beachfront house-cum-studio, which is decorated with life-size cut-outs and an airbrushed portrait of him during his glory days.
In tacky clubs and elders' resort spots, he performs for audiences of between six and 20 of his superannuated fans – mostly portly women as blonde and starstruck as they were 40 years earlier. Some of them pay him for sex that he usually concludes (if he can get it up) with a request for a blowjob.
Richie's exploitation of these women echoes the white women sex tourists' exploitation of Kenyan beach boys in Seidl's Paradise: Love (2012), but one gender isn't more immune than another from the director's pitiless gaze. Just as Richie visits his father, a onetime Nazi with dementia, in his retirement home to empty his bank account, so one of Richie's clients takes him to bed in the hotel room where her ancient mother struggles for breath behind a closed door.
Partnered as usual by his screenwriter wife Veronlka Franz and cinematographer Wolfgang Thaier, Seidl uses space unerringly. The spectacle of Richie slouching almost daintily on his Toad of Toad Hall legs past Rimini's mist-shrouded shore and liminal spaces carries metaphorical weight: he's a monument to selfishness and fraudulence in an entropic Europe. Richie's walk is the obverse of the furious gaits of the oppressed teens in the films made by Alan Clarke.
Cash-strapped Richie eventually commits a heinous crime during a drunken tryst with two of his lady friends in a shuttered hotel. The big slob gets away with it, too, since Seidl knows the way the world works. Payback comes indirectly, Richie being saddled with an unanticipated problem that addresses white racism and the migrant crisis.
The psychic damage at work in Rimini is multi-generational. Tessa has turned out venal because Richie abandoned her. Richie's cruelty was learned from his father, Ekkehart (the late Hans-Michael Rehberg), who at the beginning is brought to his forgotten wife's funeral by Richie and his brother, Ewald (Georg Friedrich); the latter will be the focus of Seidl's upcoming companion film. Dad's there, alone in his room, in the final act, smugly crowing the Nazi dictum "To each his due," and weeping for his dead Mutter. If only she'd never heard the siren song of amore.
Richie is a monument to selfishness and fraudulence in an entropic Europe
rating
Explore topics
Share this article