Classical musicians on life after Brexit - 4: singers speak out |

reviews, news & interviews
Classical musicians on life after Brexit - 4: singers speak out
Classical musicians on life after Brexit - 4: singers speak out
Top tenor Nicky Spence introduces five other distinguished voices on the visa debacle
Thursday, 11 February 2021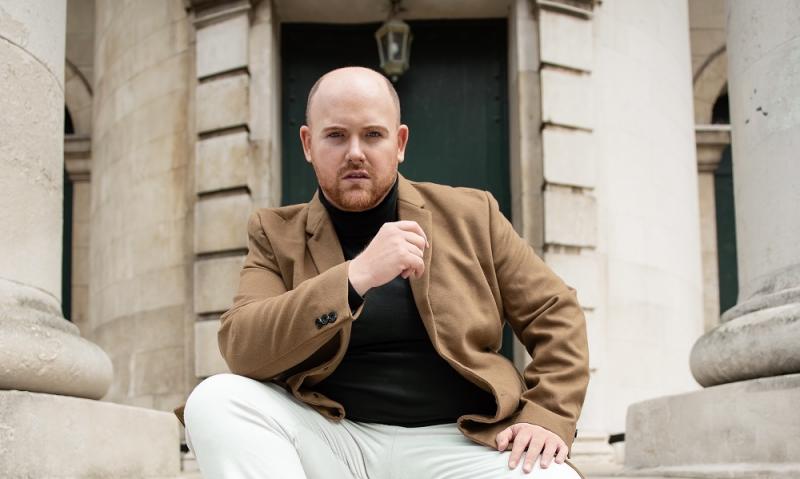 Nicky Spence: 'the UK as it stands seems not to be able to facilitate something which goes against the spirit of the Brexit rhetoric'
Forget the pandemic, it's Brexit which could ring the death knell for artists who are currently hoarse from begging to be taken seriously as a respected export.
From Tchaikovsky to Britten, music itself has always been offered visa free but as the repercussions of Brexit are truly felt in the UK, the stories I've collected below from my singing colleagues highlight our increasingly vulnerable position as artists.
Thinking back to summer jobs selling tequila on the strips of Magaluf and now selling a Schöne Müllerin to a tentatively packed auditorium in Barcelona, the annexes negotiated in the Brexit withdrawal agreement have made the usual hoops for overseas employment even more fiery. As things stand without an EU-wide and UK commitment to allow artists to fulfil their contracts as previously realised, all artists must negotiate 26 differing sets of rules for each EU country which often now come with hefty visa bills and faffy antiquated administration.
It's true that musicians don't always embark on engagements just for the fee. Some of us make enough to pay for these extra bit of paper but for many, and especially for young musicians, the sums won't add up and we'll lose a whole generation of musicians. which is a tragedy. Whether you earn large fees or small, the extra costs involved in hiring a UK based musician will put us at a disadvantage in an increasingly competitive industry.
Culture itself is big business contributing £5.2 billion to the UK economy, and while significant provision has been made for business consultants and a large part of the fishing industry for example, musicians are still often seen as artisans living in garrets or flaky misanthropes who don't contribute equally to society. This is certainly not something many of us recognise as we deftly manage the realities of being a modern musician while gladly settling our quarterly VAT commitments.
This also isn't a question of resourcefulness. Musicians are adaptable by nature yet some are being pushed to the most drastic measures, whether through finding citizenship elsewhere through a long lost relative or moving country altogether to seek a less hostile cultural harbour. The ethos of music making is a cultural exchange often enriched by diversity and built on collaboration and a dialogue of shared experiences, free movement, and there sadly, lies the rub. The UK as it stands seems unable to facilitate something which goes against the spirit of the Brexit rhetoric.
My greatest fear is that unless a reciprocal agreement can be found quickly by the government, the sector which was once heralded as the jewel in Britain's crown will be viewed as a thorn in the side of some of our most exciting cultural exports.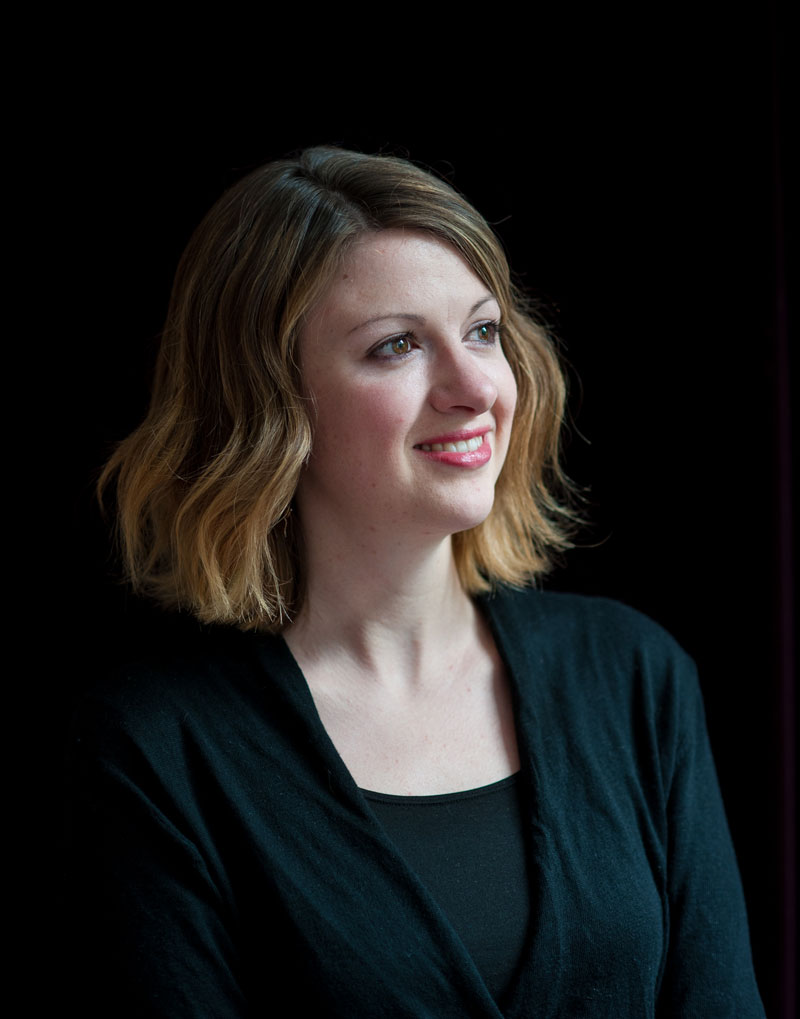 Catherine Backhouse, mezzo-soprano

I was booked for concert work in Norway in the second half of January 2021. The management there took great care to arrange my Covid tests and quarantine period before rehearsals were to start. It was therefore a real shock to receive a phone call on 6 January explaining that the new post-Brexit rules meant I wouldn't be able to get there.
The newly required working visa costs around £600 which the company were willing to pay (I worry other organisations won't be willing or able to be so generous). The waiting time was in this case the problem, as at around six weeks it would be impossible for the visa to be processed before I had to be there. This meant they had no choice but to unbook and replace myself and the other British singer who only had a British passport. As you would expect this was devastating news at an already very difficult time for self-employed musicians and has left me not only suffering financially but thoroughly depressed about the future of freelance British musicians if the situation doesn't change.
Susan Bullock CBE, soprano (pictured below by Christina Raphaelle Haldane)

Having been fortunate enough to travel freely around Europe, and indeed the world, for all of my career to date, the idea of now having to apply for visas and work permits in each European country that requires them is daunting to say the least.
Already we have seen in the past few weeks from colleagues trying to get to work in opera in Spain, it is a complex, time consuming and costly process, with enormous amounts of paperwork involved for just one visa for one job.
The effect that Brexit will have on all musicians is frankly devastating . Some musicians will simply not have the funds to pay for endless visas, and the rules about how much time one can spend in the EU before having to come back to the U.K. for an enforced period of time, means that the concept of going straight from one contract to another will be impossible.
I can only speak as a singer but it is important to note that opera contracts, for example for Wagner operas, are often 90 days long from the start of rehearsals to the end of the performances so that will then preclude performers from going on to another contract in Europe. Until now it has often been the case that one returns home for a few days and sets off again to another country almost immediately. That will no longer be possible.
Touring for orchestras , choirs, chamber groups and soloists alike will be incredibly hard to achieve. European tours mean just that: touring to different countries. The idea that a symphony orchestra for example will need to get visas for every single member for each individual country that requires them is inconceivable, not only from the bureaucratic standpoint but also from a financial one.
Perhaps most important and terrifying is the effect Brexit will have on to our young musicians who are just starting out in all genres of music. this damage will be irreparable. Freedom of movement is absolutely crucial in the music profession. We risk becoming a very inward looking nation, artistically speaking, if we are not allowed to experience the culture of other countries and also in turn, be allowed present our culture to others. It is a heartbreaking, infuriating unnecessary scenario, and one which could so easily have been avoided, had some thought been applied to it in advance of the UK withdrawal from the EU. It saddens me enormously to see how little regard this government has for the arts, and we are at great risk of losing many fine musicians who will simply give up unless things change.
Allan Clayton, tenor (pictured below by Sim Canetty-Clarke)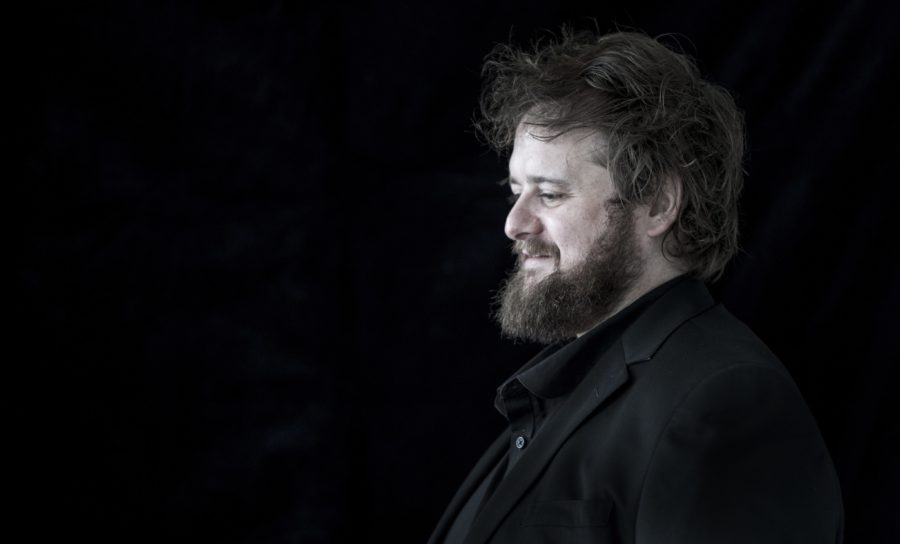 Cut me a piece of cake and pass me a cup of Sovereign Tea, because post-Brexit work in the EU is a breeze... I've had a nervous wait this month waiting to hear whether my visa for Spain would be approved despite doing my best to provide the Consulate with the necessary documents (so very many documents), paying the best part of £300, and travelling to London during a national lockdown to attend an interview. Oh, and the rehearsal period had to be cut by a week so that we could fit into the 90 day visa window. Teatro Real in Madrid have been amazing in their support of the (largely British) cast of Peter Grimes, and whilst Covid hasn't helped matters, it is Brexit that raises the most concerns.
I have no idea how this contract will affect my EU work for the rest of the year. As well as concerts in Austria and Germany over the summer, I am due to perform at the Komische Oper in Berlin this autumn. I will need to go through a similar process in applying for a visa, but have been warned that if it is denied for any reason, I won't receive any compensation. For all opera singers, contracts abroad involve significant financial outlay before any money starts coming in; can we risk booking months and months of accommodation, flights, and coaching on repertoire only for a visa to be denied?
What about last minute offers of work? Almost all of us have benefitted from a so-called 'jump-in', but with visas needed, passports surrendered to Embassies for weeks at a time, these (often career-launching) opportunities are likely to be denied to those of us with British passports.
As Michael Berkeley said recently, "Music and, indeed, all art is about the exchange of ideas. If you're not able to have that conversation, you become very backward-looking." Britain's musicians risk being left out of the conversation entirely, and our Government must act now to prevent that from happening.
James Hall, countertenor
It was almost inevitable that our introduction to the new Brexit reality would be accompanied by heightened coronavirus restrictions. Along with many others, the UK performing arts industry has been paralysed by the social distancing requirements, so the ability to work internationally has now become more valuable than ever.
For years, British travelling performers have had the luxury of working in any EU member state without having to go through the visa process, creating a continental working community system where performers can work at any venue across Europe with little issue at short notice. Today, the soft power provided by the British artist is considerably diminished and restricted by the innumerable issues of multiple visa acquirement. For example, young singers often find a large portion of their work coming from jump-ins, an engagement that comes after another performer has had to drop out at short notice. If this situation arises in a country that requires a work visa for us British blue passport holders, this vital and valuable opportunity is no longer available.
If you are lucky, you may be working with a company who will help you traverse the rocky terrain of visa application. If you're not, there are many difficult hurdles ahead. Every job opportunity now comes with the added issues of having to find out which visa (if any) I would require and how much it would cost me, when I am available to go to London and attend a visa interview keeping the additional travel costs in mind, and knowing when I would have my passport returned so that I can try to continue working.
The added costs of the visa system aren't just the price of the visa themselves. (I am currently in Austria and I feel extremely fortunate that I only had to pay £80 for a type-C visa which allows me to work here for up to 90 days. Horror stories are already making the rounds, with colleagues lumbered with visa expenses up to £600 to work at a one-day event.) For my application to be successful, I need to purchase all of my travel and 6 weeks of accommodation before my interview and present them to the embassy. If my application is declined, I am at risk of not only losing my job but also the not-insignificant amount of money I had to put forward. In a job that does not always provide a steady income stream, one declined visa could be absolutely devastating.
The UK's current relationship with each separate EU member state is different and the required information to work in these new set of circumstances is not clearly available. Without clarity and an improved ability to travel between the UK and the various European states for work, the worrying trend of people being forced to abandon their dreams in a valuable British industry will accelerate. It's inevitable.
Louise Kemény, soprano (pictured below as Sophie in Oper Bonn's production of Der Rosenkavalier with Emma Sventelius as Octavian)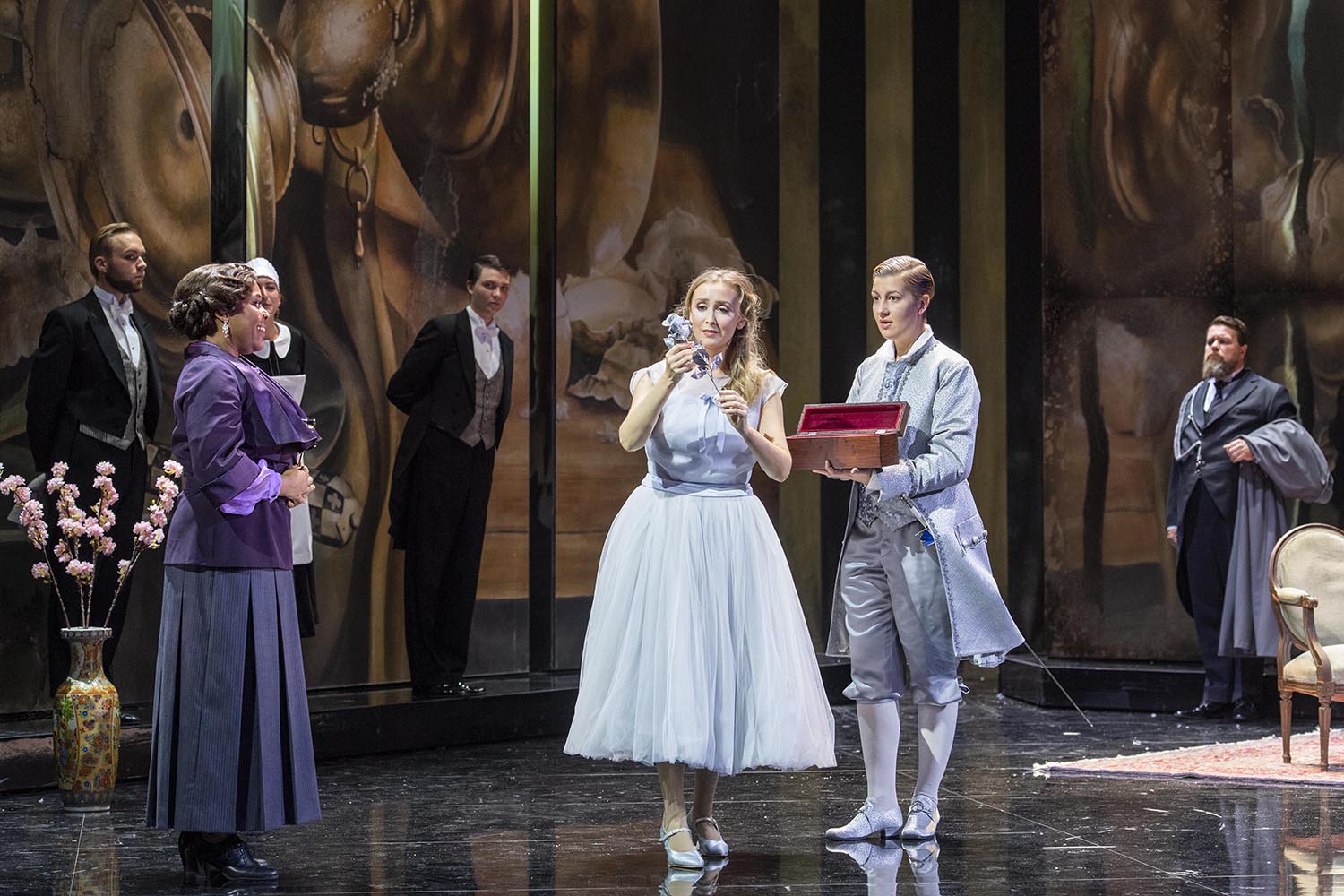 I've returned to a beloved German house for a dream title role. The last month has been rollercoaster - will it happen? How? - but I'm here. I've got my first rehearsal tomorrow.
The last month was full of nightmare-stress: realising the theatre would proceed with the production (or try to), not knowing if I'd be allowed to fulfil my contract; trying to get a visa but finding the German Embassy closed for the foreseeable; returning to my Hungarian heritage in search of EU citizenship (and the right to do my job).
I then heard the theatre had found a solution: a triumph I can't rely on in future; if I want to work in Europe, I need to be European. I found myself running for the last three-hour PCR test in London, embarking upon an epic journey (my extraordinary husband drove me to Germany).
Lack of documentation about my Hungarian-born grandfather had cost me citizenship before; I've found a researcher who is currently gathering records in Budapest. It's strange filling in these blanks about my grandfather, who'd fought so hard to get to England as a lone teenager, whilst I scrabble to find a way back. As a child in the 1930s he'd lived in Vienna; in 1939 he escaped to England, through wit and good luck, claimed asylum and signed up.
I read that during late-stage Brexit negotiations our government turned down the EU's offer for touring artists. I'd become numb to the Brexit-news-cycle but this penetrated. Thudding heart, sinking stomach. I'd spent 2020 trying to make the time count for something: practicing, preparing, trying to make a positive impact on my community. I'm overjoyed to be in Germany with incredible colleagues, in a theatre that bent over backwards to make me welcome and bring me back.
For many, and especially for young musicians, the sums won't add up and we'll lose a whole generation of musicians
Explore topics
Share this article