First Person: tenor Nicky Spence on working with Blackheath locals on screen Stravinsky |

reviews, news & interviews
First Person: tenor Nicky Spence on working with Blackheath locals on screen Stravinsky
First Person: tenor Nicky Spence on working with Blackheath locals on screen Stravinsky
'The Rake's Progress' distilled and introduced by its star and community opera patron
Nicky Spence as Tom Rakewell on the telly
As patron for a community organisation, I see clearly how opera is the biggest collaboration going. Between stage, orchestra pit, school liaisons, chorus leaders, make-up bays and the magicians of the technical team, every cog is of equal importance.
For the last 12 seasons, Blackheath Halls Community Opera has staged an opera each year, bringing together world class soloists and enthusiastic members of the local community who make up the orchestra and opera chorus. I really enjoy this further process of collaboration between professionals and members of the community.
This takes an immense amount of planning so when the safety curtains of the world s opera theatres began to crash down earlier this year, we soon knew it would be impossible to mount our planned production of Macb... (you know, the Scottish Play turned Opera – I'm not sure what the etiquette is here in terms of bad luck, but we certainly don't want to complicate our karma allowance at this stage).
I was hugely aware of the implications of this loss but we were keen to triumph in this most reactive of landscapes with an operatic online offering for our community. In a time when Zooming didn't occur outside the realms of a motorway, we all stumbled through the digi-gate with an online opera gala which celebrated the Blackheath Halls Opera and brought contributions from far flung celebrated soloists and community members alike. Some technical issues aside, this gave us confidence to embark on a festival of online events which included operatic cook-a-longs, community coffee hangouts for community members, interviews and opera insight evenings by the great and the good and even opera bingo (there's always Cosi, number 33).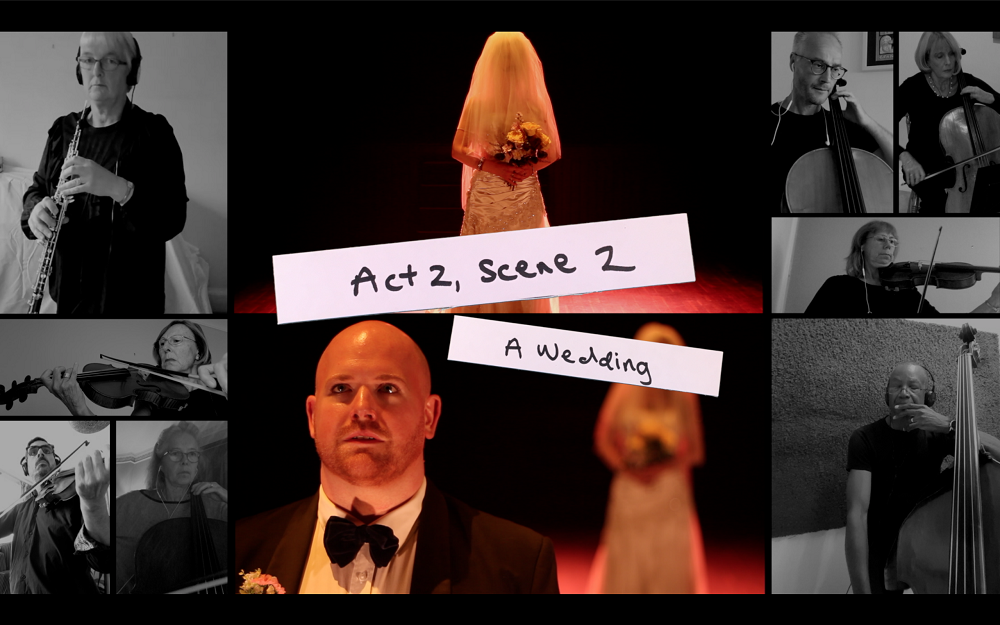 These events were all gloriously received in the spirit in which they were created, but we realised that one of the most important aspects of what makes community opera special was missing: the process. Beyond the obvious hunger for live or "as live" music making and enjoyment, there was a need to connect with each other beyond the screen. For the community who take part in our productions each year, losing this opportunity to rehearse together and perform goes well beyond the footlights. The opera has become an essential release from the daily drudgery, an annual highlight, and for some, it simply offered a crucially important moment for social connection which they might not have otherwise.
Hopscotching through complex government guidelines and a realisation that our British climate doesn't offer the most trustworthy outdoor arena for community gatherings, our biggest hurdle in all this was fear. Opera has long been a contact sport but there is a legitimate fear of coming together during a pandemic when a well-meaning rehearsal of an operatic chorus could lead to illness or worse. Plans and contingency plans could easily disintegrate before having the chance to commit them to paper so we needed a more pandemic proof plan which would give our community a more dynamic experience.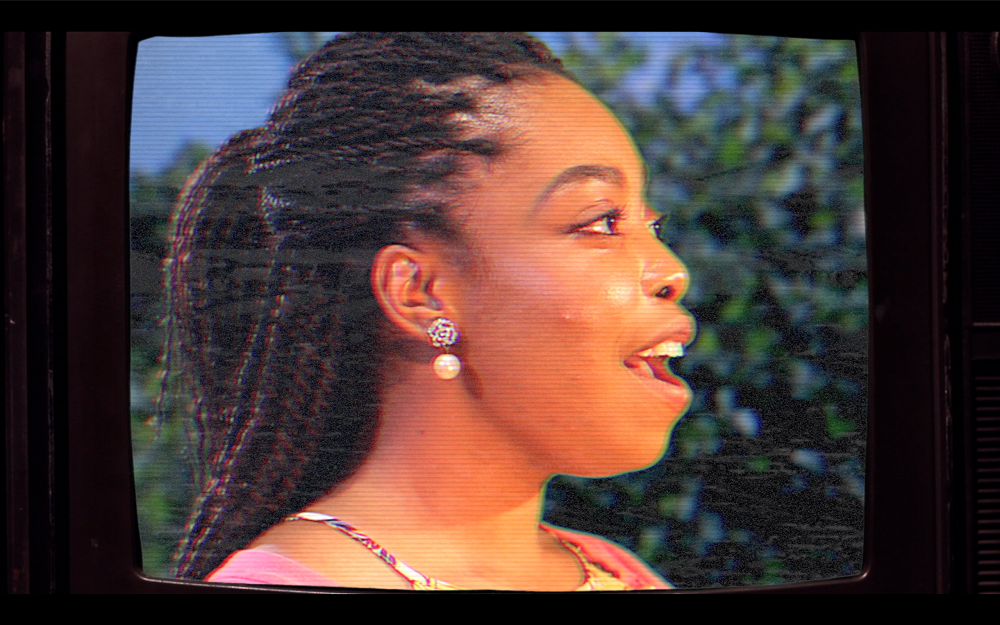 Rose Ballantyne who is the producer and beating heart of Blackheath Halls Opera enlisted a team we'd worked with before: director James Hurley and conductor Christopher Stark of the Multi-Story Orchestra alongside world-class singing colleagues Ashley Riches, Francesca Chiejina (pictured above as Anne Trulove), James Way and Kitty Whately. Once James had alluded to a distant penchant for film making, we reckoned we had the enthusiasm and collective skills to pull this off.
One of the interesting limitations of community opera is the scale of opera and rehearsal time. While presenting Stravinsky's The Rake's Progress in its original form could prove too large a challenge usually, the pandemic had offered us a positive in legitimately presenting a truncated version which would be more easily enjoyed slog-free online. In 30 minutes, James has created a video diary following Tom Rakewell's dreams and fantasies, caught between life on screen and in person.
Setting off on this nosebleed-inducing learning curve together, the community were armed with skills they'd learned from recording parts individually for an online excerpt from Tosca earlier in lockdown (watch below).
.
James had designed a way for them to collectively yet separately film their contributions from their homes in a way which deepened the context of the opera and offered a creative company experience which resonated far more closely with our normal opera process. Christopher, our conductor, was able to hold sectionally distanced rehearsals with the orchestra in turn which he'd later record and layer together with the singers' vocal lines which James filmed on location at Blackheath Halls with a skeleton crew. It was a thrillingly intense experience for all involved.
Now that our film A Journey through the Rake's Progress is up and running, I'm not only personally excited to see the work of our team; it's also given me a moment to reassess the importance of process in a community setting.
While we're all rushing to get back into the stalls of opera houses and onto the stage, let's not forget how essential community work is to the arts in general and how we must work hard to safeguard its place during this pandemic. Beyond the social implications of coming together, it's often us broken-in soloists who can be as fundamentally changed by this experience as anybody else, possibly even more so. My experience is that community opera can broaden the collective thought of what the art form can offer past the stage itself, re-engaging the importance of that unique collaborative element which good opera presents. For opera to survive in general, it must be for all. And the potential for opera in a community setting is that the shared experience resonates more honestly with the universal themes and human connection opera can offer for all involved.
Watch Blackheath Halls' A Journey through the Rake's Progress
Opera has long been a contact sport but there is a legitimate fear of coming together during a pandemic
Explore topics
Share this article