Classical musicians on life after Brexit - 3: violinist Sara Deborah Struntz-Timossi |

reviews, news & interviews
Classical musicians on life after Brexit - 3: violinist Sara Deborah Struntz-Timossi
Classical musicians on life after Brexit - 3: violinist Sara Deborah Struntz-Timossi
Another previously free-ranging player adds her voice to individual stories featured here
Thursday, 04 February 2021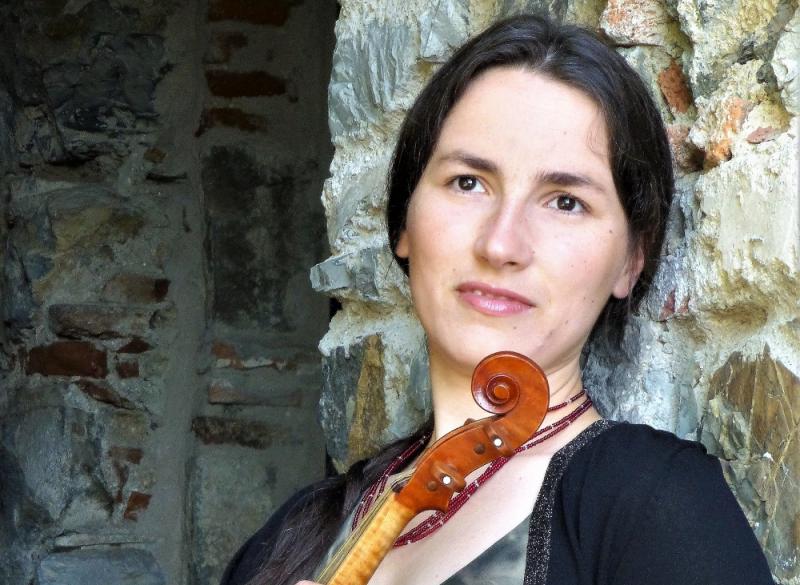 Sara Deborah Struntz-Timossi
Sara Deborah Struntz-Timossi is an international award-winning violinist who has toured with early music ensembles like the European Union Baroque Orchestra, Dunedin Consort and The English Concert, as well as performing across Europe as a soloist and chamber musician.
She is also Artistic Director of the Spirit of Music Festival that brings music right into her east Hampshire community.
Everything in my life as a musician and private person was facilitated by the mutual agreements within the EU. My studies in the UK as a German citizen were funded by reciprocal EU study regulations. Within the unique international cultural hub that London has been in the last decades I was inspired by countless musician teachers, directors and colleagues who I trained and worked with. I started professional touring with orchestras and for chamber and solo concerts while still studying, and crossing borders has been an essential part of my professional life ever since.
We musicians are international people - we don't do borders in our heads; we benefit from the constant exchange of ideas, experience and hard work. [Pictured right: The English Concert at the Rheingau Festival]. Our profession has always modelled the constructive collaboration beyond language and culture barriers. Stopping this exchange means stopping centuries of growing culture in the UK and Europe and leaving UK performers behind the rest of Europe for employment and experience. In very profane terms it means cutting out half or more of our regular income and losing even more highly trained experts from the profession than the third who have already had to consider moving job due to the Covid crisis. We are facing a hugely impoverished cultural scene in Britain, both for the lack of incoming performers from abroad and for the falling away of British musicians who just cannot afford to stay in their profession. Subsequently we risk generations of would-be performers non-existing because of the lack of available training and opportunities at the start of their careers.
At the time of casting the vote on Brexit was declared mostly an ideological choice on sovereignty that would have no negative implications whatsoever for the British. Since then however, due to a lack of new timely regulations, Brexit has come to endanger the livelihoods of hundreds of thousands who rely on free movement for their work and trade. People in and outside the UK have spent their lives building up their connections and standing while contributing greatly to both the economy and the cultural life of Britain. They now see their contracts, services and goods literally disintegrate – not just performers but also those industries and small businesses who were at the centre of the debate like fisheries and British products.
Talks on a mutual agreement for the performing sector failed when the last minute Brexit deal was drawn up, so it is still not clear what we face in terms of extra administration time and fees for touring travel. But it is certain that these new hurdles (individual to each EU country's immigration policy) will prove unconquerable for many medium-size festivals and venues that usually employ us, as well as chamber groups and orchestras that have grown together from various nationalities. Thanks to COVID wiping our diaries clean prematurely, we might not even appreciate how much work we will be losing to Brexit in years to come, but the impact has already been felt by many who hold part-time positions with orchestras and other institutions on the continent. Others who could, have made arrangements to move abroad to save their careers and living, resulting in a huge loss for cultural life within the UK for decades to come.
Whatever the government previously said about protecting British business and services, the level playing field that existed up to now in the entertainment industry and in which British orchestras, bands and solo performers had been right at the top of the competition, has been taken away overnight. In recent parliamentary debates and statements the government has assured that it cared deeply about music and the wider performance industry. Care however must translate into quick action, and if the lifelines to the continent that have been so suddenly severed are not restored quickly, the loss to people's livelihoods and businesses will be too big to recover from.
Many performers have been speaking up about this over the last weeks, and there is movement coming into the debate. Right now, we need our audiences to raise their voices for the arts too, because it is in the interest of everyone in the UK who cares for music, theatre, dance, any sort of entertainment and cultural life, to have reciprocal visa- and carnet- free travel re-instated for UK and EU performers.
MPs debate the touring musicians' petition from 4.30pm on 8 February, to be broadcast live on parliamentlive.tv and on YouTube
We musicians don't do borders in our heads; we benefit from the constant exchange of ideas, experience and hard work
Explore topics
Share this article