Susanna, Iford Manor |

reviews, news & interviews
Susanna, Iford Manor
Susanna, Iford Manor
Handel oratorio in the cloister finely sung and intelligently overstaged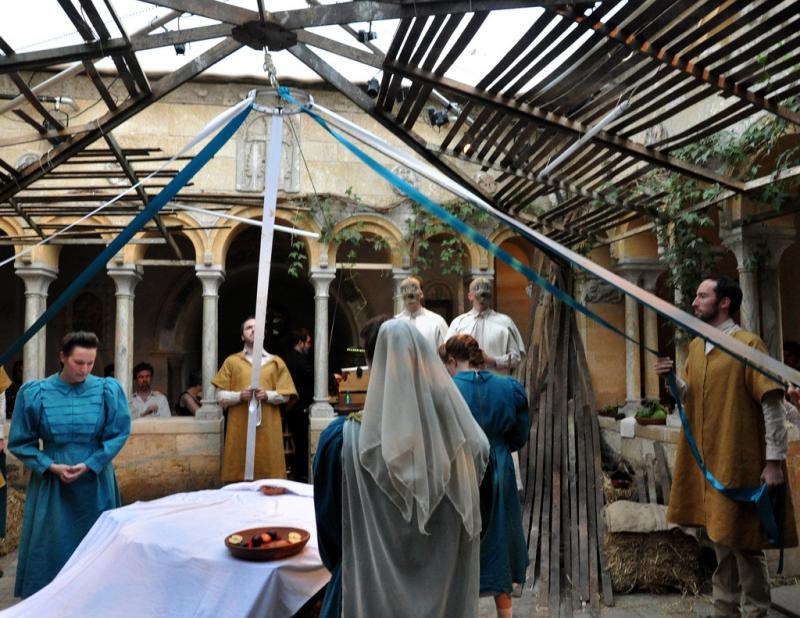 Handel's 'Susanna' Furtado-style: an enclosed community of priestly devotees
Not all geese are swans, and not all Handel oratorios are like Messiah – storyless, spiritual, monumental sequences of reflective arias and choruses. By definition, though, they aren't operas either, and it's always a calculated risk to put them on the stage, as Iford Arts are doing with Susanna, a quasi-oratorio that Christopher Hogwood has described as "a pastoral opera verging on the comic".
The production's director, Pia Furtado, would probably question that description. Iford Manor, near Bath, does, it's true, have a pastoral touch. One looks out from Harold Peto's wonderful semi-formal hillside garden onto green fields and woods straight from some Arcadian idyll. But in the tiny cloister where the opera happens, Furtado and her designer Georgia Lowe have created an enclosed, tense community of priestly devotees who solemnise the marriage of two of their number, Susanna and Joacim, then react with bewilderment and judicial cruelty to her alleged adultery (she has, in fact, been raped by her accusers), until a young acolyte, Daniel (of lion's den fame), steps forward and, with a simple forensic trick, exposes the false witness. The ending is happy but it is hard won. Of comedy there is no trace.
Furtado overstrains the piece. But she does it with some brilliance
Handel's story comes from the apocryphal book of Susanna, which it follows closely. Susanna is not sexually assaulted but merely threatened with a perjured charge of fornication if she refuses to submit. In Furtado, by contrast, she is raped, and very violently, and the production's closing scenes explore the psychological consequences of this crime: the guilt and self-loathing of its victim, the troubled doubts of her husband, the ambivalence of the community towards the young man who has seen more clearly than they have the falseness of the charge and how to expose it.
This all makes perfect sense; but unfortunately it's contradicted at many turns by the score. Handel's music for the "rape" scene is brisk and energetic, but not violent or invasive. The Second Elder's song is almost – not quite – comic; the First Elder's is blissful, in a curious way innocent (he is, after all, genuinely in love). Their trio is like a musical chase round a mulberry bush. And nothing in the final scene suggests torment or a troubled conscience. Susanna remains defiant, not crushed; Daniel is a simple 18th century deus ex machina, and the rest is comfortable resolution. Actually, if I were one of the wicked Elders, I'd counter-accuse Daniel as the young man they say they saw with Susanna. But probably that's being frivolous.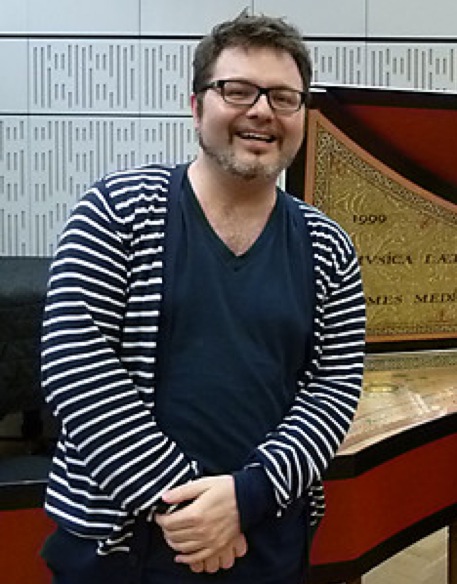 So Furtado overstrains the piece. But she does it with some brilliance, maintaining tension and mobility throughout much of a work which, in its Handelian way, tends to freeze-frame at every moment, with its incessant da capos and its oratorian lack of genuine action. And what a richly fascinating score it is. On the one hand, its music is less sophisticated than that of the Italian operas, closer in style to the 18th-century songs in the National Song Book, with their neat rhyming couplets – a response, I suppose, to the English language in a pastoral setting (think of "Drink to me only" or "Where the bee sucks"). On the other hand, it's richer in texture, fuller in sound than his typical operatic music, where everything defers to the voice.
Religious music, in the broadest sense, drew something new out of Handel. Polyphony and complex orchestral texturing – a nuisance in the theatre – were just the job in church: they went with earnest ceremony and spiritual engagement. At Iford, the Early Opera Company orchestra, under Christian Curnyn (pictured above) occupies half of one side of the cloister; sitting near it, you turn your head constantly to see the source of these amazing string colours and elaborate, often chromatic harmonies. Forget the simple categories: Bach equals counterpoint, Handel equals tunes. Even Susanna, no tragedy and no more than obliquely sacred, is in many respects a learned work, even if its "learning" is that of a genius whose instinct was always to be showy and theatrical.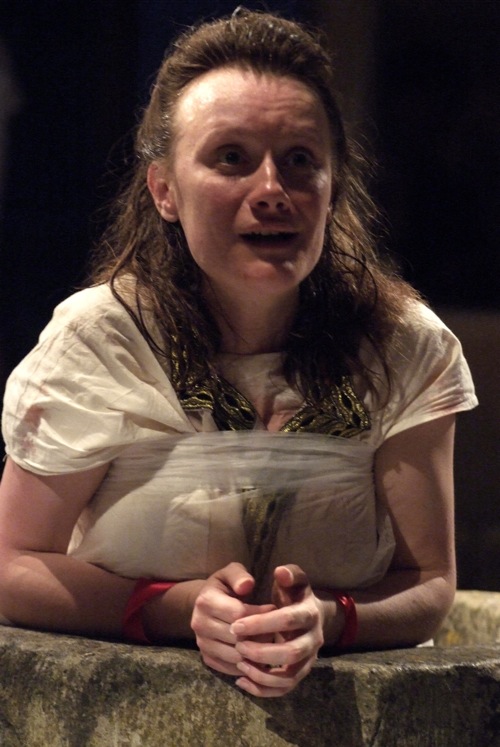 Nor does the voice get neglected. Like all Handel (even the "Hallelujah" chorus), this is difficult, demanding music, technically, to sing. It needs careful casting and scrupulous preparation, and at Iford it gets them. I take my hat off to young singers who can throw these bravura arias off while pursuing each other round a narrow cloister garth: hard enough to sing such things standing still facing a theatre or church audience who can barely see your face; quite another matter to have them practically in your pocket while you walk the equivalent of a musical tightrope across the Niagara Falls. Yet there are few slips, and certainly nothing fatal. The only casualty is the text, usually indecipherable. But if you know it, you may not be so sorry not to hear it.
Outstanding in this regard is the Joacim of Christopher Lowrey, a counter-tenor (castrato) role that would often in the recent past have been sung by a female alto. But he is brilliantly supported by Ciara Hendrick as Susanna (pictured above), so comprehensively manhandled by her two assailants in Act II that it's amazing she manages to sing at all thereafter. Yet her final duet with Lowrey would stop the show if the Iford audience were not so sedate and well-mannered.
Also excellent are the naughty Elders, John McMunn and Simon Robinson, Olympians in voice and action: musical pentathletes who can sing as they sin. Sam Evans is a fine sturdy Chelsias – Susanna's father; and Daisy Brown, though somewhat white-voiced for my taste, is a touching, youthful Daniel, who only gets to sing in the last act (though Furtado is careful to bring her/him into the action from the start). Writing an oratorio, Handel didn't trouble himself with continuities of this kind. For a director they are a headache; but the music is a very effective aspirin.
One looks out from Harold Peto's wonderful semi-formal hillside garden onto green fields and woods straight from some Arcadian idyll
Explore topics
Share this article