Werther, Royal Opera |

reviews, news & interviews
Werther, Royal Opera
Werther, Royal Opera
Massenet's lovers ill met by moonlight, but the conducting is consummate
Werther finally realises his death wish: Vittorio Grigolo and Joyce DiDonato
All 23 of Massenet's mature operas boast memorably melodious quarters of an hour and fastidious orchestration, so why Werther's special status as a repertoire staple? Three or four great arias may have been enough to clinch it. There's also the fact that the source, Goethe's The Sorrows of Young Werther, confers a highbrow status the opera, a pale shadow of the original, doesn't really deserve.
At any rate it came over last night as no more than an after-dinner mint to a dark day's dining on scorpions.
The chief reason for going to this third revival of Benoît Jacquot's under-nuanced production, with its naturalistic and fascinatingly lit sets by Charles Edwards (Act Two pictured below) at odds with the unnaturalistic, out-front acting, is once again the conducting of Royal Opera Music Director Antonio Pappano. He keeps the leisurely first two acts on the move. He also reminds us that Massenet's introspective moments and the subtle orchestral colours have a lot in common with Elgar, that a wealth of detail has been lavished on some outwardly straightforward situations. But somehow Massenet's attempts to go deep don't stick like Elgar's in a different context. Is that because we don't sympathise with Werther's being half in love with easeful death – that in fact we just don't care about Charlotte's leading him on?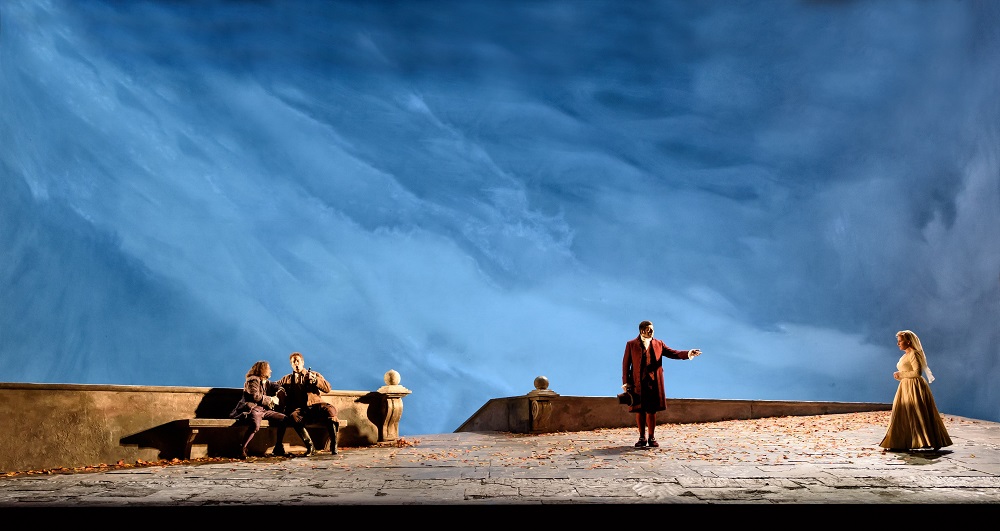 Certainly in Vittorio Grigolo's Werther and Joyce DiDonato's Charlotte we have only half the story. Grigolo can sing it all, scaling down the heroics to impressive half-voice when necessary, but his acting is stock Italian-tenor gesturing that would do for at least a dozen roles, at odds with the tortured, introspective young Werther. I doubt whether the staff director responsible for this revival, Andrew Sinclair, could have reined him in. DiDonato is a star presence, brimming with musicality, but the fast vibrato in the voice isn't under full control, fluctuating between throbbing emotion and a pushing to thinness that sends the voice out of tune in the pressurised third act, a serious case of overparting. Some serious technical problems here need addressing.
No one else does a bad job in the supporting roles, yet we don't really want Heather Engebretson's perky kid sister Sophie or David Bizic, doing what he can with dull husband Albert's music, hanging around on stage. The production once again plonks an unhelpful interval after the first act, maybe to accommodate the most striking of the sets, the diagonally-placed terrace outside the Wetzlar church; if you didn't know that the best music is in the third and fourth acts, you might be tempted to leave after the second. As it is, the plangency of the final suicide scene is unearned by these hapless lovers' mitherings and ditherings. Give me Cendrillon or even Le roi de Lahore any day.
No more than an after-dinner mint to a dark day's dining on scorpions
rating
Explore topics
Share this article