Oscars 2014: Best Screenplays/Supporting Actor/Actress |

reviews, news & interviews
Oscars 2014: Best Screenplays/Supporting Actor/Actress
Oscars 2014: Best Screenplays/Supporting Actor/Actress
The most important Oscar categories - those which honour the writing, plus the hottest supporting player nominees in years
Not to survive but to live: Lupita Nyong'o, Best Supporting Actress nominee, with Best Actor Nominee Chiwetel Ejiofor in '12 Years A Slave'
"Follow the instructions."
David Lean's suggestion to a costume designer shows the importance of the script – a film's "recipe". This is why the Oscar categories for Best Adapted Screenplay and Original Screenplay are so important: without great bones, we'd have nothing good to watch.
In the second part of our Oscars preview, here are our predictions and picks for the screenplay gongs, alongside our look at the scene-stealers in the supporting acting categories.
In the Adapted Screenplay category, the leading nominee is, as expected, John Ridley's superb script for 12 Years a Slave, adapted from the memoirs of Solomon Northup. Although the odds are in Ridley's favour, a challenger isn't clear, even to the bookies.
Winners in the past have been based on magazine articles and books, both fiction and non-fiction. It is possible that either the astonishing script for The Wolf of Wall Street, adapted by Terence Winter, could swamp 12 Years, or Before Midnight, written by director Richard Linklater and stars Julie Delpy and Ethan Hawke could snatch the prize away. Captain Phillips by Billy Ray, adapted from A Captain's Duty, and Philomena by Steve Coogan and Jeff Pope would be worthy adversaries, as is the celebrated August: Osage County by Tracy Letts - a play that has already won a Pulitzer and a Tony. 12 Years was beaten by Philomena at the BAFTAS, so, if we judge from other awards, the race could be wide open.
Who will win: 12 Years A Slave, screenplay by John Ridley
Who should win: The Wolf of Wall Street by Terence Winter - a tight hilarious take on financial mayhem
Who could win: August: Osage County by Tracy Letts - already a multiple-winner in its original form
Who should have been nominated: Inadmissible but excellent, Blue is the Warmest Color, screenplay by Abdellatif Kechiche and Ghalia Lacroix, adapted from Le Bleu est une couleur chaude by Julie Maroh
Last year, Tarantino's Django Unchained won Best Original script, adding to his 1994 Oscar for Pulp Fiction. Typically, Best Picture must take one of the writing prizes: three of the last ten were also winners in this category. Although David O. Russell lost last year for Silver Linings Playbook, this year Russell and co-writer Eric Warren Singer are set to win for American Hustle, a fictive look at the Abscam scandal of the 1970s. Bookies are lining up odds to place Spike Jonze's futuristic Her, in second place. Woody Allen's original script for Blue Jasmine, the story of a wealthy woman's personal meltdown, is also in the running but Allen's won here three times - Annie Hall, Hannah and Her Sisters and Midnight in Paris - along with fifteen nominations. Nebraska, Bob Nelson's beautiful take on the relationship between an elderly man and his son, could pip the post, as could the father and son team of the Cuaróns - Alfonso and Jonas - for their original screenplay Gravity, one of the most exciting reads for films released this year. As it stands in the Original Screenplay field, American Hustle until recently seemed a shoo-in but losing to Spike Jonze's futuristic Her at the Golden Globes and other awards has cast some doubt on its invincibility.
Who will win: American Hustle, screenplay by Eric Warren Singer and David O Russell
Who could win: Her, screenplay by Spike Jonze
Who should win: Nebraska by Bob Nelson, or Blue Jasmine by Woody Allen
Who should have been nominated: Inside Llewyn Davis by Joel & Ethan Coen
Overleaf: we take a look at the Supporting Actress / Actor categories
ACTRESS IN A SUPPORTING ROLE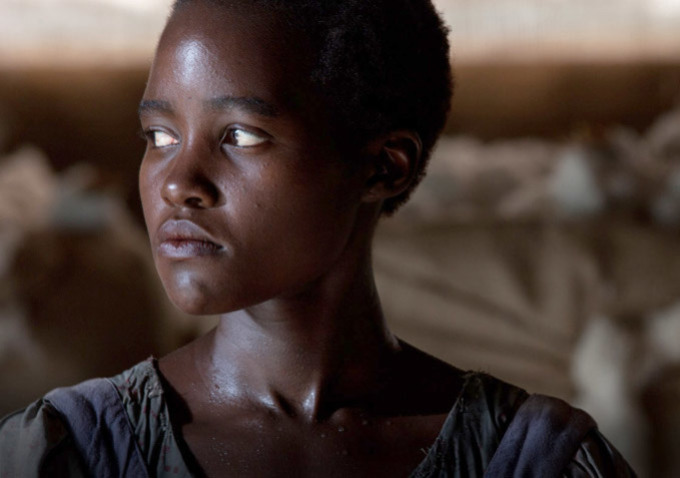 The big showdown for Best Supporting Actress is between Jennifer Lawrence and Lupita Nyong'o. Lawrence won one last year and, at 23, is it fair that she wins two consecutively? Not that Oscar is fair. But Nyong'o is truly the breakout star of 2014, promoting the film with elegance and energy. Also nominated are Sally Hawkins for her role as the younger sister in Blue Jasmine, Julia Roberts is astounding as the fiery daughter so much like her mother in August: Osage County, and June Squibb blows the doors off Nebraska as the exquisitely acerbic Kate Grant, the long-suffering wife of the protagonist.
Who will win: Lupita Nyong'o - 12 Years a Slave
Could win: Jennifer Lawrence - American Hustle
Should win: June Squibb - Nebraska
Should be here: Octavia Spencer in Fruitvale Station, or Joanna Scanlon in The Invisible Woman
ACTOR IN A SUPPORTING ROLE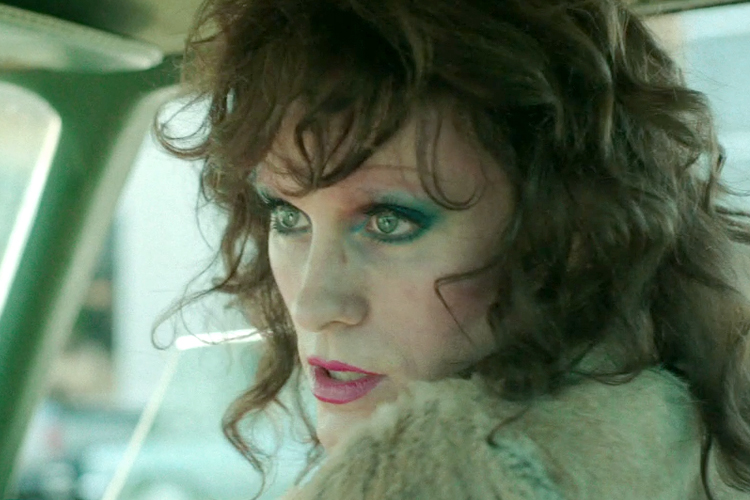 Best Supporting Actor in the past was often won by established stars - think Michael Caine in Hannah and Her Sisters, or Martin Landau in Ed Wood. It's a category of legend too with James Coburn, Jim Broadbent, Alan Arkin, Morgan Freeman and Christopher Plummer finally winning in 2011. Thinking that way, the award should have gone to double-Oscar winner Tom Hanks for his turn as Walt Disney in Saving Mr Banks but he's a surprise omission here or, perhaps then, the new legend Michael Fassbender as the evil slave owner in 12 Years A Slave (think Javier Bardem in No Country For Old Men, Heath Ledger in The Dark Knight and, gloriously, Christoph Waltz in Inglorious Basterds).
But, the hard money is on Jared Leto for his mind-blowing, eye-popping performance as Rayon, the transgender AIDS sufferer in Dallas Buyers Club. Leto, who has returned to acting after being absent for some years, was heckled at a film festival for playing a transgender female because he is a man. To his credit, he defended himself well by saying, "Because I'm a man, I don't deserve to play that part? So you would hold a role against someone who happened to be gay or lesbian – they can't play a straight part?" and continued the discussion with the heckler afterwards, civilised like.
While Leto seems the surest bet of the night, Captain Philips's Barkhad Abdi did win a BAFTA, even if Leto wasn't nominated against him. Some feel Cooper's turn in American Hustle is a nuanced performance, but he's already on Oscar's radar and Jonah Hill's career needs to firm up a bit more - and his performance in The Wolf of Wall Street is mainly comic, which Oscar traditionally isn't keen on.
Who will win: Jared Leto - Dallas Buyers Club
Who could win: Barkhad Abdi - Captain Phillips
Who should win: Jared Leto - because Rayon is a standout role in a mesmeric film
Who should have been nominated: Daniel Bruhl in Rush or The Fifth Estate
This is why the Oscar for both Best Adapted Screenplay and Original Screenplay are so important: without good bones, we'd have nothing nice to watch.
Explore topics
Share this article