Ayahs, lascars and munshis: staging The Empress |

reviews, news & interviews
Ayahs, lascars and munshis: staging The Empress
Ayahs, lascars and munshis: staging The Empress
Tanika Gupta introduces her new play for the RSC about the Asian presence in Victorian England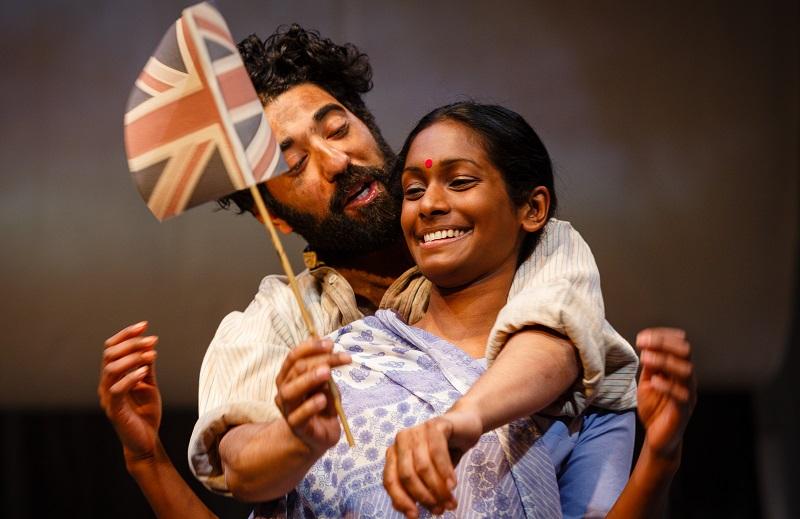 Stratford-upon-Ganges: Ray Panthaki and Anneika Rose in 'The Empress'
It was over four years ago that I was commissioned by Michael Boyd, then artistic director of the RSC, to write a play which I had vaguely pitched to him as "a costume drama set in the nineteenth century with Asians running around in it". And here we are, finally, about to open an epic and ambitious play set over the last 14 years of Queen Victoria's reign.
My initial inspiration came from an old black and white photograph taken in an
ayah
's home in Aldgate in the 19th century. The picture of a group of Asian women sat around a table sewing and reading, wearing
sari
s and Victorian dress, intrigued me. What were these women all doing in East London at the turn of the last century?
Research in the British Library led me in many directions and I began to uncover a history that I wasn't fully aware of before. I'd heard of Indian princes being introduced at Court, but wasn't aware of how many other Indians were living and working in Britain. There was Abdul Karim, gifted to Queen Victoria (by the Viceroy of India) to celebrate her Golden Jubilee in 1887 - who became the old monarch's beloved Munshi (teacher) to the end of her life. (Pictured below, Beatie Edney as Queen Victoria and Tony Jayawardena as Abdul Karim.)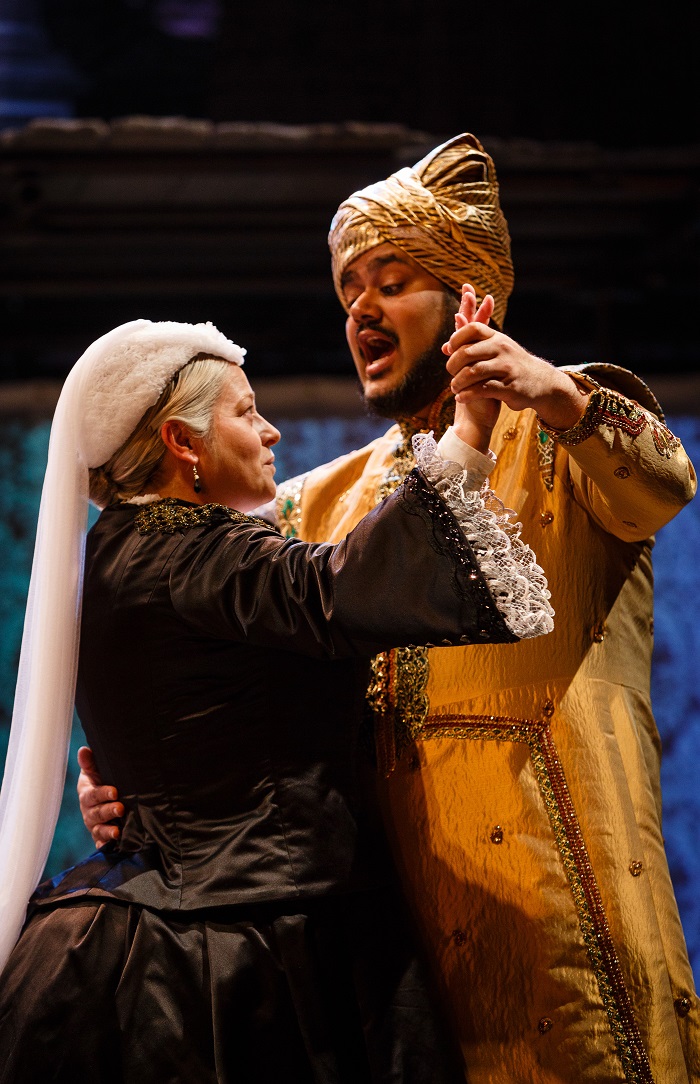 And there was Dadabhai Naoroji, the first ever Indian MP, elected in 1892 in Gladstone's Liberal government. There were young men who came as students, particularly to study British law, and of course there were the Indian ayahs who served as nannies and nurse maids to the many colonial families, both in India and Britain.
Meanwhile, all around the London docks were Indian lascars (sailors) who worked on the British steamers which sailed all over the British Empire. They were not slaves (as we all know, William Wilberforce abolished slavery in 1833) but they were often abused, underfed, flogged and made to work in appalling conditions. All these different "birds of passage" ended up in London and many laid down roots two generations or more before the Asian immigration that is more widely known and recorded.
My play The Empress follows characters from all these walks of life, inter-weaving their stories and looking at the personal and the political relationships of India and Britain in the heyday of British colonial rule. I had a wonderful time discovering how Queen Victoria learnt to speak and even read Hindi from Abdul Karim. I became increasingly interested in her double standards – at once championing the rights of her Indian servants, even calling her court "racialists", while also revelling in her title Empress of India and happy to pursue the ruinous exploitation of countries she never visited. The 1890s saw the scramble for African colonies - while in India, the jewel of the colonial crown, there was a growing nationalist consciousness with a rising demand for Indian Home Rule championed in London by Dadabhai Naoroji. Both Gandhi and Mohammad Ali Jinnah were very young men in the early 1890s, studying law: both were mentored by Naoroji and called to the Bar.
Michael Boyd put me together with the inspirational director Emma Rice who has a wonderful track record of devising work through her company Kneehigh. She had not worked with many text-based plays before but we had formed a creative understanding working together on the musical Wah! Wah! Girls in 2012 and her passion for working on The Empress was astonishing. From the start Emma's vision of the world of the play was very modern, which I appreciated. In our early readings, including one at Osborne House on the Isle of Wight, the royal home created by Victoria and Albert where the queen spent her holidays with Abdul Karim, the play leapt off the page. (Pictured above left, Ray Panthaki)
Emma has brought a unique flair to visualising these rich stories, seamlessly moving the action from the grimy East End docks to Victoria's glittering palace. In her hands the characters explode to life and every scene buzzes with movement and dynamism. The result is not a stuffy costume drama, but a magical world, at once epic in scale and private in intimate moments - where an unknown history is revealed through songs, music, movement, words and action.
I had a wonderful time discovering how Queen Victoria learnt to speak and even read Hindi
Share this article