First Person: A Man of Good Hope |

reviews, news & interviews
First Person: A Man of Good Hope
First Person: A Man of Good Hope
On staging the true story of a refugee's epic quest across Africa, brought to life by the Isango Ensemble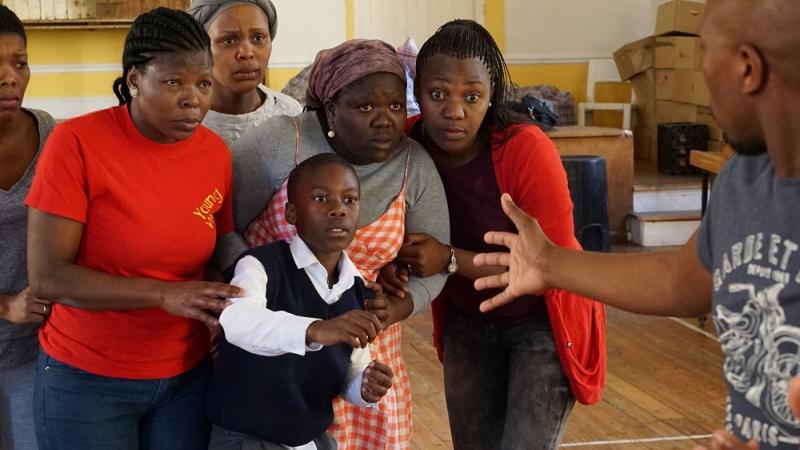 Members of the Isango company rehearse 'A Man of Good Hope'
To begin writing a book is to start something over which you are going to lose control. As it comes to life, a book acquires its own quiddity, its own interior authority, and if the writer does not obey this authority she ruins the book. A Man of Good Hope tells the true story of Asad, a Somali refugee who embarks on an transcontinential journey to reach South Africa.
About halfway through the writing, the book began demanding that I stick uncompromisingly to Asad's point of view as he was subjected to South Africa's relentless, slow-drip violence.
This was not what I wanted to hear. Asad's view of my country was narrow and jaundiced. All he really knew of it were its spasms of violence. And to the extent that he was interested in why, his explanations arose from his own racial prejudice.
I was at times desperate to break away to write of my county from another perspective: that of his cousin's murderers, perhaps, or those of his black South African neighbours. Or maybe, I mused, my own authorial voice ought to speak from a more distant, editorial perch. But I knew in my heart that to do this would betray the book's spirit and damage the world it had created, and so I stuck with Asad and kept his hand in mine until the end.
Then David Lan of the Young Vic Theatre told me that he wanted to approach the Isango Ensemble to adapt the book for the stage. My first thought was that if this did indeed come to pass a certain justice would be done. Much of the ensemble lives in the townships of south-eastern Cape Town where Asad fled his home with a mob at his heels. The story of A Man of Good Hope unfolded in Isango's world. It was almost as if the very voices I chose to exclude from the book were now to tell the whole story again. How appropriate, I thought, and how fortunate: for me, for the book and for the integrity of the story it tells. (Pictured below: A Man of Good Hope author Jonny Steinberg)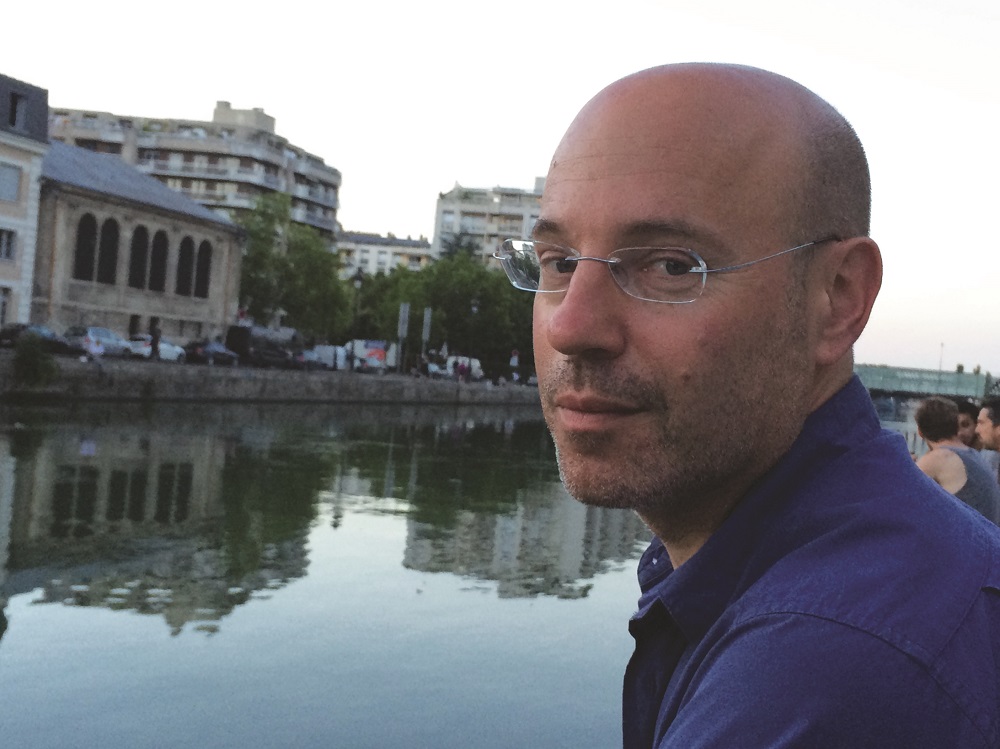 I watched an early workshop when the ideas were still raw, and then an early version of the full production when it was staged at the District Six Museum in March. I saw that Isango was struggling with the same questions that had troubled me: how to give Asad's character the depth it deserves and yet also to give a full, rich commentary on South African anger and disappointment; and how to do all these things dramatically rather than to preach.
In the end, they got it, I think, and the mechanism that made it work was wonderfully simple. The present tense of the book is an endless conversation between me and Asad, taking place in my car outside his shack. The conversation serves as an extended commentary on the drama of Asad's past as it unfolds. In Isango's production, the chorus substitutes for me; it is the chorus that ceaselessly asks questions of Asad, and from the dialogue that evolves between him and them emerges the Isango artists' critique of democratic South Africa and a diagnosis of its anger.
The book is animated by the questions a white South African is asking. Isango's production is animated by the questions a group of black South Africans is asking. The transfer is complete. The entire project – a book and play combined – is made a better whole.
In Isango's production, the chorus substitutes for me; it is the chorus that ceaselessly asks questions of Asad
Explore topics
Share this article