Seussical the Musical, Arts Theatre |

reviews, news & interviews
Seussical the Musical, Arts Theatre
Seussical the Musical, Arts Theatre
A bigger stage is needed for this larger-than-life show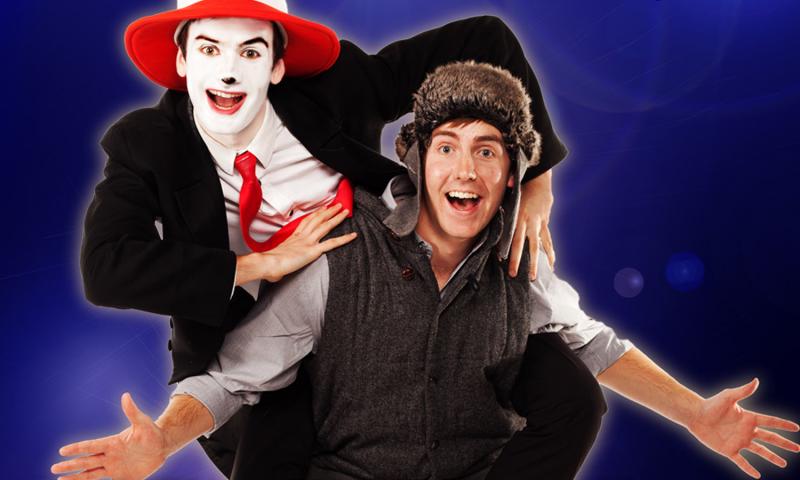 The Cat in the Hat and Horton from 'Seussical'
With the current nostalgia for all things Dr Seuss, now is surely a good time to treat your little ones to the zany nonsense-rhyme stories as they are bought to life on stage. Kirk Jameson's production has arrived, courtesy of Sell a Door Theatre Company, at the small West End venue of the Arts Theatre, a quaint, quirky place befitting of a uniquely looney show.
The plot is primarily a telling of Horton Hears A Who, narrated by the Cat in the Hat, with other story elements woven in. Horton the elephant races to save a speck of dust upon which lives a whole microscopic community, and thanks to his values of unflinching loyalty, he triumphs in the end.
Seuss's rhymes and colourful characters make for easy work – this dynamic, enthusiastic, cheerful cast put their all into bringing them to life with what little space they have, condensing choreography and using the set to maximize the stage.
My two-year-old's view that it was good because of the 'big sparkly dresses' was valid and correct
Jessica Parker's Mayzie La Bird is out-diva'd by Shekinah McFarlane's Sour Kangaroo, belting out her songs gospel-style, but it is the gorgeous Gertrude McFuzz played by Kirsty Marie Ayers who really shines, capturing Horton's heart and that of the audience with her earnest portrayal and smooth singing.
The magic of Seuss is alive and kicking, entertaining and inspiring in the form of witty little numbers that will remain as ear worms for quite a while, especially "Oh The Things You Can Think" and "It's Possible". The message is exciting without being schmaltzily moral, delivering an inspirational message about the possibilities of the imagination in a way that is vivid, loud and fun. It's enough to keep the kids entertained for the show's 70-minute duration and perhaps even introduce a love of Seuss where there had been none before – for the language as well as the characters.
Musically, the score by Lynn Ahrens and Stephen Flaherty is spot on – the tone is jaunty and jumpy enough to match the dynamic of the lyrics, and the harmonies are dreamy. The costumes and set design are worthy of note – even if begging to be produced on a bigger, better scale somewhere nearby.
The last number is a rip-snorting smash of a finale – a dance chorus of "Green Eggs And Ham", and I can't help but wish there had been more of this throughout the show, perhaps losing some of the narrative thread in favour of including more popular verse.
The children were enthralled and my own two-year-old's view that it was good because of the "big sparkly dresses" was valid and correct, as after all – a person's a person no matter how small.
Seussical the Musical at the Arts Theatre until 5 January
The magic of Seuss is alive and kicking, entertaining and inspiring in the form of witty little numbers that will remain as ear worms for quite a while
rating
Share this article