The Adulterer, Channel 4 review - atmospheric, addictive and bingeworthy |

reviews, news & interviews
The Adulterer, Channel 4 review - atmospheric, addictive and bingeworthy
The Adulterer, Channel 4 review - atmospheric, addictive and bingeworthy
This top-quality Dutch series from 2011-15 deserved to be seen sooner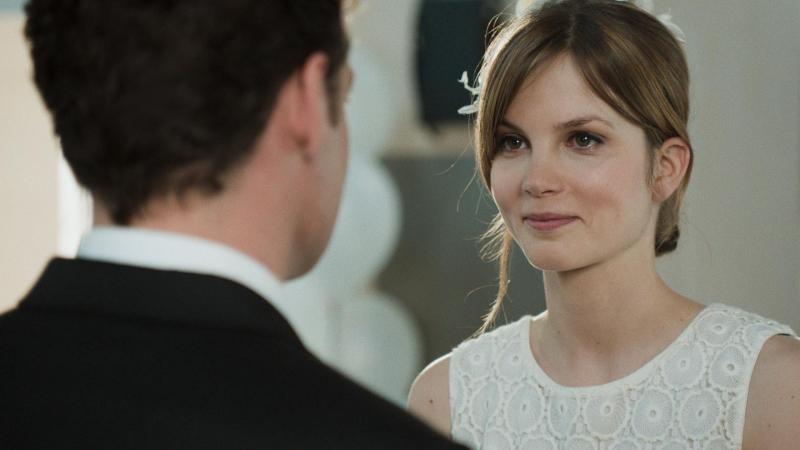 The wedding of Iris (Sylvia Hoeks) and Willem (Fedja van Huêt) at the start of Series 3
It has taken a good half decade for the Dutch series Overspel (The Adulterer) to make it on to TV screens in the UK. Its 32 episodes were made in 2011-2015, but the third and final series is only now being broadcast on Channel 4's Walter Presents.
This carefully crafted mosaic of forbidden love and organised crime is atmospheric, addictive and hugely bingeworthy. The plotting is meticulous, with each of the three series building inexorably to a final showdown episode where all the plot strands are resolved. And it has some very strong central performances, which, as some Dutch critics argued when it was first broadcast, should put it in the same league as Wallander or The Killing.
Why have we had to wait quite so long? What happened is that the success of the first series in Holland – it cleaned up the TV Drama prizes at the 2012 Golden Calf Awards – brought the series and its writer/director Frank Ketelaar to the attention of the American ABC network, who decided that the Dutch Overspel wasn't going to prosper without a remake. It would become Betrayal. The watery backdrop of Amsterdam and its northern and western suburbs – which are like a constantly present character in the story – needed to become, er, Chicago. Doe-eyed, immaculately dressed and coiffed photographer Iris Hoegaarde (Sylvia Hoeks, whose Hollywood career has moved on substantially since Overspel) would become Sara (main picture). Her lawyer lover Willem (Fedja van Huêt), working for the property company being investigated by her detective husband, would become the all-American Jack. And so on. What could possibly go wrong?
Well, it did. Betrayal proved a challenge too far for American audiences. They apparently found the plot of the American version too complex, and the series was abandoned on a cliffhanger after just one 13-part series, during which its ratings had sadly dwindled. That may have left its mark on Frank Ketelaar: the exposition of the plots and sub-plots in the first few episodes of Series 3 is cautious and meticulous, almost pedantically so.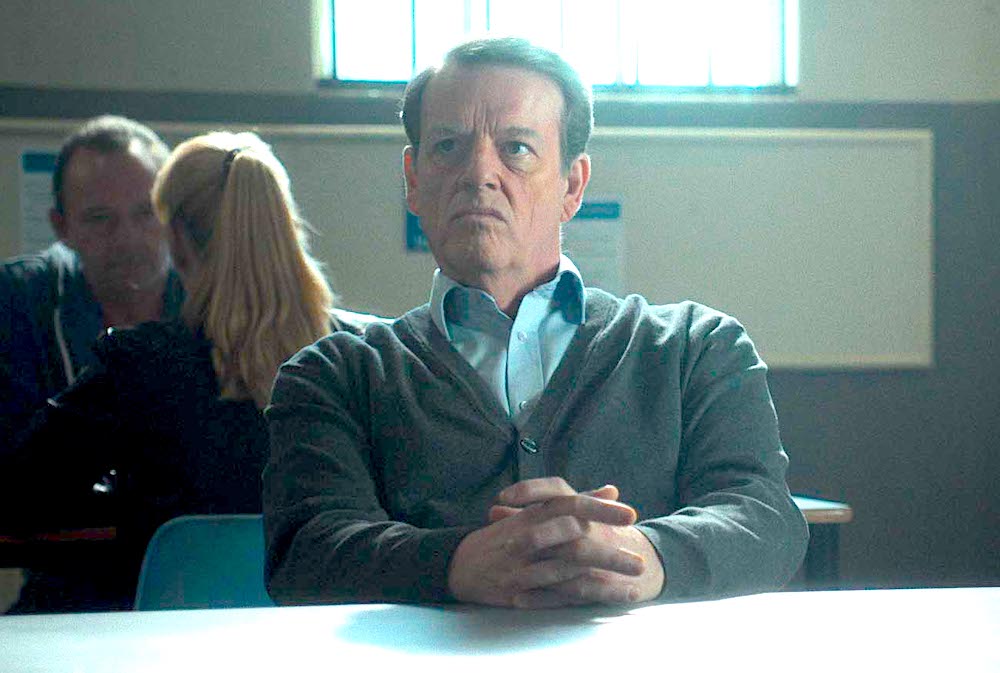 It never needed a re-make. The world of the original Dutch version is one in which the lives of all those involved are affected by dark machinations and ruthless criminality of property magnate Huub Couwenberg (a towering performance by Kees Prins, pictured above). Each time he bellows a loud and resonant "God-ver-DOMME!", everyone in earshot knows there are going to be consequences. The racking up of tension and the pacing are superb. In the first two series he is aided and abetted in doing the darkest and most murderous deeds by a deeply sinister henchman Joachim Lampe (Bert Luppes). But once Lampe has had his come-uppance in the finale of series 2, at the hands of some Serbian thugs who were supposed to be working for him, it is Couwenberg himself and his bare hands which take care of the revenge murders and the brazen denials which will follow. It is very scary but unmissable, and one episode on an evening is never enough.
Another riveting central performance throughout the three series comes from Rifka Lodeizen (pictured below). She is cast in the many-faceted role of Elsie Steenhouwer-Couwenberg. She is Huub's daughter, and a mother, and a wronged wife, and a restaurant proprietor. Lodeizen often says in interviews about her real life that her sense of grounding in her Dutch family is more important to her than an international profile as an actor. That may be, but her performance here, her capacity to hold the screen and to convey complex emotions mark her out as truly and unforgettably world class.
Other characters are also skilfully developed. As Björn Couwenberg, Guido Pollemans performs the role of a childlike, brain-damaged simpleton extremely convincingly. Pepijn van Erkel (Ramsey Nasr) is a character irresistibly drawn to situations where he has several competing agendas, and tends to get caught out every time. Marit Steenhouwer (Sigrid ten Napel) progresses through the three series from a studious and dutiful daughter to a more complex adult.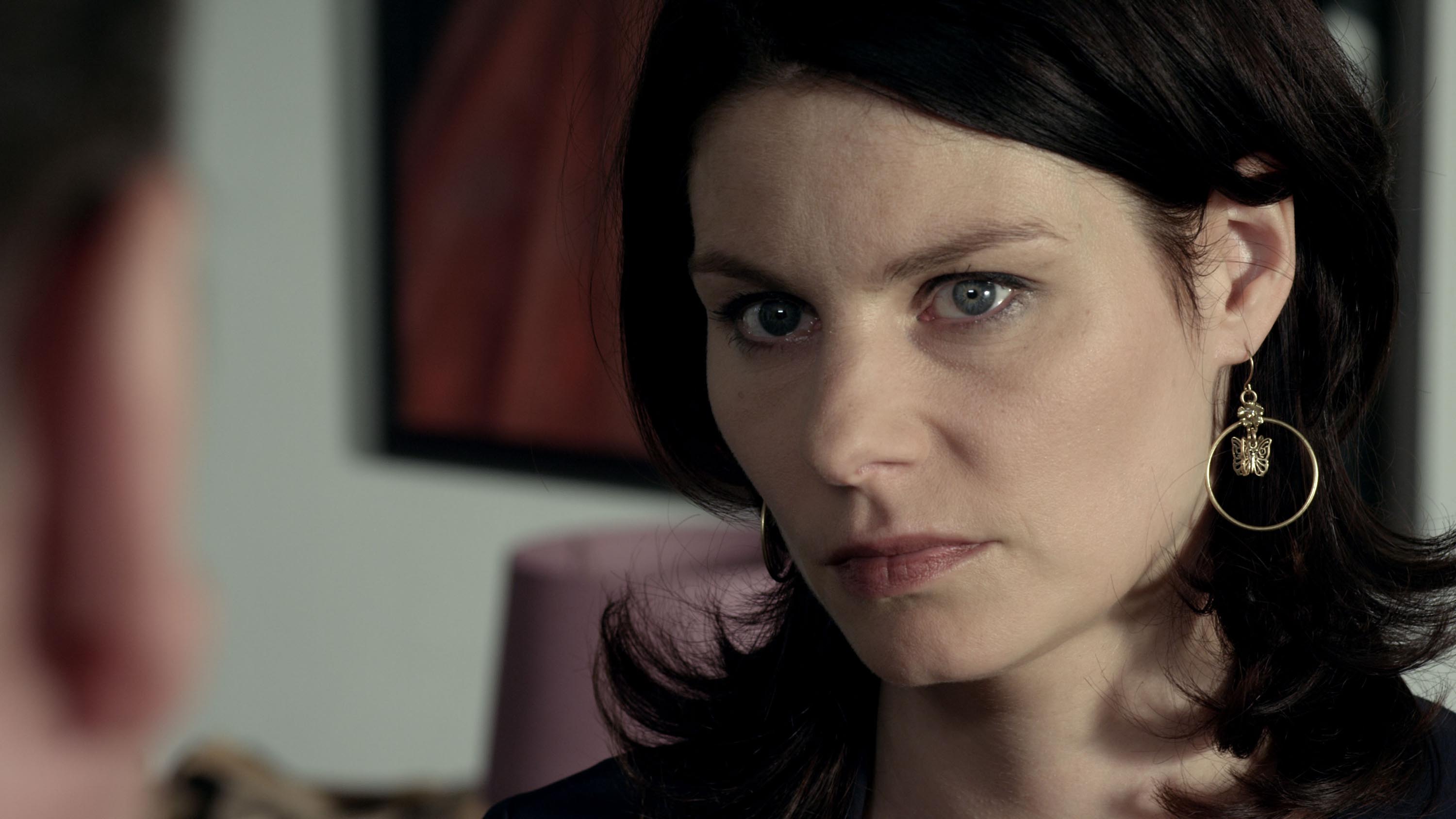 The theme music is Smokey Robinson & Miracles' 1965 hit "Tracks of my Tears", and there is also repeated use of the device of taking a classic pop song as accompaniment, just letting the music linger and the cameras roll, as several characters at different locations in the city remain wordlessly trapped in their different yet impossible predicaments. It is a stratagem reminiscent of, say, The Big Chill, and it works very well on the occasions it is used here.
It's noticeable how sympathetically the Dutch justice system is portrayed. The people working in the courts and the investigations tend to be decent, articulate and humane, particularly so in the family courts dealing with the divorces in Series 1. Even Huub Couwenbergh, the last person to deserve it, is treated with courtesy by the judges, and (spoiler alert) in the final episode by the scriptwriters too. From the perspective of 2020 Britain, one starts to ask a nagging question: all that reasonableness and decency, all that typical and highly appealing Dutch "gezelligheid" vintage 2011-2015... where has it gone?
Rifka Lodeizen's capacity to hold the screen and convey complex emotions mark her out as world class
rating
Explore topics
Share this article