Best of 2020: TV |

reviews, news & interviews
Best of 2020: TV
Best of 2020: TV
A terrible year for many, but a priceless opportunity for television
Tuesday, 29 December 2020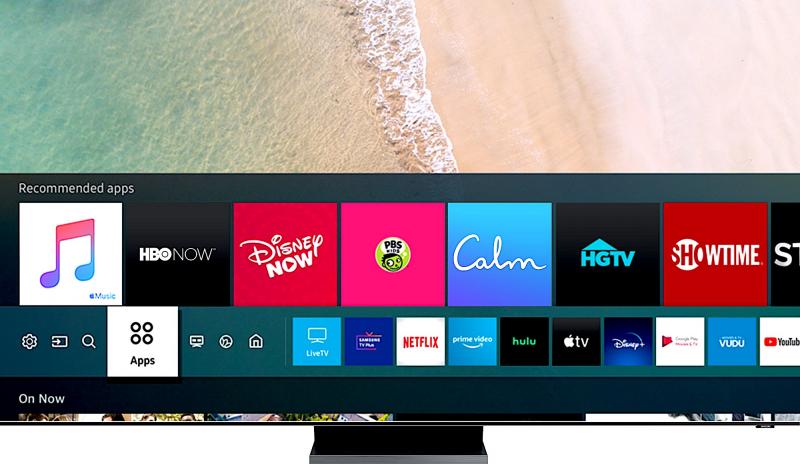 Too much of a good thing?
Okay, so some people taught themselves the violin or wrote a novel, but under this year's circumstances, it was inevitable that television (terrestrial, cable, online or otherwise) was going to clean up.
With large chunks of the population forced to stay home, what could be more natural than to reach for the remote controller to magic up another bingeable boxset or
Walter's
latest
noir
thriller? Above all, with its seemingly infinite catalogue, this felt like the moment that
Netflix
became the generic term for "home entertainment", joining Amazon and Google in dividing up the planet between them. It's puzzling that Amazon doesn't splash out more on promoting its TV and video content – there are plenty of gems in there, but they almost seem content to leave customers to ferret them out for themselves.
How the 2020 trauma will affect the future of our familiar broadcasters remains to be seen, but one can only imagine the panic and paranoia behind the scenes. The BBC's Christmas schedules did a pretty good impersonation of a bare cupboard, and watching the year's terrestrial output one often had the sneaking feeling that we were seeing quite a bit of programming that, without the epidemic's shrivelling effect on production schedules, would never have seen the light of day. But creativity will always find a way, even if we don't know what it is yet. Here, theartsdesk critics pick their favourites and explore the misfires from a turbulent 2020. Adam Sweeting
HITS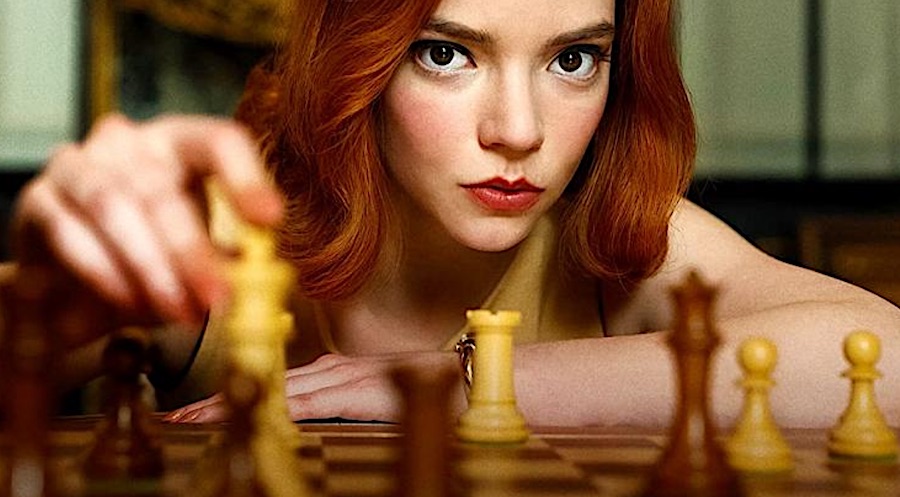 The Queen's Gambit, Netflix
The surprise hit of the year, Netflix's The Queen's Gambit seemed to appear out of nowhere, then to hypnotise a steadily-expanding audience with its saga of orphaned chess prodigy Beth Harmon growing up in the 1950s. Perhaps the arcane and introspective intricacies of chess struck a chord in lockdown-cursed 2020, a year when everyone was forced to dig deep to find their own inner resources. Then again, a crackling script, a fascinating narrative and a bunch of excellent performances ought to guarantee a hit whatever the weather. Everyone was great, from Bill Camp as the taciturn orphanage janitor who first introduces Beth to chess to Marielle Heller's touching turn as her adoptive mother Alma, who rescues Beth while belatedly saving herself. Star prize, though, for Anya Taylor-Joy's performance as Beth, brilliantly evoking her confusion, terror and triumph as she grappled with both her limitations and her potential. Even fans of Taylor-Joy's work in Autumn de Wilde's Emma must have been astonished. Adam Sweeting
My Brilliant Friend, HBO/Sky Atlantic

In a year when the boundaries of our real worlds were narrowing, one of its undisputed television highlights reminded us of the sheer joy of engaging with an enclosed environment. The first series of HBO/RAI's adaptation of Elena Ferrante's Neapolitan novels unforgettably etched out its distinct territory – the streets and interiors of the small, modern Naples suburb where Lenù and Lila were growing up – and it remained somehow at the heart of the follow-up, The Story of a New Name. Perspectives were slowly widening, however – to Naples itself, to Pisa and beyond – as the worlds of the two young women changed: with equally impressive performances, Margherita Mazzucco's Lenù moved through education to new engagements and accomplishment, while Gaia Girace's Lila broke taboos closer to home. The pleasures of Ferrante's world, in the brilliant incarnation that director Saverio Costanzo and his collaborators have brought it to the screen, are somehow out of time. How eagerly we await Series 3, Those Who Leave and Those Who Stay. Tom Birchenough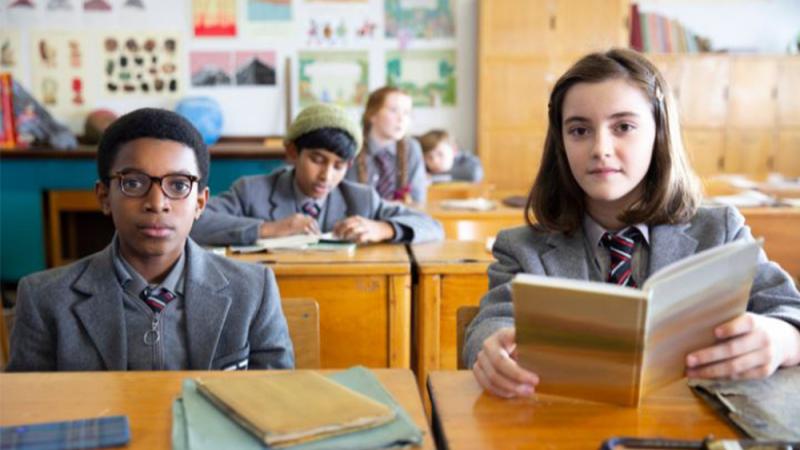 Small Axe, BBC One
Five films from Steve McQueen on aspects of black lives in London during the 1970s and '80s, each one masterly in its own right. I'm pleased to see that Demetrios Matheou has already selected Lovers Rock, my own personal favourite and perhaps the most daring in terms of narrative, in the best of 2020 films. Education, the other film to draw an imaginative picture from an essence, was perhaps the most moving in its slow-burn focus on what was learned by most of the characters involved. None of the films was over-didactic, but I still learned a lot (I blush to say I knew nothing about the Mangrove Nine, for instance). Fine performances throughout, but the star was the filming itself, and how it served the various pacings of each story. David Nice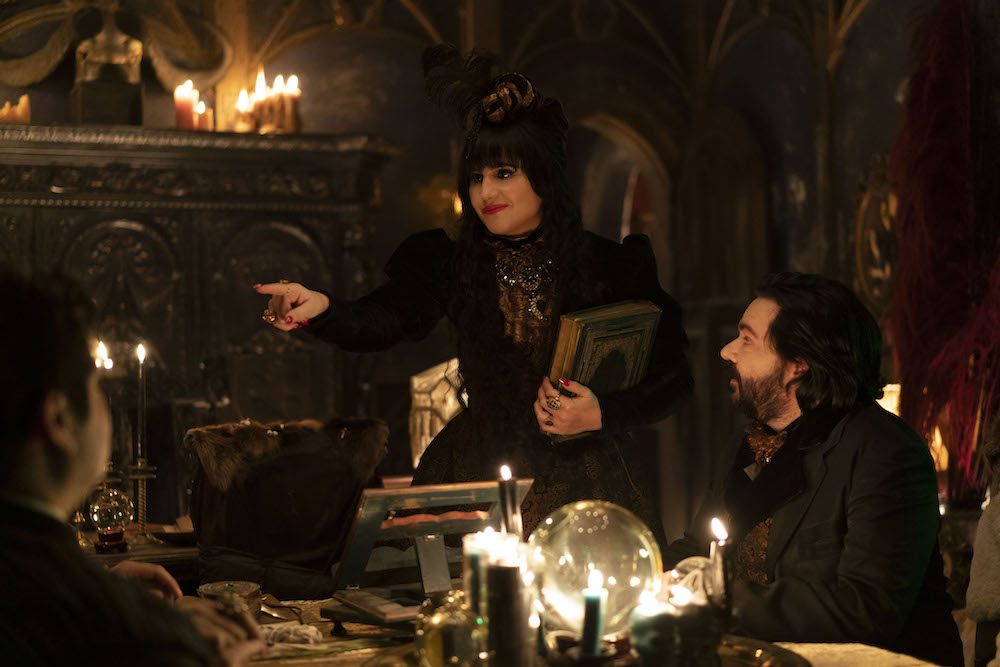 What We Do In the Shadows, BBC Two
The second series of Jemaine Clement and Taika Waititi's vampire mockumentary What We Do in the Shadows isn't quite as sublime as the first, but the winning combination of ancient lore with the mundane, as well as the irresistible cast of vampires and their entourage, still delivers. The Transylvanian transplants, located on Staten Island as part of their shaky mission to conquer the Americas, are joined briefly by Haley Joel Osment as Nadja and Laszlo's irritating, ill-fated hipster familiar Topher (they love his baffling resumé, which includes proficiency in Excel), while Mark Hamill is Jim, a visiting vampire with a grudge. He terrifies Laszlo into fleeing to Pennsylvania, chosen because it sounds like Transylvania. Plump, put-upon familiar Guillermo, longing for his ungrateful master Nandor to make him a vampire, is still in denial about his heritage (he's a descendant of Van Helsing) and Colin Robinson, the beige-clad energy vampire, continues to bore Staten Island zoning-ordinance meetings into submission. Delicious. Markie Robson-Scott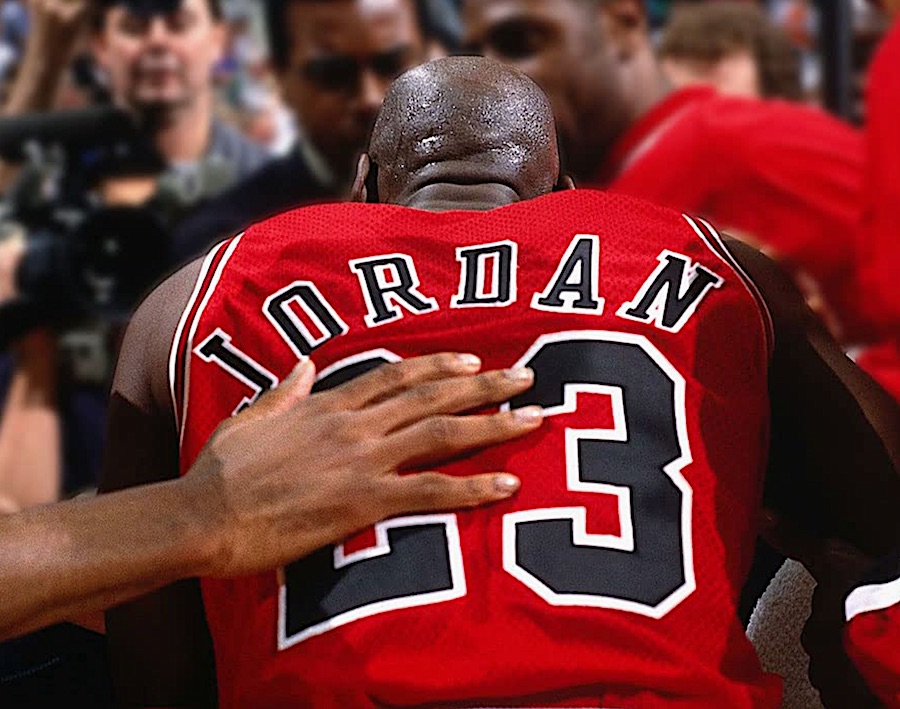 The Last Dance, Netflix/ESPN
A winning combination of '90s nostalgia and big characters made ESPN's basketball saga The Last Dance, charting Michael-Jordan-era-Chicago Bulls, one of the most enjoyable binge-watches of the year. Over the course of 10 hours we follow the personal dramas of Jordan, Scottie Pippin and Dennis Rodman, along with coach Phil Jackson, as they make their way towards their sixth and final NBA championship title in 1998.
The documentary isn't a deep dive or a shocking exposé (even controversial characters like Rodman get off lightly), but it was incredibly enjoyable and satisfying viewing thanks to how elegantly the rich history of the team has been woven together. With reels and reels of archive footage and talking head interviews (including Jordan chomping his way through Cuban cigars), it's a thrill ride from start to finish, even for those who have no interest in basketball. Joseph Walsh
Tiger King, Netflix
There was enormous buzz about this show and for once the reality lived up to the hype as Eric Goode and Rebecca Chaiklin's docuseries followed Joe Exotic, an eccentric big-cat owner in Oklahoma, and the small but equally mad group of collectors, private owners and conservationists who were part of his world.
Chief among them was self-proclaimed animal rights activist Carole Baskin, founder of Big Cat Rescue, who was Exotic's sworn enemy at the start of the series but by the end was also his nemesis. If the big cats thing wasn't enough, Joe Exotic and Baskin's private lives were pure gold for documentary-makers; his three-way same-sex marriage and his (unproven) allegation that she murdered her second husband and fed him to her big cats to destroy the evidence.
It was a story of mythic proportions, the kind that if someone told you, you wouldn't believe but the directors created an utterly gripping narrative – part detective story, part revenge tale – that made Tiger King so bingeworthy. Veronica Lee
MISSES
Brave New World, Sky 1
Perhaps it's because we already felt like we were living in a dystopia that this needless telly-isation of Aldous Huxley's 1930s vision of an all-controlling World State fell flat. Or maybe the lame script, thin characterisations and hilariously limp depictions of massed drug-induced promiscuity had something to do with it. Adam Sweeting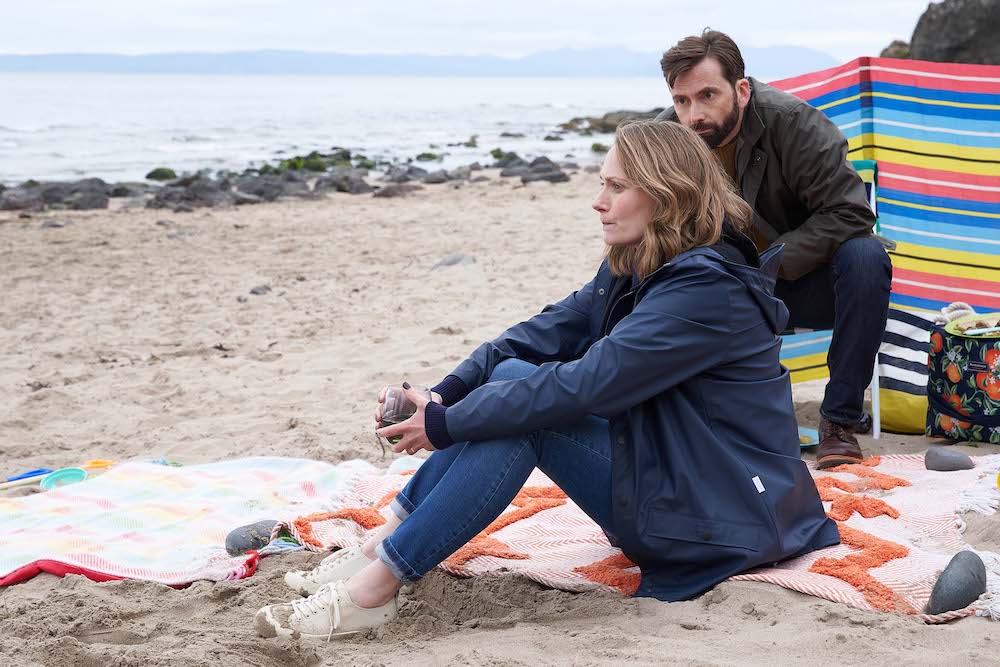 Deadwater Fell, C4
The first of Deadwater Fell's four episodes was intriguing and disturbing enough to keep you wanting more, with a family killed in a tragic fire and the GP father Tom, played by David Tennant, as the only survivor. Not surprisingly he's the main suspect in this idyllic, close-knit Scottish village where everything looks weirdly clean and everyone seems to be trying too hard to look happy. For a while it seemed like his dead, depressed wife – and it becomes clear that living with sociopathic Tom was a nightmare – could have planned the fire as a murder-suicide. Or was it her best friend Jess, played against type by Cush Jumbo? By the end, in spite of a strong cast, we didn't much care, and the no-twist twist (see The Undoing) merely added to the feeling of being manipulated pointlessly throughout. Creator Daisy Coulam was inspired by the ambiguity of the Netflix true-crime show The Staircase, about a man accused of murdering his wife. But Deadwater Fell is fiction, not a real-life psychological mystery, and such comparisons are unsatisfactory and hollow. Markie Robson-Scott
The Haunting of Bly Manor, Netflix
Henry James fans had to keep watching Mike Flanagan's horror story of a series just to see how other stories would get mashed up with the germ of The Turn of the Screw. The tension just kept unwinding as many of the main characters got their own back history (not Owen Wingrave, incidentally, who just seemed to have borrowed his name from James's haunted-house protagonist). Some of the acting wasn't bad at all – T'nia Miller (pictured above with Tahirah Sharif) graces everything she appears in – and among the diverse scripts, the one explaining au pair/governess Dani's obsession with spectral specs had a few rather moving moments. But after that episode it was very much time-warped downhill all the way. I stuck with it, though, which is more than can be said for Ryan Murphy's The Prom – switched off after 20 worthy but lame minutes. David Nice
Space Force, Netflix
This promised so much but was a certifiable dud on delivery. Greg Daniels, creator of the US version of the fabulous The Office, reunited with its star, Steve Carell, in a spoof of Donald Trump's boneheaded galactic military aspirations. It was great idea but what they created was a spluttering mix of flat jokes, weak satire and some awful overacting as Carell portrayed a four-star general whose hopes of leading the air force were dashed when he was installed instead as the chief of the newly created space force. A big disappointment and a waste of a great cast that included John Malkovich, Lisa Kudrow and Jane Lynch – but at least critics got to run through any number of puns to describe its failure to launch. Veronica Lee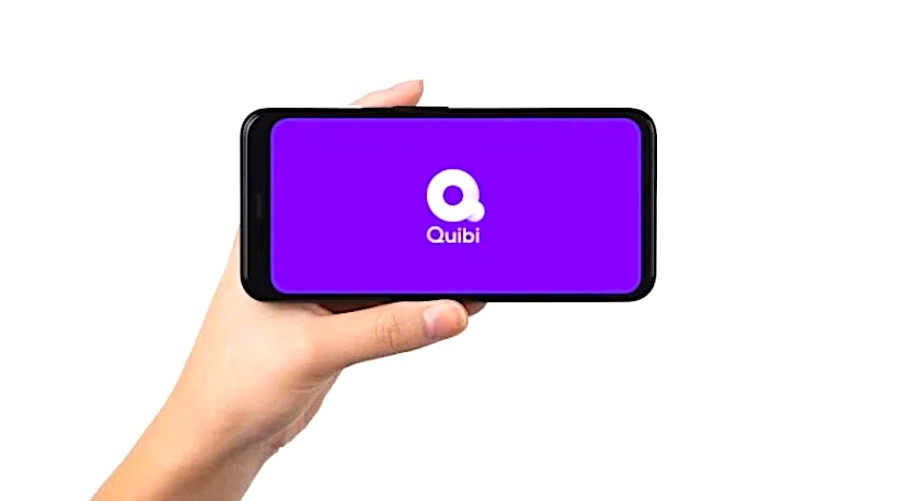 Quibi
It almost feels unfair to call out Quibi for being one of the worst things to happen to TV this year. The founder Jeffrey Katzenberg wasn't to know that a pandemic was coming that would scupper the idea of a streaming platform with bite-size shows of 5-10 minutes in length, designed for commuters. Nevertheless, it was a hellscape – somewhere between Tik-Tok and narrative advertising – and despite all the glitzy names involved, failed to generate even one hit.
The odds were against it from the start. Trying to revolutionise how people watch TV was a big mountain to climb, especially when you don't have the necessary equipment. Not everyone wanting to watch shows in landscape on their phone was one problem. Another was that the company lacked the powerhouse back catalogue of Disney+ and the saturation and offerings of Amazon and Netflix. There were many factors against Quibi, but above all it was a rotten idea from the start. Joseph Walsh