Call the Midwife: 2016 Christmas Special, BBC One |

reviews, news & interviews
Call the Midwife: 2016 Christmas Special, BBC One
Call the Midwife: 2016 Christmas Special, BBC One
In which our heroines undertake a mercy mission to South Africa
Time for a cuppa? The Nonnatus House crew at your service
While Miranda Hart's Chummy is no more and Jessica Raine (who played Jenny Lee) has long since departed to perish in Line of Duty and pout crossly in Wolf Hall, Call the Midwife has evolved into a sort of Heartbeat with nuns, featuring antique pop songs and round-the-clock childbirth.
In a sign that writer Heidi Thomas may be struggling to squeeze more mileage out of the show's East End locations, this seasonal special headed out for the brilliant skies and rolling veldt of South Africa.
Very nice it looked too, as an emergency squad of Nonnatus House nuns, midwives and Dr Turner (pictured below: Stephen McGann, with patient) was bussed bumpily down dusty roads to provide critical assistance to the struggling Hope Clinic. Mother Felicity had just died, and the clinic was short of money, medical supplies, water and manpower. With a polio epidemic brewing in the area, a vaccination programme was urgently required.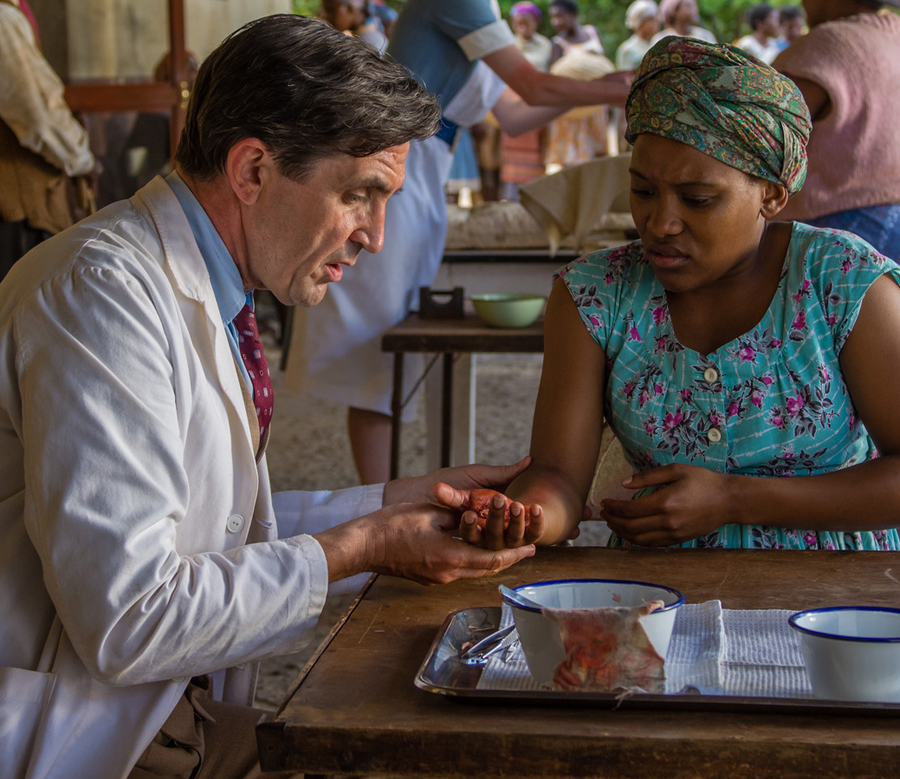 Guest walk-ons by zebras and elephants rubber-stamped some location authenticity (the South African Department of Trade and Industry got a plug in the credits), but some things never change, not least the sanctimonious thought-for-the-day voiceover from Vanessa Redgrave, ostensibly still hovering over proceedings as the authorial voice of the older Jenny Lee. "Why do we give presents at Christmas?" she quavered balefully. "Because once upon a time a child lay in a manger asking for nothing but needing so much..."
When it started, Call the Midwife mixed well-cast ensemble drama with some authentically gritty social observation, often to emotionally gruelling effect, but the soapy tide has been rising steadily. This episode was mechanically pulled along by a metronomic list of medical emergencies (mostly, but not exclusively, concerning problematic pregnancies) punctuated by reflections on the dismal and impoverished state of the local black Africans. The long shadow of apartheid (we were in 1962) was perfunctorily evoked by a couple of robotically boorish South African policemen, along with stories from local women of how they'd found rewarding jobs in Cape Town, only to lose them under newly-introduced pass laws.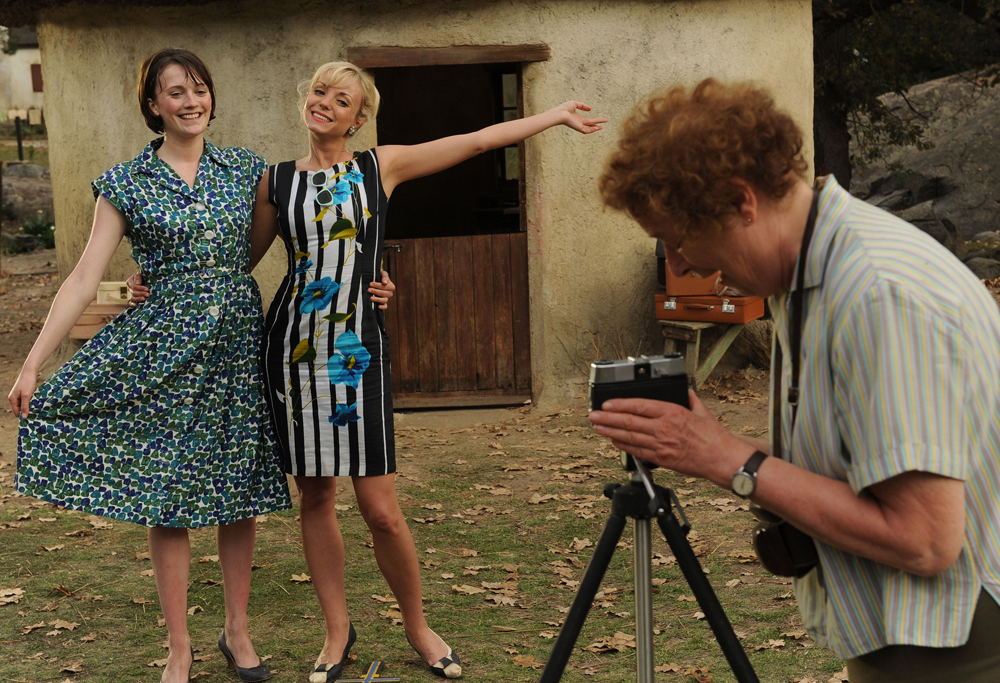 However, in Midwife world, there's no emergency so dire that it can't be solved by a cup of Typhoo and a bit of robust Yorkshire common sense from nurse Phyllis Crane (Linda Bassett), rumbling briskly into action here to assist a woman to give birth under a tree. Fred Buckle (Cliff Parisi) was back to do his music-hall cockney geezer routine, while digging out the latrines or fixing the Hope Clinic's chronically antiquated truck.
Helen George's Trixie Franklin (pictured above with Linda Bassett and Charlotte Ritchie) has evolved implausibly (though quite entertainingly) into a hybrid of Carry On-era Barbara Windsor and society vamp, but somehow felt professionally emboldened enough to have a go at performing an off-the-cuff Caesarean section. An instructive fable involving the embittered widower Mr Starke wagged its finger earnestly about forgiveness and how we must never allow hate and anger to overwhelm love and kindness. Midwife is competently done and exhaustingly well-intentioned, but it's feeling like a well-worn formula.
In 'Midwife' world, there's no emergency so dire that it can't be solved by a cup of Typhoo
rating
Explore topics
Share this article