Chaos in the Cockpit: Flights from Hell, Channel 5 review - do we really want to watch plane-wreck TV?
Chaos in the Cockpit: Flights from Hell, Channel 5 review - do we really want to watch plane-wreck TV?
The aircraft might be ok, but there's no accounting for human error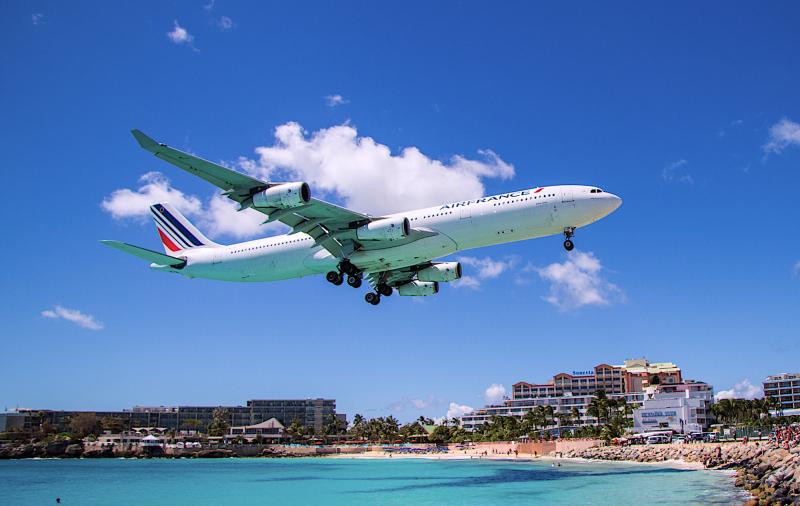 Flying: are you sure you want to?
Apparently your odds of dying in a plane crash are about one in 11 million, while chances of death in a car accident are about one in 5,000. Therefore flying is theoretically safe, and supposedly getting safer. You wouldn't know it from the TV schedules though, littered as they are with the likes of Air Crash Investigation, Seconds from Disaster and documentaries about Concorde's hideous demise in Paris in 2000. YouTube hosts an apparently infinite number of air crash "greatest hits".
Chaos in the Cockpit is Channel 5's contribution to the queasy cult of plane-wreck TV, and director Kim Lomax had assembled a spicy spread of calamities and near-misses. The theme binding them together was human error, which was depressing because it means that however near-perfect aircraft technology becomes, accidents can and will still happen.
For instance, we saw a terrifying clip of a low-flying aircraft plunging over a motorway and into the ground (this was in Taiwan). It wouldn't have happened if the pilots hadn't accidentally switched off the healthy engine instead of the malfunctioning one. Equally, Asiana flight 214 from Seoul wouldn't have crashed and broken apart at San Francisco airport if its pilot hadn't been undergoing instruction on how to fly a Boeing 777, and landed short of the runway. And the reason a flight from Newark had to belly-land in Warsaw was that somebody had accidentally switched off the power to the backup landing system, so the undercarriage couldn't be lowered.
It could have been worse, because at least Lomax had found some air emergencies in which not much harm was done. There was a sequence of a flight from Nashville to New York's La Guardia airport where the pilot incompetently plonked the aircraft on the ground violently enough to make the front landing gear collapse, which left eight people injured. Particularly alarming was the way the crew kept the passengers on the plane even while it filled with smoke, as firefighters sprayed it with foam.
Elsewhere, there was a glimpse of potential death-by-celebrity, as we saw Harrison Ford land his little private plane on the taxi-way at John Wayne Airport, California, almost colliding with an American Airlines jet. Time to hang up the flying goggles, Han Solo. But look on the bright side – if Extinction Rebellion get their way, flying will be banned altogether.
Time to hang up the flying goggles, Han Solo
rating
Explore topics
Share this article