The Control Room, BBC One review - twisty thriller set in an ultra-noir Glasgow |

reviews, news & interviews
The Control Room, BBC One review - twisty thriller set in an ultra-noir Glasgow
The Control Room, BBC One review - twisty thriller set in an ultra-noir Glasgow
A mysterious woman caller turns an ambulance dispatcher's life inside out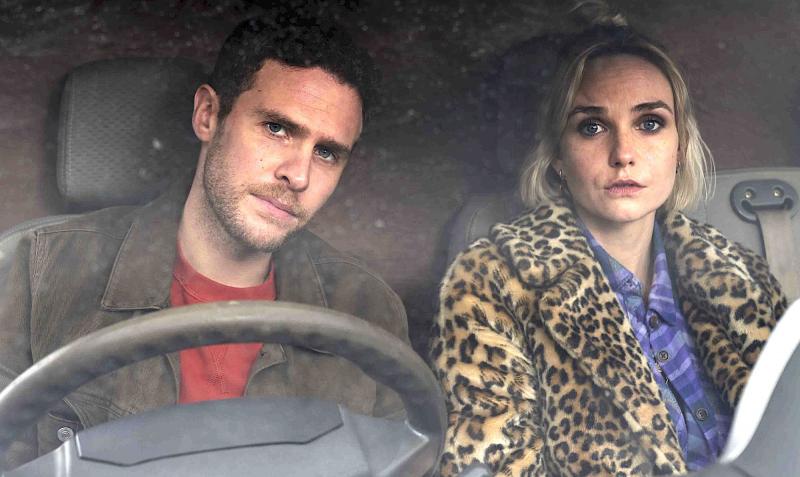 In control? Gabe (Iain de Caestecker) and Sam (Joanna Vanderham)
The BBC publicity department doesn't want reviewers to reveal too much about this three-parter in advance, so the description of its content here may seem skimpy. If you watch this mini-series, you will sort of understand why – its plot relies on coincidences (or are they?) and unexpected twists (or just implausible ones?), flashbacks to past traumas (are these reliable?) and nightmarish scenes (real or imagined?)
What can be said is that we are following what happens to Gabriel (Iain De Caestecker), an ambulance dispatcher in Glasgow, one of the junior operatives in the control room, who has to establish a caller's identity and how urgent their needs are. This turns out to be a metaphor the script will fully embrace when Gabriel, fresh from helping a woman give birth over the phone, receives a mystery call from a distraught young woman that triggers a chain of challenging events far beyond the scope of his job. Unsettlingly, she claims to recognise his voice. De Caestecker makes him an almost sympathetic anti-hero – a twitchy mess much of the time, yet also a man of some courage who proves unexpectedly capable of facing up to the dangers he encounters (pictured below, Taj Atwal as Leigh).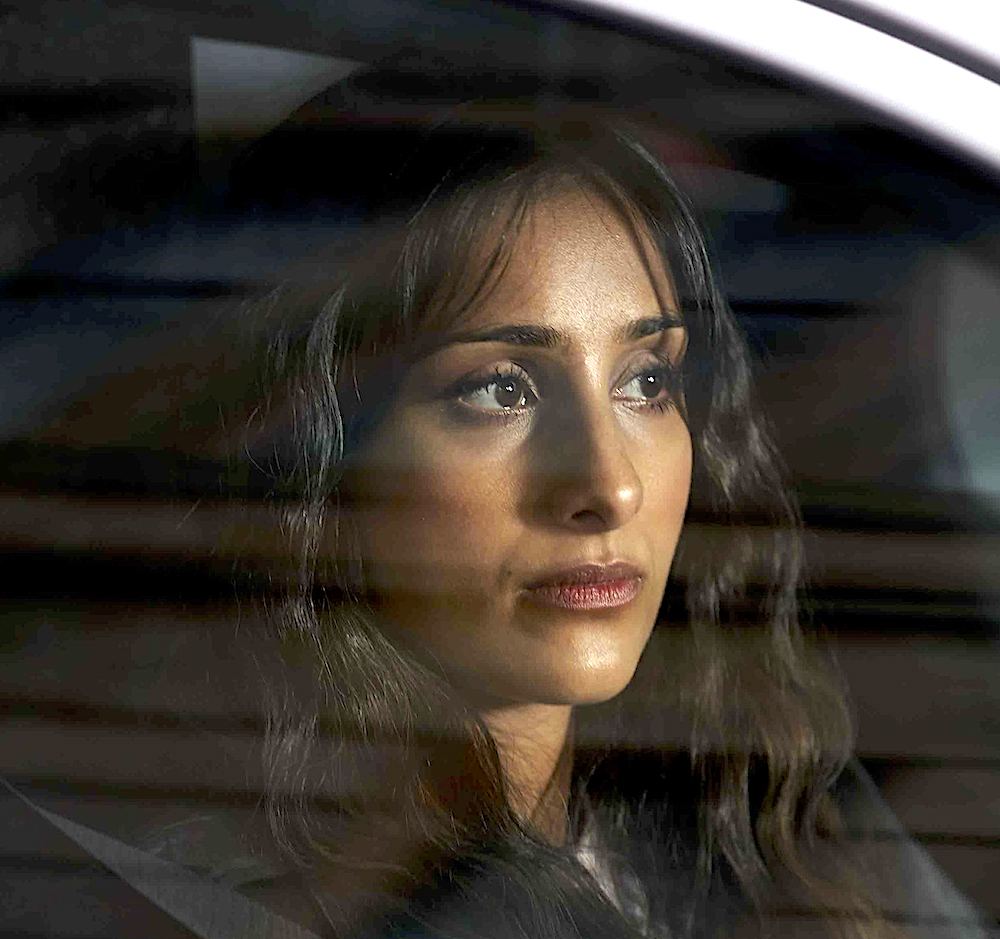 I wish I had liked it more, as he and the rest of the cast are impeccable. But the noir setting often gets in their way. Its necessarily secretive and/or treacherous characters tend to speak in staccato remarks, or whispers and asides, recorded on the run or over phones. Add in Glaswegian accents, and this Sassenach struggled.
There's still the piece's visual style to enjoy, some of which would not be out of place in an expressionist film. The cinematography milks arty compositions out of Glasgow's steeply inclined streets and cityscapes. It's not unlike Get Carter in turning the place into an empty urban wasteland, apparently peopled only by the close-knit control room staff, their relatives and a brace of women detectives. This underpopulation might be the result of budgetary constraints, but it seems to fit the inauthenticity of the nightmarish noir scenario.
But the relentless melodramatic pitch of the plotting is an inauthenticity too far. It begins in the first half-hour, unearned, and then doesn't let up. And things are kept almost permanently taut by an ominous soundtrack that at times seems to be coming from a room two darkened corridors away. The whole doesn't offer enough tonal light and shade, or stretches where the viewer can relax a tad and just enjoy the characters. Gabriel, in particular, is always on the run, literally and metaphorically, and it's exhausting. If nonstop thrills and spills are your favoured genre, though, dig in. The murky maze of a storyline will probably keep you watching, as will the strong performances.
The Control Room concludes on BBC One on Tuesday 19 July