The Go-Between, BBC One |

reviews, news & interviews
The Go-Between, BBC One
The Go-Between, BBC One
Sun-dappled remake of LP Hartley's saga of forbidden love
Monday, 21 September 2015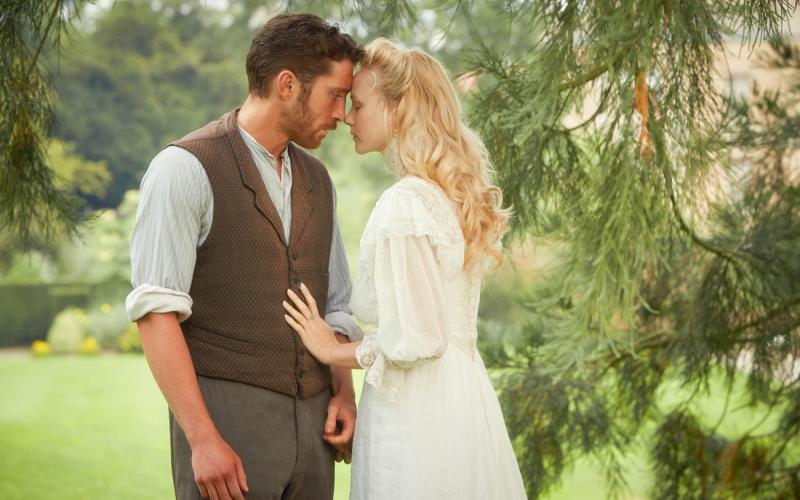 Ted Burgess (Ben Batt) and Marian Maudsley (Joanna Vanderham) try to break down the class barrier
Hot on the heels of Lady Chatterley's Lover, the Beeb has made another foray into literary depictions of English class warfare and scandalous sexuality with this new version of LP Hartley's novel (published in 1953 but set in 1900). To ease the didactic burden, the Corporation has discovered yet another phwoarr-factor leading man who obligingly gets his kit off at strategic moments.
He's Ben Batt, playing rustic Norfolk farmer Ted Burgess who's embroiled in a steamy affair with posh Marian Maudsley from the Big House down the road. Going between them and carrying their billets-doux back and forth is 12-year-old Leo (Jack Hollington), who has been invited to stay with the Maudsleys over the summer by his boarding school friend Marcus of that ilk. A poor boy ignorant of upper class codes of power and status, Leo initially has no inkling of the significance of what the illicit lovers are asking him to do. As realisation dawns, he finds himself sucked into a maelstrom of clashing emotions and dynastic Darwinism.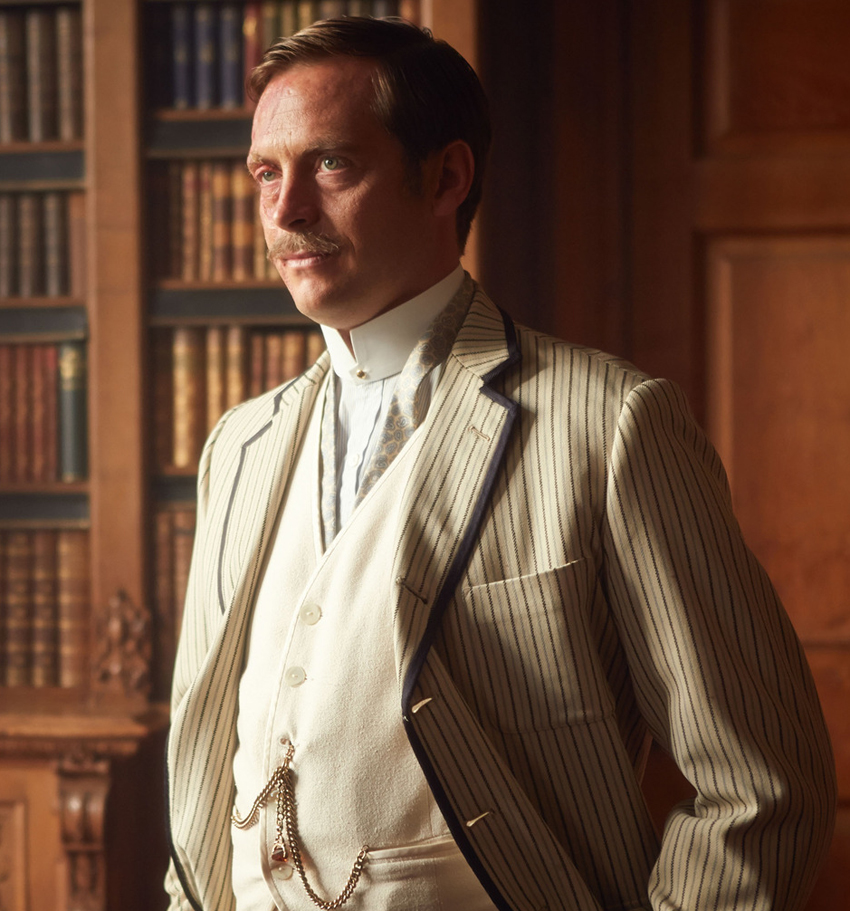 What has given Hartley's book its staying power (assisted by Joseph Losey's fondly-remembered 1971 film starring Julie Christie and Alan Bates) is its haunting depiction of naive adolescence undergoing a torrid emotional battering, under exquisite English summer skies. What should have been a blissful interlude in the bosom of ruling class affluence was twisted into a blackened crater in Leo's memory, leaving him emotionally stunted as he ventured forth into the rest of his life. This was illustrated here by the ageing Leo (a distraught-looking Jim Broadbent) returning to Norfolk decades later, searching for what therapists would nowadays describe as "closure". As he put it, "I've been a foreigner in a world of emotion."
This 90-minute treatment inevitably lopped off chunks of Hartley's original narrative but the core ingredients emerged intact, if somewhat prettified. Director Pete Travis was a little too much in love with landscapes framed through winsome close-ups of sunlit trees and grass and accompanied by haunting music, but Joanna Vanderham's Marian (first glimpsed by an instantly-infatuated Leo posing in a languid shimmer of blondeness) exerted a tangible magnetism. Behind his facade of charming nonchalance, Hugh, Viscount Trimingham (Stephen Campbell Moore, pictured above) projected an air of ruthless control as he plotted with pinch-faced Mrs Maudsley (Lesley Manville, pictured below) to secure her daughter's hand in an advantageous marriage. "Why don't you marry Ted?" Leo asked Marian plaintively. "I can't, I have to marry Hugh," she replied.
What chance did gruff, hard-working Ted Burgess stand against the disdainful toffs and their private social network? Well none, obviously, and his inevitable fall was rendered as poignant as possible by depicting him as a thoroughly decent bloke who just happened to be possessed of unfeasible quantities of animal sexuality and a physique plainly honed by the latest advances in fitness technology. Rugged Ted was the star player in the aristos-versus-villagers cricket match on the village green, even generously congratulating young Leo for the excellent catch he took to dismiss him.
It was all perfectly watchable, though the beautiful surfaces and exquisite imagery tended to upstage emotional wallop. The scene where Leo stumbled across Ted's tragic fate was more bathos than pathos, while the coda, where old Leo met old Marian, was woefully trite (the older Marian was played by Vanessa Redgrave, delivering fortune-cookie slogans about love and life very much like she does in Call the Midwife.)
At least it offered an alternative to the cavortings of the Crawleys in Downton Abbey. But ITV is a foreign country: they do things differently there.